What Type of Dining Tables are the Most Durable?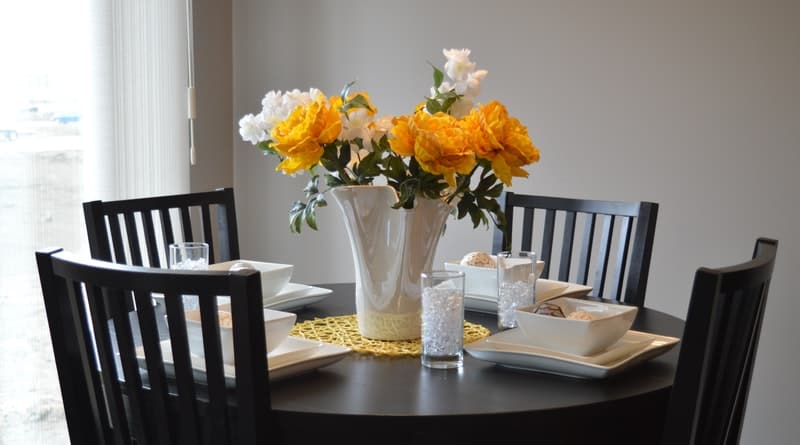 Becky
Newly middle-aged wife of 1, Mom of 3, Grandma of…
Dining tables are an essential part of every household. Even though a lot of families now prefer to eat their meals less formally, every house still has a dining table. This is because this piece of furniture looks good and can become a communal place not just for eating, but for talking and catching up, etc. too.
Despite how common dining tables are, not all of them are made of suitable material, and not all of them are durable. This is because good craftsmanship and good stuff can add up to a pretty penny, and a lot of families may end up opting out of a well-made, durable dining table and choose a more affordable one instead. In the short run, this might be a good idea, but over the years it just ends up becoming a more substantial investment due to maintenance issues and replacements when the table becomes unusable.
Investing in a durable dining table is a solid choice if you want something that will look good and will last a long time without needing constant maintenance or repairs. Here are two types of dining tables that are the most durable:
1.    Marble Dining Tables
Marble is a durable material which, when used in furniture of any sort, makes for a long lasting investment. Depending on the size of the dining room or living room area where the dining table will be placed and used, the shape, size, and capacity of the table and chairs can be decided upon.
Furniture in Fashion has a wide range of dining tables in marble which not only look great but are also extremely comfortable as well. Different designs of marble tables dining sets make it easier to choose from the various kinds that are available depending on what will look best with the interior of your home. Even though marble dining table sets can cost a lot of money, varieties available at Furniture in Fashion are incredibly reasonable in the price range.
2.    Glass dining tables
A high-quality glass is a very durable and long-lasting material, mainly when used in furniture. For a dining table, glass can prove to be a material that not only adds to the utility of the table but also adds to the overall artistic appeal of it.
Glass dining tables, such as those available at Furniture in Fashion, add the illusion of space because they are transparent. For smaller rooms and apartments etc., glass dining tables can help to open up space and make it appear less crowded. Apart from that, glass dining tables are also very sturdy if made with the right materials and frames. Investing in a well-made glass dining table is as good of an investment as a marble dining table set.  
A good choice of dining table can change the entire look of the house to invest in a set that is made from suitable materials so it can last longer and be worth the money that was spent.
Becky
Newly middle-aged wife of 1, Mom of 3, Grandma of 2. A professional blogger who has lived in 3 places since losing her home to a house fire in October 2018 with her husband. Becky appreciates being self-employed which has allowed her to work from 'anywhere'. Life is better when you can laugh. As you can tell by her Facebook page where she keeps the humor memes going daily. Becky looks forward to the upcoming new year. It will be fun to see what 2020 holds.