The Ultimate Guide To Extending Your Home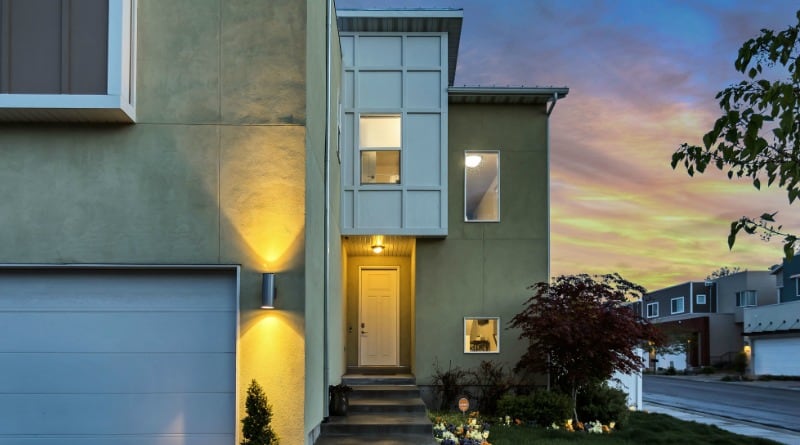 Becky
Newly middle-aged wife of 1, Mom of 3, Grandma of…
When it comes to family life, you'll often find that things change pretty quickly. When your children are small, or even before you start your family, you may find yourself moving into a place that is suitable for growth. Because as your family starts to get bigger (and your children do too), your place can suddenly feel a little small. It's just how things seem to go. What was once a perfect family home now barely houses you all! So what do you do? Well, you could definitely think about moving to a place more suitable, but if you love where you live, particularly the neighborhood and you don't really want to lose all of your memories, then you might want to stay exactly where you are. Because sometimes, extending is a really simple solution.
If your property has plenty of room, then adding on to your house is a great way to solve your space issues. It's often a really great idea to buy somewhere that you know you can extend or change in the future for this very exact reason. So you've got the space and you know you want to stay, but how do you go about making this happen? You know that you want to avoid any DIY disasters, so you'll bring the experts in, but what kind of process should you take? Well, this is what we're going to walk through right now. From concept to completion, here's how to extend your home in the most simple, cost-effective, and enjoyable way possible.
Know What You Want
To make sure that this process starts off in the right way, you need to know exactly what you want. Managing your expectation from the start is the best way to make sure that this is an enjoyable experience. Talk to your spouse about what you need and what you're hoping to achieve. Depending on the size of the job that you're looking at, this can often determine everything else.
Work Out The Finances
From here, you're then going to want to work on some figures. The cost to extend your home, as Real Homes discuss, can vary. So it's important for you to be able to know what you can afford, or how much money you'll need to raise to get the renovation work that you want. This can also give you time to look into financing options too.
Get To Know The Rules
When you're looking to extend your home or do a lot of renovation work, it's likely that you'll need to apply for a permit. So you'll want to get to know the building regulations for your state. This can often mean you have to wait before you can get any work started, so it's often a good idea to start with this as soon as you can.
Hire An Architect
Next, you'll want to think about working with an architect. In order for you to get your permit and to start the job, you'll need a plan of the work to be done. Hiring an architect is a very normal part of the process and something that you will need to budget for. But choosing a good architect is important too, as you'll want to make sure that you like their ideas and feel comfortable with the designs that they've done for your project.
Get Quotes
From here, you're then going to want to call in the experts. But don't just head to one company. Make sure that you talk to a range of quality contractors, such as Wildwood Roofing and Construction, about all aspects of the job. As you collect your quotes, you'll want to consider working with full-service companies as well as specialist contractors to work out which will be the best option for your project.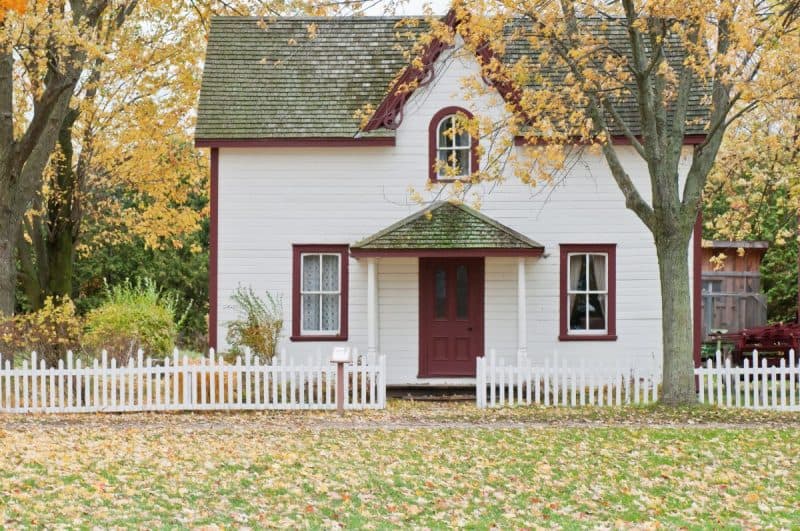 https://unsplash.com/photos/1ddol8rgUH8
Consider Project Management
Now that you've gotten all of your prep work done, you will need to make some key considerations before the work actually starts. The first is whether or not you want to hire a project manager or not. Sometimes, you'll find that a good contractor can do this for you. But if not, you might want to hire a specialist. Taking on this role yourself can be a lot of work, and if you want this to be as simple and stress-free as possible, hiring someone is a smart choice.
Stay Or Go?
Another very important consideration that you need to make when it comes to going through a renovation process like this is whether you're going to stay in the house or move out temporarily. In short, your choice will depend entirely on the work that you're having done. If you're going for a simple single story extension, staying put might be fine. However, if you're extending the majority of the house and changing the internal layout, your home life may be affected and finding temporary accommodation even just for some of the time might make things easier for you.
Be Realistic
Next, you're going to want to make sure that you set the right kind of expectations in your mind from the start. It's very easy to think that you're going to get this done in record time, but when you're looking at a big job, extending your house can take months. To save on the stress, you're going to want to work out exactly how long it will take – and be generous. When you're realistic with your time frames, this will be as painless as possible.
Keep Track Of The Budget
If there's one thing that's sure to stress you out when you're working on your renovation project, it's money. You know that you have to choose all of the right things when you're extending, but you also have to be realistic with your budget too. When it comes to staying within your renovation budget, tracking it will be crucial. So set up a spreadsheet or use a piece of software that can help you to know where you are. It's not always a good idea to leave it to your contractor. When you do it yourself, you'll avoid any nasty surprises.
Choose Your Materials Wisely
As a way to do both that and make sure that you get your work done to the right standard, you're going to want to make your design and renovation choices carefully. This is certainly the case when it comes to your materials. From what you're putting on the floors to the counters in your kitchen, you'll want to do your research, shop around, and make well thought out choices about what will work, but still allow you to stay on budget.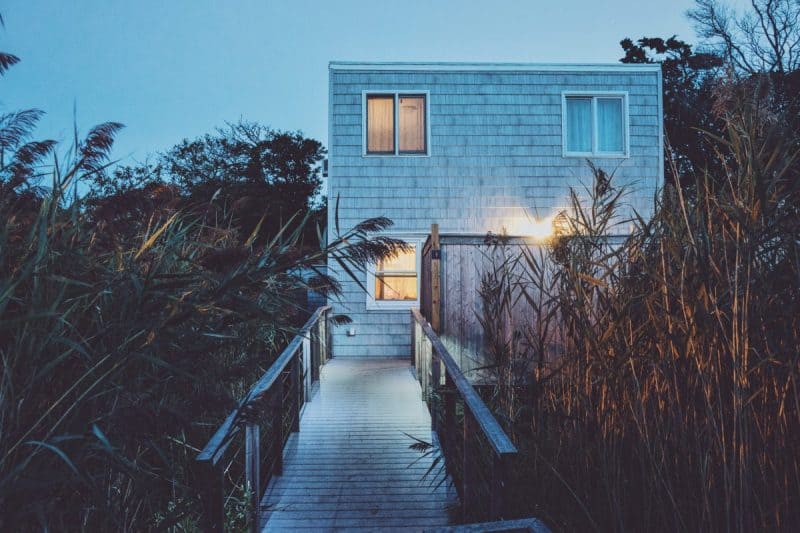 https://unsplash.com/photos/Zv6tZ5oVunE
Try Not To Scrimp
As much as you're going to want to stay on budget for the duration of the project, you so also need to make sure that you're getting the job done correctly. Cutting corners or scrimping on everything will affect the finished job. Make sure that you hire the right specialists for things like heating and electrics, in particular, that way your home will run efficiently and be finished to a high standard, rather than a rush job.
Be Practical
As a step on from that, you do also need to make sure that you're being as practical as possible with the entire process. Ensure that you get the layout just right and that you plan on everything that you need. Again, don't scrimp on your actual requirements. It's going to be important for you to include everything that you need, from the number of bathrooms and bedrooms to living space. This is a job that you only want to do once, so you have to be practical with your requirements.
Designer Or DIY
At the same time, you also want to make sure that the finish does the project justice. So, you'll want to work out whether you're going to hire a decorator or do the work yourself. When your house is pretty much perfect, the design will matter. If you don't have any ideas or time, getting a decorator could save you money and ensure that the finish is to a high standard.
Landscape At The Same Time
From here, you have to ensure that you've got a good landscaper in ready to take on the yard when the building work is complete. Take a look at some backyard landscaping ideas on House Beautiful to inspire you. Then work with your landscaper to come up with a design that will set off your finished renovation.
Be Hands On
Where you can, you're going to want to make sure that you're very involved in the entire process. It's important for you to be able to choose the right fittings and fixtures, for the quality of work to be to your standard, and that you're not left with any surprises when the work is complete. So make sure that you are hands-on (but not in the way!) and involved in the project from the beginning.
Keeping Peace of Mind
And finally, depending on where you relocating look into a security system such as SafeAtLast.  In these times you can never be too careful or prepared.
Becky
Newly middle-aged wife of 1, Mom of 3, Grandma of 2. A professional blogger who has lived in 3 places since losing her home to a house fire in October 2018 with her husband. Becky appreciates being self-employed which has allowed her to work from 'anywhere'. Life is better when you can laugh. As you can tell by her Facebook page where she keeps the humor memes going daily. Becky looks forward to the upcoming new year. It will be fun to see what 2020 holds.