Ways to Make the Keto Diet a Family Lifestyle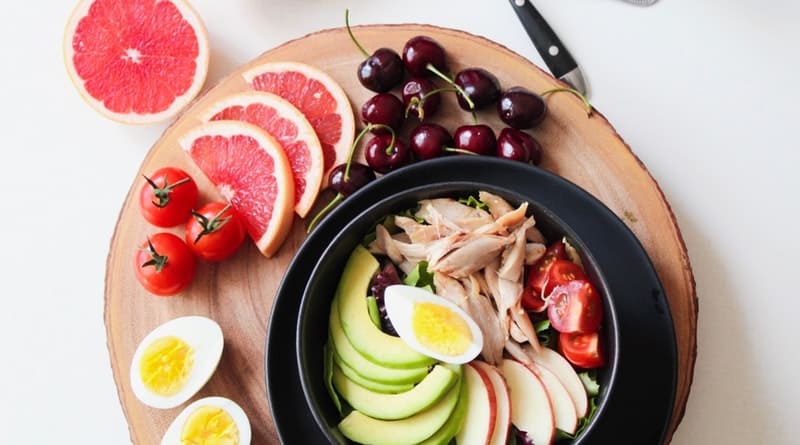 Becky
Newly middle-aged wife of 1, Mom of 3, Grandma of…
When starting any kind of diet or lifestyle change, there is always going to be a transition process involved. During this time, it can be difficult to stick to the plan, follow the rules, and really power through those initial stages. If there is only one member in the entire household who is following the new eating plan, it makes things even tougher, as preparing separate meals is not only time-consuming, but it is also costly.
If it's the keto diet that you're giving a try, there is no reason that the whole family can't take part, at least to a certain extent. By involving everyone, it can act as motivation to stay on track, and it can make life a whole lot easier when it comes to grocery shopping and meal preparation. Here's a look at some of the ways in which you can make the keto diet a family lifestyle choice.
Gather a Collection of Recipes
A great place to start with the keto diet is to do a little recipe research. There are plenty of books available and free recipes online that will provide you with meal ideas. Of course, you can add your own tweaks to the recipes as you get more familiar with the keto diet.
Ideally, you want to search for a variety so that everyone in the house is interested in the keto diet. While you need to keep your carbs to a very minimum, obviously the kids can still have those items. Look for recipes such as keto-friendly burgers where you don't use the bun for yourself, but the kids can still have it. By doing this, you won't have to make two separate meals and everyone will be happy.
Shop from a Grocery List
Another tip is to shop from a grocery list rather than wandering through the store. You can create a meal plan for the week from the recipes you have collected, and then make a list of the ingredients/items you need. Don't forget to also pick up the variances for those in the family who may not be following the diet to the letter – such as the kids.
Discuss the Importance of Healthy Eating
Of course, changing up the way you eat and prepare meals can be a bit disconcerting for kids, especially those who are picky eaters. This is exactly why it's a good idea to have a family meeting about the importance of healthy eating and a healthy lifestyle in general. Discuss what healthy choices are and how you will be implementing them into the family so that there are no surprises along the way.
Keto-Friendly Snacks Make for a Great Introduction
As an adult, you are probably ready to go all-in with keto and drop all the non-keto-friendly items right away, but it's not always so easy for the kids. This is where keto-friendly snacks can come in handy. They can be a great introduction to the keto diet, and again you aren't having to prepare and buy multiple options for different family members.
The great news is that there are a number of tasty and easy keto-friendly snacks to check out. For example, try these keto-friendly snacks from KetoLogic. The sample pack is a great way to try out different flavors of these high-fat snacks so you can find your family's favorites. Each of these single-service snacks is gluten and dairy free with no artificial flavors or sweeteners, there is no sugar, and they are non-GMO. They contain electrolytes to give you that boost of energy and focus you need, and they help to boost your ketones.
Don't Forget to Add Activity into the Mix
While the keto diet itself can provide results where weight loss is concerned, you'll be able to increase the results and better your overall health by also adding activity into your routine. This provides another opportunity to get the whole family involved as physical activity is great for all ages.
Rather than simply hitting up the gym solo as your workout, why not look for ways everyone can take part in exercise? This can include activities like going for a walk or hike together, going for a family bike ride, swimming, playing a sport in the backyard, or running around with the dog. The goal should be to do 30 minutes of physical activity each and every day, and that can be said for everyone in the family.
Making It a Family Affair in a Smooth and Simple Manner
Each of these tips will help you to make the transition to the keto-diet much smoother and easier, and not just for you but the whole family. When the whole family is on-board with the lifestyle change, each person can act as motivation and accountability to the next so that you can stay on track with your goals.
Becky
Newly middle-aged wife of 1, Mom of 3, Grandma of 2. A professional blogger who has lived in 3 places since losing her home to a house fire in October 2018 with her husband. Becky appreciates being self-employed which has allowed her to work from 'anywhere'. Life is better when you can laugh. As you can tell by her Facebook page where she keeps the humor memes going daily. Becky looks forward to the upcoming new year. It will be fun to see what 2020 holds.