What Do you Say in Credit Card Reconsideration?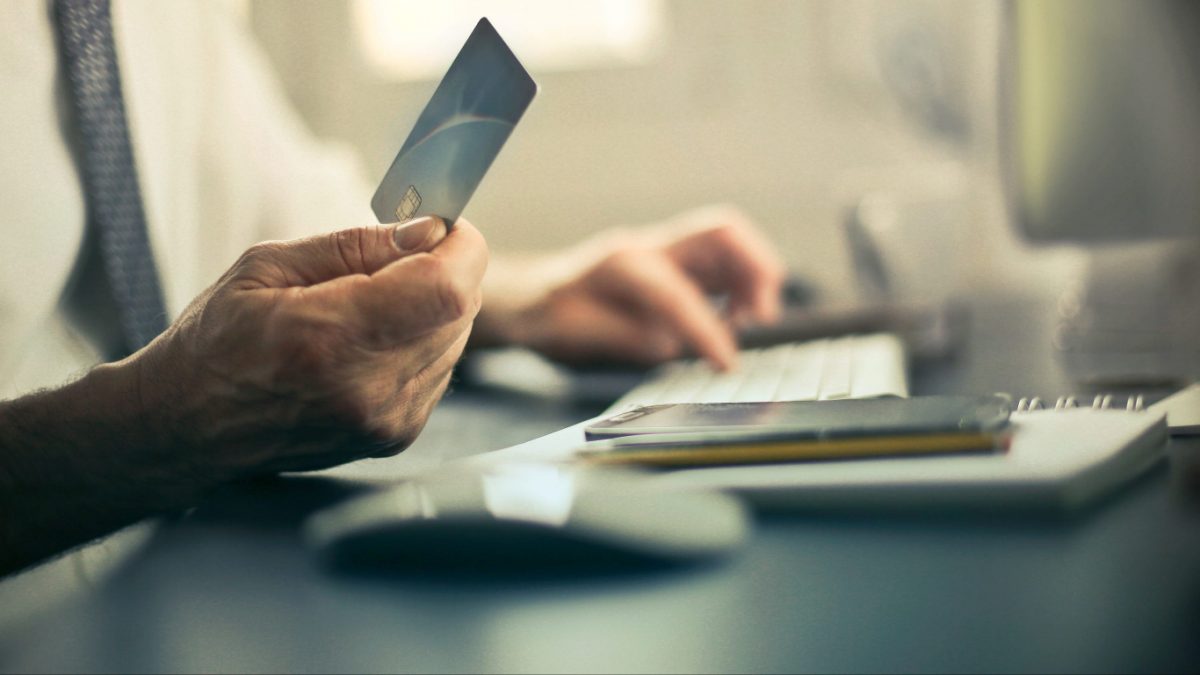 Becky
Newly middle-aged wife of 1, Mom of 3, Grandma of…
Applying for a credit card can sometimes be hard and disappointing. Have you ever submitted your card application only to find the account status showing "pending" or "denied" 30 days later? For most people, that's a disappointment they're not ready to accept. Some may give up and fail to retry. What about you? What action can you take when your request gets rejected? Giving up on the first denial isn't a perfect idea. But, since most of us don't know that we can still reapply for reconsideration, they give up easily. Let's discuss credit card reconsideration.
What Is Credit Card Reconsideration?
If you didn't know, most credit card issuers offer you an opportunity to contact them again if your request was declined. The act of calling the issuer's reconsideration line to inquire why your card application was rejected and what you can do to resolve the issue is called credit reconsideration. Happily, almost all credit card providers have a department that handles calls from clients who wish to be reconsidered for a credit card.
Now that you know that there's a second chance of acquiring your favorite card, what should you do? It's proper to ask for a reconsideration. But do you call right away as if contacting a friend? Not really. You need to know what to do, how to approach the issue, and most importantly, why the first application was denied. Doing so can prepare you for a better second request and possibly make the reconsideration a success.
You can turn that "no" into "yes" if you use discernment and know the appropriate way to approach the issuer. What you say when making a reconsideration call will either better the situation or worsen it. So, what then should you say? Read on as I discuss that in the next part. Before that, though, here are some reasons why your application might have been rejected:
Possessing several cards or recently applying for too many cards
Having too much credit currently
Very high credit card balances or loan
Insufficient income
Incomplete card application
Bad credit history or profile and poor credit reports
Lack of enough information to enable the issuer process the application
What to Say in Credit Card Reconsideration?
The few minutes you might have when you call the card issuer's reconsideration line might count or not depending on how to use them. Once you know why the first request was denied, it's vital to prepare proper information and be ready to present your case appealingly.
When calling, be willing to explain why you desire and deserve a second chance and be polite and calm. Also, be ready to answer any questions asked honestly and correctly. It would be best if you did prior research on any possible questions that might be posed to you. And, during the call, try to lead the conversation and not vice versa. Finally, be willing to negotiate with the issuer on other credit lines available.
Start with a greeting. Say "how are you, how's your day going, or any appropriate conversation starter." This gives the agent an idea of how you want to communicate and is an excellent way to get closer to reconsideration acceptance.
State your reason for calling. For example, "I'm calling concerning my credit card application that was rejected, and would like to inquire why that could have been so and how to appeal it?" Of course, by now, you should have an idea why it was denied, but it's still appropriate to inquire from the customer care agent.
Mention how you feel about the card issuer. "I've been your client for a very long time and I love banking with you and would like to continue doing business with you." Saying that indicates that you're happy with the company's service and are willing to commit to a continued financial relationship. If you already have an existing account with the provider, it shows that you're loyal and that can go a long way to convincing the provider to reconsider your application.
If you're new to the issuer, indicate an interest in its services. Say, "I would love to bank with you and have a credit card with you." Then mention a possible reason that makes you interested in the issuer and why you've decided to choose them. That should be based on probably some research you've done about them. For instance, you could say, "I'm a regular traveler and very much like your rewards card and was wondering if you could reconsider my application."
State why you think you deserve a second chance and what you've done to attain that. You could say, "I've taken a look at your credit card application criteria and understand it much better." Or say, "I've been working hard to clear my credit balances and was wondering if you could check it or I just cleared my debt and would like a second chance." That can show the card provider the level at which you value the mutual relationship and a readiness to do business with them.
Negotiate for other better deals. After you've explained why you need reconsideration and heard from the company's representative's response, negotiate. If the answer is positive, wait to hear the next course of action. If it's still a "no", try and qualify for another card with the same provider. Ask, "is there any other type of credit card that I can qualify for?" Maybe the representative might know of an alternative card that may be suitable for you. What if there's none? Do the next thing below.
Appreciate the customer rep for his/her time and advice. Whether it ends positively or not, say, "thanks for the minutes and advice today, I really appreciate it." Don't end the call abruptly or rudely. How you conclude can even be a mind-changer for the representative to reconsider his/her refusal.
The Bottom Line
As a credit cardholder, you have the final say on whether or not you can reconsider a declined application. With a reconsideration, you can call the issuer's line and request for a review of the first application. This blog has helped you with what to say when you call for a credit card reconsideration. Alternatively, you can approach your Loan Advisor who can direct on all the reliable steps in your reconsideration. Feel free to use them and all the best!
Becky
Newly middle-aged wife of 1, Mom of 3, Grandma of 2. A professional blogger who has lived in 3 places since losing her home to a house fire in October 2018 with her husband. Becky appreciates being self-employed which has allowed her to work from 'anywhere'. Life is better when you can laugh. As you can tell by her Facebook page where she keeps the humor memes going daily. Becky looks forward to the upcoming new year. It will be fun to see what 2020 holds.