What's The Motive? Getting In The Workout Zone!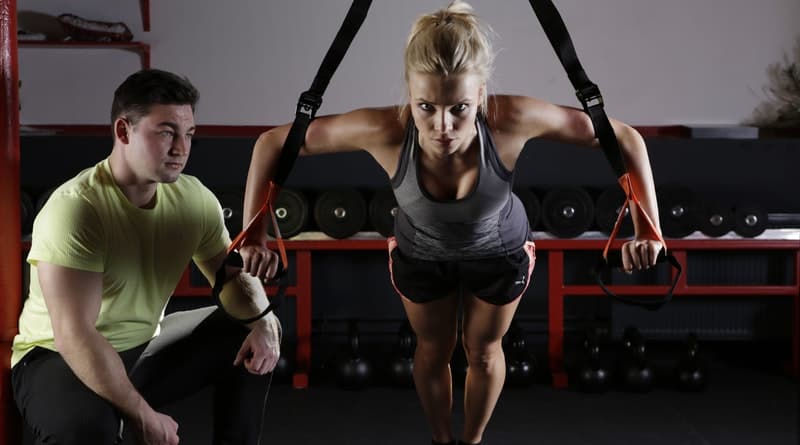 Becky
Newly middle-aged wife of 1, Mom of 3, Grandma of…
It's the biggest thing that will get you on a workout routine faster than anything, motivation. While you may feel that working out cheaply has its perks, or being hypnotized by the latest exercise regime on TV is the thing to get you going, it's really only one question you need to ask yourself to get in the fitness routine, why? Why do you want to get fit, or why do you want that flat stomach or toned arms? The motivation is always the why part, and getting yourself motivated can come in many forms. The allure of a comfy bed is much more than running to the gym in the pouring rain and putting yourself through hell for an hour, so what can you do to keep yourself in the zone?
Work Out At Home
I get that for some people it's not feasible, hence hitting the gym, but if you've got a garage or some floor space, you can always make the time. There are many benefits to working out at home instead of hitting the gym. The cost is the most obvious, and you can get excellent gym-quality equipment at home now. You won't need to head out in the rain ever! And, in fact, you don't need to go riding out in the rain if you didn't want to, there are rollers you can attach your bike to and do a five-mile trek in your home. If you are a bike buff, but you don't like the horrible weather that goes with it, you can check out more about rollers here and not get wet again. And it's not just cost where this works out great, but the fact is that you can get up and head to the garage and get a workout in, get a shower and head off to work with plenty of time. Going to the gym before work requires a lot of pre-planning so you could make back a lot of wasted time in traveling or preparing. As a comfy way of getting your workout in, you can't really do better than doing it in your own home!  By the way, here is an awesome guide on buying a home.
Plan For It!
We can easily find an excuse to not work out, and our calendar is one of those perfect reasons. If we have a heavy social calendar, how can we fit in the time? Easy, put "gym" on your calendar. If your diary fills up with events that are non-negotiable, then surely your workout needs to be the same?! Planning for every mood is something that will help you get exercising too. Not in the mood for a heavy weights session? Do the treadmill and do it in front of a TV or bring your tablet to the gym, so you're not bored. Plan a playlist for every mood with motivating songs, and the thing that requires more planning than anything, your workout! If you don't go to the gym with any goal in mind and just lift weights aimlessly, you're not going to get any results. Plan your workout, rep by rep!   
Becky
Newly middle-aged wife of 1, Mom of 3, Grandma of 2. A professional blogger who has lived in 3 places since losing her home to a house fire in October 2018 with her husband. Becky appreciates being self-employed which has allowed her to work from 'anywhere'. Life is better when you can laugh. As you can tell by her Facebook page where she keeps the humor memes going daily. Becky looks forward to the upcoming new year. It will be fun to see what 2020 holds.