Where Do You Put Your Tampon?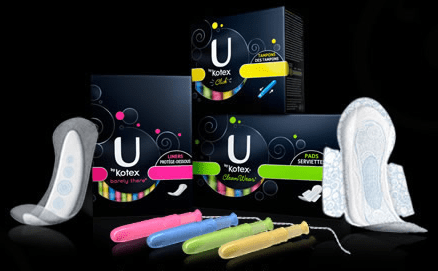 Becky
Newly middle-aged wife of 1, Mom of 3, Grandma of…

Where Do You Put Your Tampon?
I know… such an odd question. Maybe the question should be where do you put it when you are done with it? The logical answer would be in the toilet or in the waste receptacle; but obviously I wouldn't ask this if it was that simple.
My husband is a cleaner at our local high school. He is in charge of cleaning the gymnasium, the boys/girls locker rooms and more or less a lot of the field house. After 12 years of doing daycare in our home; he has seen his share of poop, puke and more. (its expected with little ones). What he isn't used to is chew spit on the floor; covered with tons of toilet paper, banana peels or apple cores on the floor next to the garbage cans…. (which is really no biggie). But I have to say what surprised both of us was the used tampon on the floor in the middle of the girl's locker room. Its obvious that it just didn't fall out. Its also obvious that IF in fact it did somehow by some magical force; that a girl would be embarrassed enough to run and get tp to get rid of it right? But nope..there it sat stuck to the floor for him to clean up. Mind you he is aware he is in charge of replacing the sanitary bags where the girls are to put their used items–its his job.. but when did it become common place to leave your used tampon on the floor in the middle of the girl's locker room? I guess I just can't wrap my head around it. Mind you school is from 8am-2:50pm and he doesn't start cleaning until 4pm-10pm. So how long did it sit there?
I have always hoped I have raised my kids to treat other places as they would treat our home. I get the leaving a wrapper to your gum on the counter or forgetting to throw away your garbage but this? I just can't figure it out. Do we really as parents have to explain where you put your used tampon? What are your thoughts? I just can't believe that a teenager would leave their used tampon on the floor of their bathroom at home for their parent to clean up after them….
*note my husband is liked by the kids, not every kid knows him and he was voted as the Employee of the month only 2 months after school started. He is not a complainer and loves his job but when he shared this with me a few weeks ago I just couldn't help but wonder how that used tampon got there on the floor.
*Disclosure: Opinions contained within this post are mine; name of school has been omitted to protect all the girls that do know where to put their used tampon. LOL
Becky
Newly middle-aged wife of 1, Mom of 3, Grandma of 2. A professional blogger who has lived in 3 places since losing her home to a house fire in October 2018 with her husband. Becky appreciates being self-employed which has allowed her to work from 'anywhere'. Life is better when you can laugh. As you can tell by her Facebook page where she keeps the humor memes going daily. Becky looks forward to the upcoming new year. It will be fun to see what 2020 holds.