The Whole Truth Movie Review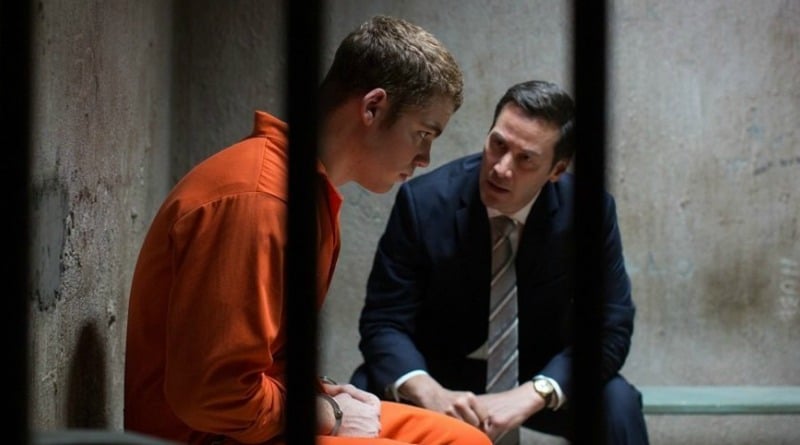 Becky
Newly middle-aged wife of 1, Mom of 3, Grandma of…
Lionsgate Brings Us The Whole Truth starring Keanu Reeves!
This movie was very enjoyable to watch. The story starts out showing the Lassiter family dynamic. This kinda sets the tone of the whole movie. Renee Zellweger plays Mrs. Lassiter, Jim Belushi plays Mr. Lassiter. Renee plays somewhat the doting wife, trying to please her hard-nosed, uncaring husband. Their 17-year-old seems to have had enough after a trip to scout colleges on his Dad's private jet.
This is where things get interesting. Mike admits to killing his father but after doing so will no longer talk which makes it really hard on his attorney played by Keanu Reeves. Since I do not like to spoil movies I won't go into anything more except you will definitely want to watch this movie!
PROGRAM DESCRIPTION
Witness the tense legal thriller The Whole Truth when it arrives on Blu-ray (plus Digital HD), DVD and Digital HD January 17 from Lionsgate. Keanu Reeves stars as a defense attorney trying to clear a teen in the brutal stabbing of his father. Rounding out the acclaimed cast are Renée Zellweger, Gugu Mbatha-Raw, Gabriel Basso, and Jim Belushi. The Whole Truth Blu-ray and DVD will be available for the suggested retail price of $24.99 and $19.98respectively.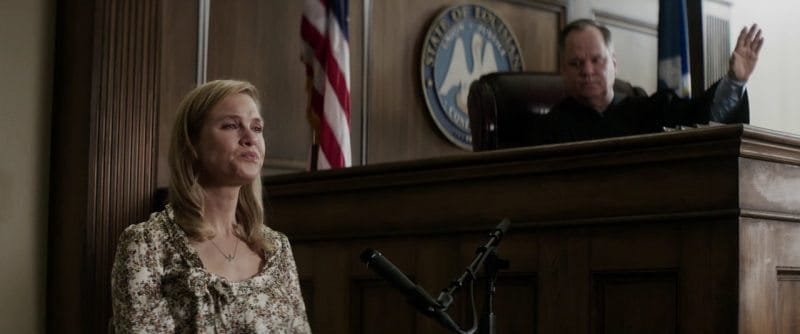 OFFICIAL SYNOPSIS
Defense attorney Richard Ramsey (Keanu Reeves) takes on a personal case when he swears to his widowed friend, Loretta Lassiter (Renée Zellweger), that he will keep her son Mike (Gabriel Basso) out of prison. Charged with murdering his father, Mike initially confesses to the crime. But as the trial proceeds, chilling evidence about the kind of man that Boone Lassiter (Jim Belushi) really was comes to light. While Ramsay uses the evidence to get his client acquitted, his new colleague Janelle (Gugu Mbatha-Raw) tries to dig deeper – and begins to realize that the whole truth is something she alone can uncover.
CAST
Keanu Reeves Matrix franchise, John Wick franchise
Renée Zellweger Bridget Jones's Diary franchise, Cinderella Man, Jerry Maguire
Gugu Mbatha-Raw Concussion, Beyond the Lights
Gabriel Basso Super 8
Jim Belushi TV's "According to Jim"
PROGRAM INFORMATION
Year of Production: 2015
Title Copyright: © 2015 Whole Truth Productions, LLC. All Rights Reserved.
Type: Theatrical Release
Rating: R for language and some violence including a sexual assault
Genre: Crime, Thriller
Blu-ray and DVD Closed-Captioned: N/A
Blu-ray and DVD Subtitles: English and Spanish, English SDH
Feature Run Time: 93 minutes
Blu-ray Format: 1080P High Definition 16×9 Widescreen 2.40:1 Presentation
DVD Format: 16×9 Widescreen 2.40:1 Presentation
Blu-ray Audio: English 5.1 DTS-HD Master AudioTM
DVD Audio: English 5.1 Dolby Digital Audio
Becky
Newly middle-aged wife of 1, Mom of 3, Grandma of 2. A professional blogger who has lived in 3 places since losing her home to a house fire in October 2018 with her husband. Becky appreciates being self-employed which has allowed her to work from 'anywhere'. Life is better when you can laugh. As you can tell by her Facebook page where she keeps the humor memes going daily. Becky looks forward to the upcoming new year. It will be fun to see what 2020 holds.