Why are Long Eyelashes Attractive? How to Make them even Longer?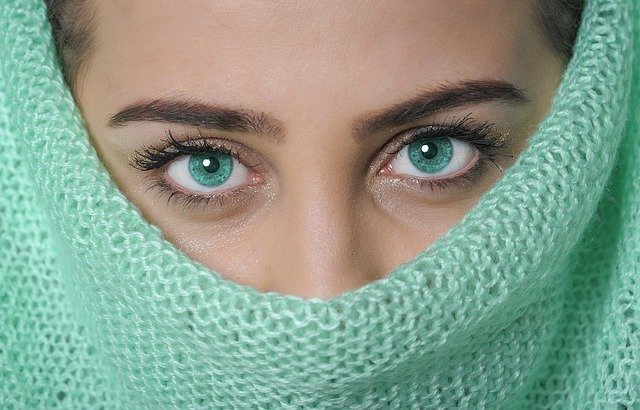 They say that "the eyes are the windows to the soul." They can be very expressive and convey your every emotion without you speaking a word. That being said, think of lashes as fancy window dressing. Imagine a plain window in a house. Now imagine that same window surrounded by long, flowy, and delicate curtains. Big difference, right? Lashes have the fantastic ability to transform your eyes and face completely. If you asked women to name one item in their makeup bag they can't live without, most would say mascara. Because long, full lashes frame the eyes and make them seem more significant and more youthful.
Photo: @renagradybeauty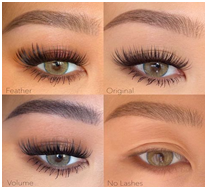 Whether it's something as simple as a swipe of mascara or a smudged eyeliner, anything that enhances your lash line can make your eyes appear more attractive. Applying a black or dark brown liner to your upper waterline and blending it into your lashes will help define your eyes. If you want to brighten up your eyes, using a white or nude-toned liner will show that your lashes are darker because of the contrasting lighter-colored liner. Curling your lashes can also give them an added lift and create the illusion that your lashes are longer than they are. This is also an excellent idea for those with highly straight lashes that point downwards. Using a lash primer before applying your favorite mascara can give your lashes an added "boost" while giving the mascara something to adhere to and making the lashes seem fuller and longer.
Compliment Your Eye Beauty with Fake Eyelashes
If your natural lashes are on the shorter side, using faux lashes can also help "dress" up your eyes by adding length, volume, or both! A few well-placed lash segments can open up a hooded eye or give a lift to the outer corners of a downturned eye—all without having to add any additional eye makeup.
Many companies offer the best variety of lashes. Anything you need, they will have. Be it a natural or a dramatic lash, a lash conglomerate is a place you seek. It is always a necessity for lashes to be handled gently and to only apply those faux lashes that guarantee absolutely no harm to your natural ones. Many famous brands are making eyelash extensions and fake lashes to compliment your eye beauty. Natural volume and spiky lashes from Lilac St., Velour lashes, Kiss Look So Natural Lashes, Ardell Natural Lashes, etc. are famous among celebrities and women of all ages.
Various Styles of Eyelashes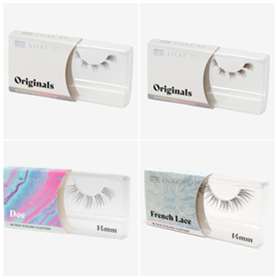 Your lashes suit your mood and occasion. You can go for a natural and wispy look, a voluminous and glam look, or a spikey and dramatic look. You can mix and match different styles to create your custom look.
For an everyday, natural look, lashes in lengths vary from 8mm to 16mm. These styles are great if you have very short lashes and want to make them appear longer or you just want to add a little more fullness to the lashes you already have without making them look too dramatic or noticeable.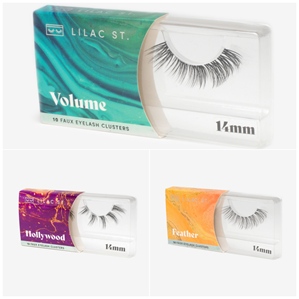 There are lashes in lengths varying from 10mm to 16mm for a fuller, voluminous look. These lashes are best when in need of a dramatic look for different eye shapes. They are full and lined with alluring hairs that aid in giving the eye a dramatic flair.
Why Do Women Love Longer Lashes?
It has been scientifically proven that longer lashes create a distinction between the eye and eyelid. This is why attention is drawn to them, and they appear to be attractive, proving to be an indication of femininity.
Longer lashes accentuate the eyes and make them a prominent feature on the face. The eyes are the first thing noticed on a person, and if they appear big and round, all the more reason to be pleased. To help the case, applying luscious lashes is a must. One should observe their eye shape and choose the kind of lashes that help highlight their eyes and eyebrows. It has also been said that long and full eyelashes play a vital role in bringing out the curves of the jawline.
Conclusion
Lashes are your best bet when you want to change up your look without causing any damage. They come in many different varieties, and one can choose whatever suits their mood.