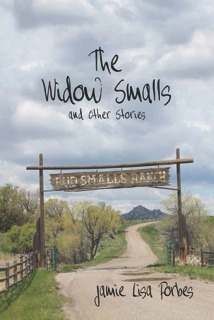 Becky
Wife, mother, grandma, blogger, all wrapped into one person, although…


The Widows Small Review
Disclosure: I received a copy of "The Widow Smalls" in exchange for an honest review. This in no way swayed my opinion of the book as all opinions are 100% mine.
"The Widow Smalls" is a book that has many great short stories inside its beautiful covers. I really enjoyed the story about the Widow Smalls . Although she struggled after her husband passed with leaving her a ranch to run, she made the best of it. Her brother-in-laws made life difficult for her and were unwilling to give her a helping hand. Instead came to her and asked her to sell the ranch to them at a steal of a price. The Widow refuses and instead hires on a Mexican to help her out on the ranch. These two people find themselves bonding and becoming a couple despite the age gap. This is also a wonderful classic western storyline. The story of a great love, loss of a spouse after 30 years, and finding ones self. Knowing this happens to many other couples in the here and now; it reminds me what it is like for a woman that has only had one love of her life being so lost in her own aloneness. This story is just easy to relate to for anyone that has had a parent go through this or a grandparent. This is why this story in book is one of my favorite.
I would recommend this book of short stories to anyone that wants the experience of many different stories all wrapped into one beautiful book. I am now a fan of Jamie Lisa Forbes! Thank you for giving me a book that I was able to sit down and enjoy; and when I wasn't able to read it made me wonder what next to enjoy!
Publisher: Pronghorn Press (October 20, 2014)
ISBN: 978-1-932636-97-0
Category: Short Stories, Literary Fiction, Women's Fiction
Tour Date: November, 2014
Available in: Print & ebook, 231 Pages
---
About Jamie Lisa Forbes:
Jamie Lisa Forbes was raised on a family ranch in southeastern Wyoming. She graduated from the University of Colorado with honors in 1977 and then lived in Israel until 1979, when she returned to her family's ranch and raised her own family over the next fifteen years. Today, she writes and practices law in Greensboro, North Carolina. She enjoys spending time with her grandsons and playing old time Appalachian fiddle. With her Arabian horse, Cody, and her cattle dog, Reb, she still devotes part of her life to the outdoors.
Jamie Lisa Forbes won the WILLA Award for her novel 'Unbroken'.
Buy Widow Smalls:
Amazon

Barnes and Noble
Book Depository
IndieBound
Get The Widow Smalls today! You will enjoy it, I am sure.
Becky
Wife, mother, grandma, blogger, all wrapped into one person, although it does not define her these are roles that are important to her. From empty nesters to living with our oldest and 2 grandchildren while our house is rebuilt after a house fire in 10/2018 my life is something new each day.