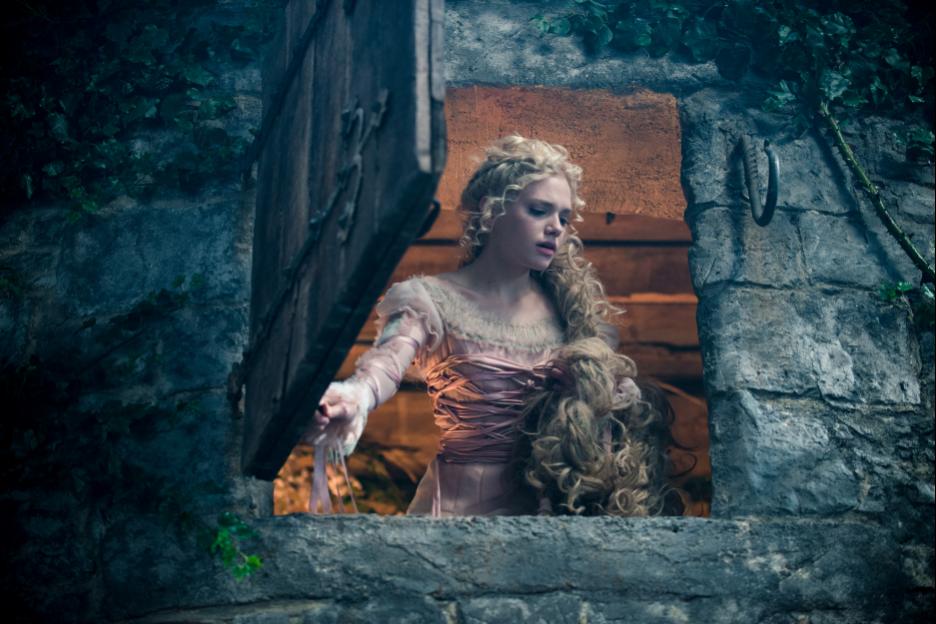 Becky
Wife, mother, grandma, blogger, all wrapped into one person, although…


Into the Woods Blu-ray Review
Disclosure: I was sent a copy of "Into the Woods" Blu-ray in order to facilitate my review. All opinions are my own.
I love all things Disney. So when it comes to fairy tales I am a fan of those as well because lets face it most Disney movies are fairy tales.
I really enjoyed all of the different fairy tales intertwined into the movie. Red Riding Hood, Rapunzel, Cinderella, Jack & the Beanstalk and more. If you enjoy a great musical; this is singing from the opening to the end! The music is beautiful and I felt all of the singers did a wonderful job!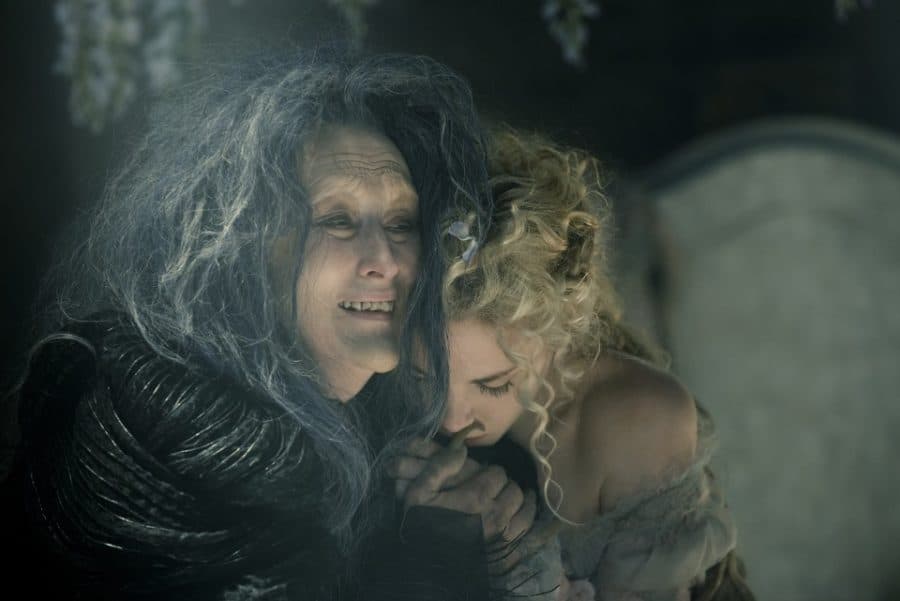 Meryl Streep shines in her role (well maybe she doesn't look shiny, she looks a bit scary). I cannot imagine the time it took to get her all in makeup and costume. I loved both of Ms Streep's looks in the movie, the one above as well as the one below.
One of the interesting things in the movie is how the characters interacted. Its like a character from one fairy tale interacted with a character from another fairy tale when they were "Into the Woods". This is what made the movie so much more interesting.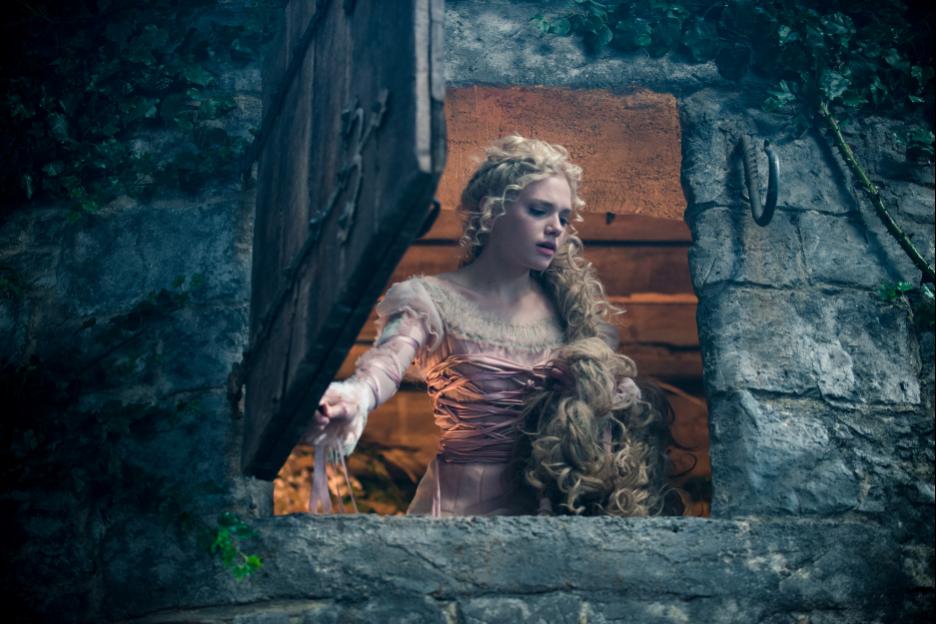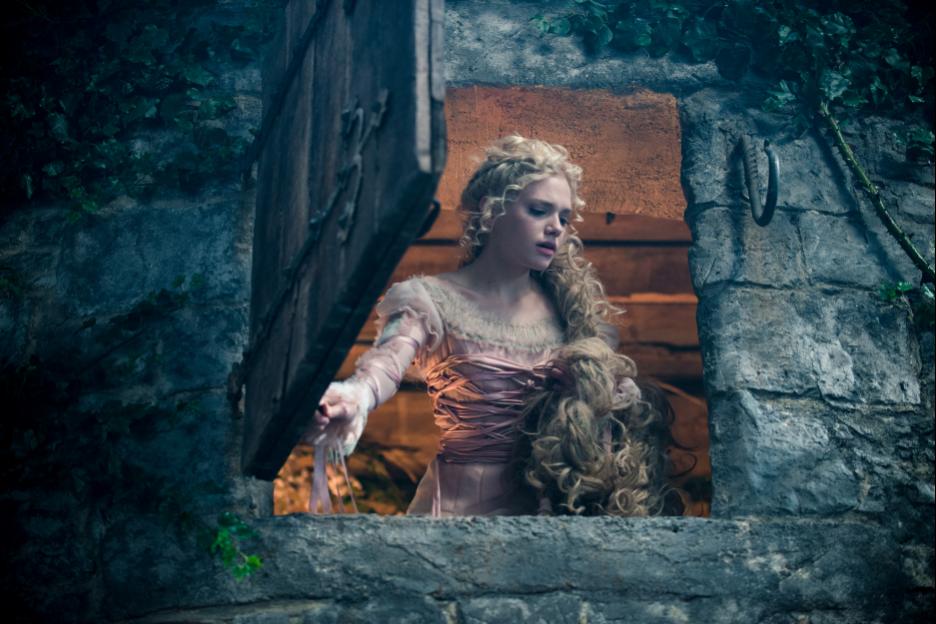 Rapunzel was another interesting character that I enjoyed. Her hair was unbelievable, something that I read was that Rapunzel's hair in the film is 20 feet long. The braid is made from real hair and weighs almost six pounds. They were actually able to 'swing' from it as it was shown in the movie; and it was woven into her actual hair so it looked real. I thought it was just as beautiful as her!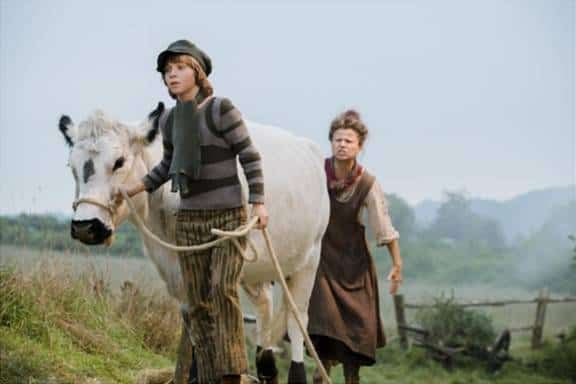 There were four cows cast to play Milky-White. Their names were Tug, Diamond, Two Fold and Pearl.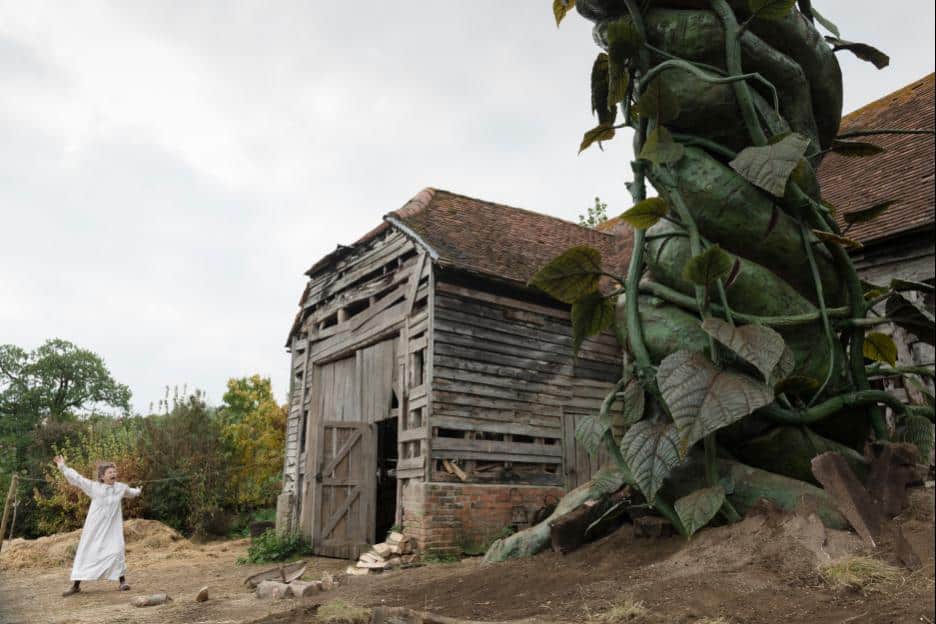 The foundation of the Woods set, built on Stage H at Shepperton Studios, was made up of 2,000 tons of soil, over 600 ferns, acres and acres of ivy and countless pallets of moss and turf. I loved how real the beanstalk looked and how Jack was incorporated into the movie. I actually had forgotten about this fairy tale until I saw it in the movie.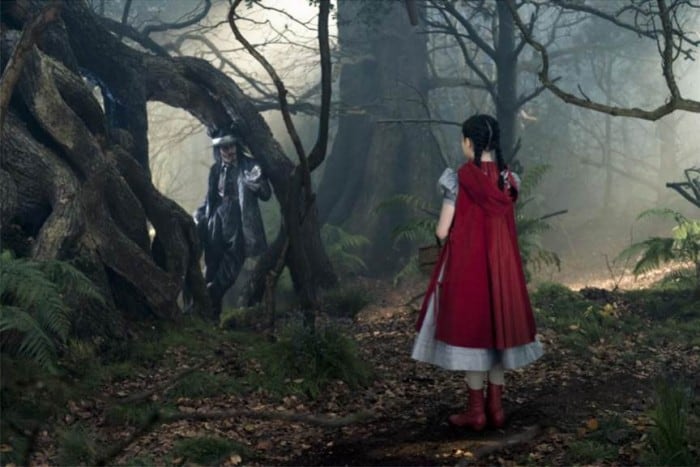 95 percent of the trees used on the Woods set were real trees, which included 30-foot pine trees and hundreds of 25-foot oak tree branches, the leaves of which had to be removed and replaced with artificial ones (so they would last longer). The remaining five percent were full-sized whimsical trees constructed from plaster.
Into the Woods is definitely worth purchasing on Blu-ray to add to your Disney collection. It has all of the parts of a great movie; musicality, superb acting, beautiful costumes, a fun story line and last but not least out of this world scenery.
You can purchase "Into the Woods" on Blu-ray starting 3/24/2015 on Amazon
.
You can also enter to win a blu-ray copy of this movie hosted by Time4Mommy.com . The giveaway starts on March 24th at 12:00am and you can find it here: Giveaway.
I hope this Into the Woods Blu-ray Review helps you make the decision to purchase it today!
Becky
Wife, mother, grandma, blogger, all wrapped into one person, although it does not define her these are roles that are important to her. From empty nesters to living with our oldest and 2 grandchildren while our house is rebuilt after a house fire in 10/2018 my life is something new each day.