You're The Leader Of The Pack: 4 Ways To Protect You And Your Family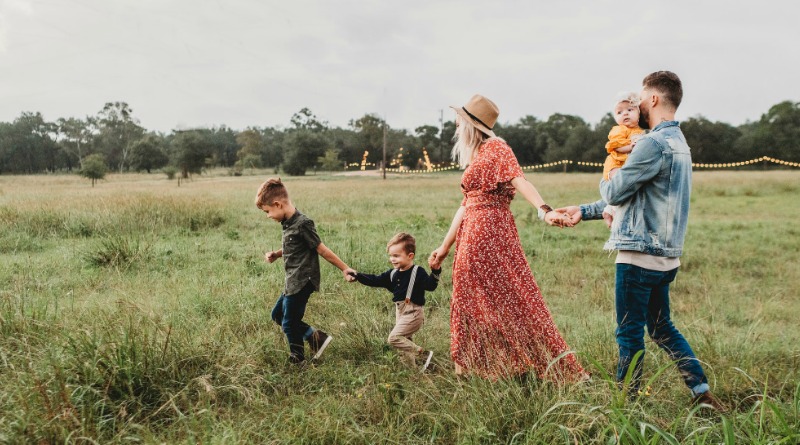 Becky
Newly middle-aged wife of 1, Mom of 3, Grandma of…
We never ever know what can happen in this world. We can have a brief idea of some situations, but we'll never be able to predict the future properly. One day everything could be hunky-dory – the next? It could be a disaster. That's why we need to be wise and prepare for negative things that may enter our lives.
If you're a parent, then this kind of thing is infinitely more important as you have more than just yourself to look out for. When your kids enter your life, they take over every thought you have – your job is to keep them safe and content until the day you're no longer around. As we said before, many a negative instance can come busting through your door at any given time, so here are just some of the ways you can keep everyone a little safer and secure:
Save For A Rainy Day
Your finances play a huge part in your life, as you have probably learned by now. Our economy is one of the things that makes the world go round, and if you're comfortably within the cycle, then you should be okay. You just never know what financial hit(s) you may take in the future, though. That's why you probably need to take a chunk out of your pay-packet and put it in a rainy day fund. It might be boring right now, but it could save everyone around you. Sure, if you're very wealthy, this isn't something you need to worry about – 99% of people probably should, however.
Know The Right People
This goes for almost every aspect of life you can think of. If you have the right contacts, then you'll be pretty sound going forward – it is, after all, who you know in this world. For instance, you'll need to know the right legal professionals should you ever hit that kind of issue – the right personal injury attorney, an excellent business lawyer, or any kind of expert would be good to have in your contacts. It's good to know people that can give you the inside track on whatever you're looking into. A head start is always nice in order to avoid issues.
Keep Your Home Secure
See Also
This is a big point to make. Not as many homes are as secure as you might think, and that's quite a worry. Fortunately, all the newer homes that are being built around the world have all kinds of security measures installed. Older homes, though? Well, they're fairly bare and require manually installed stuff. If you're currently living in a pretty insecure home, then you're going to need to beef it up a little. There are some awful people around, so you be proactive and get things sorted. Security cameras, alarm systems, extra lighting, more locks – these are all things you should be thinking about.
Visit Your Doctor Regularly
Another given, but, again, another thing that only a select few actually do. Whether it's due to nerves, apathy, or just not wanting to be a burden, people don't go to the doctor regularly enough. When you have a family, you need to make sure you have full knowledge of what might be happening to them. It doesn't matter if it's nothing – be a responsible parent.
Becky
Newly middle-aged wife of 1, Mom of 3, Grandma of 2. A professional blogger who has lived in 3 places since losing her home to a house fire in October 2018 with her husband. Becky appreciates being self-employed which has allowed her to work from 'anywhere'. Life is better when you can laugh. As you can tell by her Facebook page where she keeps the humor memes going daily. Becky looks forward to the upcoming new year. It will be fun to see what 2020 holds.