10 Gadgets to Get You Through the Stay-at-Home Orders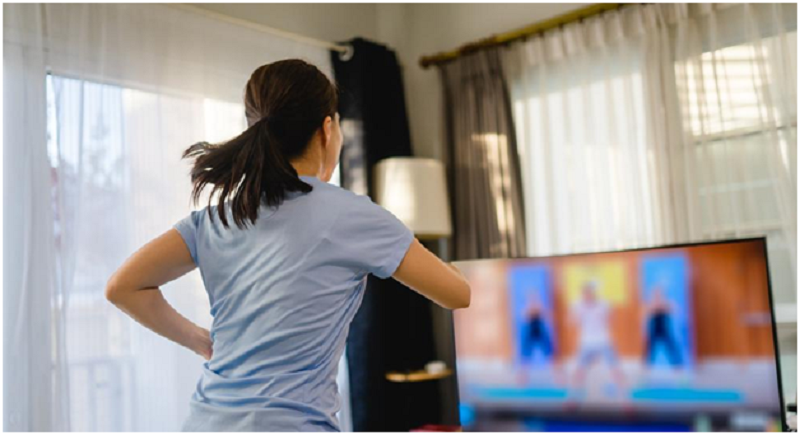 Getting through the quarantine in one piece will depend a great deal on how we spend our time. Keeping yourself occupied is one of the best things you can do to make sure you come out of quarantine with your sanity, especially if you're quarantining with kids. That means finding things for both you and them to do while we're on temporary lockdown. Luckily, technology has made it easy for us to do just that. Here are 10 tech products to get you through the stay-at-home orders:
1. Back and Neck Massager
There's no doubt we're all facing unprecedented levels of stress during this quarantine and there's no better way to treat yourself than with a nice neck and back massager. Relieving the tension in your neck and back can put you in a better mood and boost your mental health.
2. A Tablet
If you haven't already, now's the perfect time to invest in tablets for you and the family. An iPad or Samsung Galaxy tablet are the two most popular choices, but there are tons of other cheaper options available that you and your family might like.
3. Noise-Canceling Headphones
For those moments when you just need a little time to yourself, noise-canceling headphones can help you tune out the chaos and focus on relaxing. Find a pair that suits your personal taste and treat yourself.
4. Portable Bluetooth Speaker
Are you the type of person who likes a little music when doing household chores? If so, a portable Bluetooth speaker can get you through the day as you wash dishes, pick up toys, or do the laundry.
5. Wireless Charging Pad
If you're tired of untangling wires and searching for lost ones, a wireless charging pad could be a great investment to make during the quarantine. Just sit your phone or tablet down on the charger and you're good to go.
6. Handheld Gaming Systems
Trying to keep the kiddies entertained while you get some work done? A handheld gaming system can keep them occupied for hours as they level up in their favorite games. Consider a Nintendo Switch or 3DS for the little ones.
7. Laptop
If your laptop could use an upgrade, now's a pretty good time to start browsing for something you can work on and watch the Grammys on when all of the TVs in the house are occupied. Consider a MacBook Air or MacBook Pro if you want a top-of-the-line laptop that'll last you for years. And with a Cox subscription, you can watch any live event or awards show from anywhere.
8. A Robot Vacuum
With the kids out of school for the summer and not a single open summer camp in sight, you'll want a robot vacuum that can help clean up after them and lessen your workload.
9. Smart Speaker
Need a little assistance from time to time? A smart speaker can connect to your other smart devices (like your TV and your oven) and allow you to control them with voice commands. Preheating the oven and putting on your favorite shows just became a whole lot easier.
10. Roku Express Media Player
If you want an easy way to stream your videos and you don't have a game system like the Xbox or PlayStation, you can always opt for the Roku Express Media Player. It allows you to stream your favorite shows on apps like Netflix, Hulu, Starz, and HBO, to name a few.
Get Your Gadgets
Now that you know exactly what tech gadgets to look for, you can decide which of these products would be best for your family. From tablets and laptops to handheld gaming systems and wireless charging pads, there are all kinds of tech gadgets that can make staying at home a lot easier and much less stressful for both you and your family.