10 Student Mistakes When Writing an Essay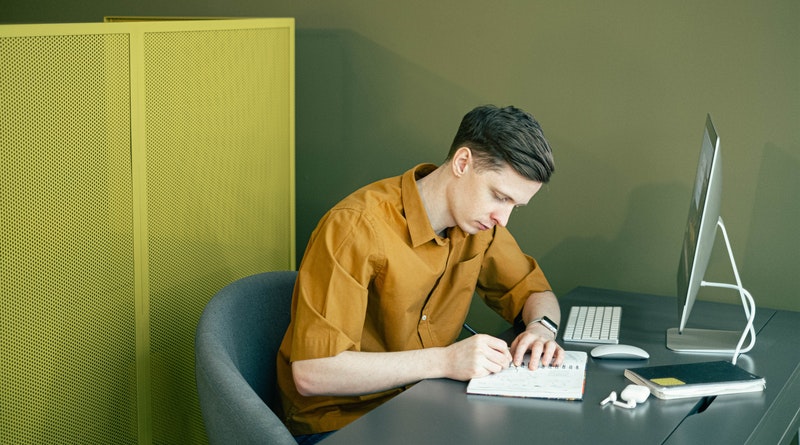 In college, you will have a lot of opportunities to show your knack for writing. Considered an important skill for every intelligent and well-versed student, writing assignments are so much loved by professors. And as they have such a huge weight for an annual grade, it is better to know how to craft good academic essays.
To do that, avoid the following mistakes.
Failure to Meet the Requirements
Before getting down to writing an essay, or doing any preparations as regards, you need to have a clear understanding of what you are required to do. To avoid Sisyphean work re-writing your essay from the start, it is better to be sure that you are moving in the right direction.
Giving a sneak-peek at your writing instructions (instead of carefully reading and analyzing them), can play a bad trick on you. If you are unsure, ask your professor to explain the confusing points and give you a hand with your assignment.
Vague Thesis Statement
A thesis statement is a sentence that expresses the writer's opinion concisely and explicitly. By putting the statement, you let the reader know that you take a certain stand, and you have facts to prove your point.
A typical mistake is to simply paraphrase the essay's title instead of coming up with a solid idea. However, a paraphrased title does not explain what your point is. And pushes you back from the A grade.
Vacuity
Trying to add more weight to their opinion, or to obey the length-requirements, students add a lot of meaningless words and phrases. Unfortunately, it makes the essay sound insignificant and undermines the writer's trustworthiness.
Instead, take some more time to make thorough research on the topic. Add impressive data, ponderable figures, or expert quotes. Thus, your essay will be more credible and persuasive.
Unacceptable Familiarity
An academic essay is a scientific piece of writing. It requires a proper academic language no less than evidence and facts. Unfortunately, students sometimes forget about it and go into casual words and expressions.
However, one should remember that contractions, slang, phrasal verbs, as well as various stylistic devices, are at odds with the academic writing style and, by all means, should be avoided.
Lack of Credibility
You might have thought that referring to a blog post in your essay was a good idea but the grade proved the opposite?
The reason here is that an academic essay should include evidence from credible sources only. Available author's name, date of publication, as well as a good reputation of the website or the printed resource, prove the credibility of the source.
Clumsy Narration
An academic essay is not just a set of separate sentences or a bulleted list of facts. It's a piece of writing where every element should be properly introduced and connected. Students, carried away by setting out their opinion and persuading the reader in their rightness, may disregard logical connection and natural flow of the narration.
At the same time, linking words help to increase readability. By establishing a clear logical connection between the sentences, the writer sets a smooth flow of the narration helping the audience to follow the idea.
Typos and Grammar Mistakes
A crucial mistake that may ruin your reputation and bring you the fame of an ignorant person is a lack of proofreading and editing. Making typos, grammar, or spelling mistakes is normal. Especially when you work on a computer. MS Word soft gives a huge leg-up with its spelling-check software. But at the same time, it makes our eyes lazy and inattentive.
However, leaving such mistakes unchecked and unfixed is unacceptable for academic writing. Fortunately, there is plenty of tech support on the internet for additional spelling or grammar check. Like Grammarly, for instance. However, it wouldn't be odd to manually revise and edit the text before submission.
Structural Mess
A compelling essay is about no less potent structure. On every level, from the words in the sentences to the paragraphs, your essay should be well-organized. One thought must smoothly flow into another and be perfectly complemented with apt facts, figures, or opinions.
The paragraphs must be easy to read and disclose one single idea. They should contain opening and closing sentences that will carefully prepare and push the reader to further findings.
An essay lacking a clear structure loses in its persuasiveness, while its writer in their grade score.
Wrong Conclusion
Writing a concluding part is genuine art. It's the last chance to win over the doubtful reader. To prove that you are right. And to encourage the audience to take specific actions.
Unfortunately, many students blow off the whole essay with their infelicitous conclusions. The common mistakes include introducing new evidence, agreeing with the opposite opinion, or cutting off an essay with no conclusion at all.
To make it right, highlight your point once again and sum up the evidence that proves it. The closing sentence may be a dramatic plea, an encouragement for a specific action, or recommendations of what to do in the future.
All-Nighter Writing
"Never put off writing your essay till the day before it is due. At least have a cheap essay writing service up to your sleeve," insists Derek Heidelberg, an almost expelled student of the University of Colorado.
It's understandable that in college, fun, and full of events, students often have neither time nor desire to dive into meticulous research and energy-consuming writing. However, it's not the best idea to pull all-nighter writing. Not only do you damage your sleeping pattern, but also risk to come up with a second-rate and meaningless paper. In your best interests, it is to get down to it in advance. Or like Derek, have a back-up plan at least.
Although these mistakes are pretty common, they are as easily avoidable. All you need to do is to be diligent and attentive. Clear out all the ambiguities, devise a precise plan, and you are set.