3 Academic Writing Tools Which May Be Helpful for Students
Becky
Newly middle-aged wife of 1, Mom of 3, Grandma of…
At times, students are not able to compose all their tasks properly. They need some assistance from their clever friends and consultations of their teachers and professors. Unfortunately, other people are not always available to help. That's when a busy student should use some academic writing tools along with professional writing services like AdvancedWriters for getting high-quality assistance from experts.
Thanks to the rapid development of modern technology, students can use various smart tools that can help to improve their writing skills. We have analyzed the market and suggest trying 3 great academic writing tools.
Parapal-Online
It's a very helpful online tool, which is aimed to help with learning English. Parapal-Online offers a wide range of exercises that help to master English faster and better. You can choose the direction out of general and business English. The website offers different kinds of writing exercises in English. These are:
Vocabulary;

Picture dictionary;

Listening;

Punctuation;

General and business English;

Letter and e-mail writing;
Besides, you can learn how to work with graphs, execute exercises after the Cambridge style and engage children.
Mind that this website may help both students and teachers. It uses approved software to create interactive cards, spelling activities, alphabet jigsaw, etc. You may choose 8 great exercises that can be used for lessons and courses.
The website writes different useful blogs and provides links to other authoritative resources to find the necessary answers. The interface is very simple to manage. You'll understand everything on an intuitive level.
GrammarNow
This website helps students to improve their grammar. GrammarNow offers its visitors a rich choice of different grammar exercises and resources. When you click on the menu button "Grammar & Writing Resources", you see the possibilities of mastering grammar skills. This page is divided into categories that can meet all of your needs.
Grammar

. This category provides resources, articles, and guides concerning the basics, as well as advanced English grammar. You can choose the necessary level and improve your skills.

Writing

. The website devotes much attention to the writing process too. Thus, you may read "Top 150 Proofreading Tips" or "Plagiarism Prevention and Awareness". There are many other themes you may use to improve your academic writing.

Style

. You will also find detailed guides on academic formatting. Thus, you will learn how to format texts in MLA, APA, Chicago, and other styles.

Education

. It's the biggest section available on the website. It contains themes devoted to such issues like time management, reading and writing skills, help for teachers and so on. The choice is rich and vivid to match your demands.

Technical writing

. This section focuses on the issues related to academic and technical writing. You'll find some useful resources.

ESL

. This section is devoted to students who know English as their second language (ESL). It contains 11 dependable websites to learn English for free. It also contains helpful resources for teachers too. You can pass tests to check your current level.
The website also has an interesting feature. It is called "Tip of the Week". Users may find an effective tip concerning grammar every week. If you have any questions, go to the menu "Question" and ask whatever is required. Review other menu buttons to know all the possibilities of this website.
Vocaboly
If you experience trouble with learning new words or using them correctly, you should try this resource. Vocaboly focuses on teaching students new words and memorizing their meaning and uses in the text. The website offers a unique proposal to build a strong vocabulary that can match the high standards of different tests (SAT, TOEFL, etc.) and general language.
A rich vocabulary is a huge advantage for any student. If you have a good command of the language, you will unmistakably choose the proper words to fit the content and context. The website offers over 12,000 general and specific words, phrases, and idioms.
See Also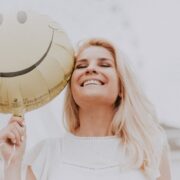 You will enjoy the variety of available exercises. You'll check your knowledge in listening, spelling, memorization, multi-choice test and so on. All these practices help to learn and keep in memory new words.
Get Additional Help
Our experts have some more useful tools to offer. They can help you to improve your writing, become more organized and effective. They serve different purposes and their combination may become a powerful weapon if you use them properly.
| | |
| --- | --- |
| Tools | Features |
| Mendeley | This tool helps to make correct citations. You will learn all the peculiarities concerning all possible writing formats and will have proper examples. |
| Evernote | It serves as an organizer and it is very smart and practical. Its software makes the tool intelligent. It keeps the record of all the tasks and duties you are to fulfill. Set the reminders and deadlines, add descriptions, break into categories and so on. |
| Coach.Me | This application serves as a motivator for students. If you feel disorganized and unprepared to work, this tool will cheer you up. Simply set up a checklist for all the tasks and duties you have. These may be even non-academic liabilities, such as brushing your teeth. You'll be always organized and fulfill all the assignments on time. |
| Unroll.Me | This creation helps to manage your emails. It makes a reasonable selection of newsletters and subscriptions. It will remind of all important emails o that you never forget anything. |
Use these and some other tools to improve your academic writing. Organize the working process, develop proper skills, and enjoy academic success with every assignment.
Becky
Newly middle-aged wife of 1, Mom of 3, Grandma of 2. A professional blogger who has lived in 3 places since losing her home to a house fire in October 2018 with her husband. Becky appreciates being self-employed which has allowed her to work from 'anywhere'. Life is better when you can laugh. As you can tell by her Facebook page where she keeps the humor memes going daily. Becky looks forward to the upcoming new year. It will be fun to see what 2020 holds.