3 Simple Ways To Spend Less On Clothes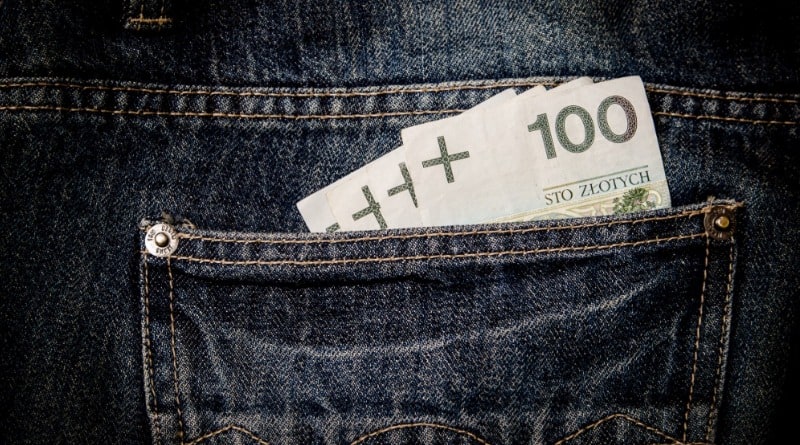 Becky
Newly middle-aged wife of 1, Mom of 3, Grandma of…
We can't really avoid buying clothes, but some of us take things a little bit too far. If you ever run through your bank statement and see where your money is going, then it'll shock you to see how much you spend on clothes every year. Some of us are worse than others, but it's an expense we can almost certainly cut down!
With that in mind, here's how you can spend less money on clothes from now on:
Care for your clothes
Most people need to buy new clothes because their old ones have become worn out and are no longer fit for purpose. You'll be amazed at how rapidly an item of clothing will deteriorate if it's not looked after correctly. So, the obvious solution is to take better care of your clothes!
It's not exactly rocket science; do what you can to keep your clothes in the best condition possible. An easy way to do this is by paying attention to the washing instructions. If something says it can't be washed in the washing machine, then don't risk it! If the label tells you to wash at a specific temperature, then don't wash it too high. By extending the lifespan of your clothes, you'll spend a lot less on fashion items during your life.
Look for special offers or sales
It's mad how much money you can save if you choose to buy your clothes at the right time. Most shops and boutiques are going to have sales or discounts at some point. You can see on fillyflair.com that some shops are still running Easter sales right now. So, it's an excellent opportunity to buy some new clothes without spending too much. You can save an absolute fortune just by biding your time and only buying things when they're on sale, or you can get a discount on them.
It's a great idea to really stay updated with sales or what shops usually have discounts, just to ensure you're ready to pounce when they're available. The only issue with this tip is that clothes sell out quickly when they're on sale, so you need to act fast if you want to buy what you want!
Sell old clothes you no longer need
Selling your old clothes can help you get back some of the money you spent on them originally. Think about it this way; you spend $100 on new clothes, but you sell some old ones for $60. In reality, you've now only spent $40 on the new clothes because you've received $60 for those old items.
The fact is, there's no point keeping clothes that you don't wear. So, rather than have them lying around in your wardrobe, you can sell them to raise money to put towards any future clothing purchases. Plus, if you're lucky, you may have an old item that becomes vintage in a few years, meaning you could sell it for a profit overall!
As the title of this post suggests, these are all very simple ways of spending less on clothes. Cut down this common expenditure, and your personal finances will thank you.
Becky
Newly middle-aged wife of 1, Mom of 3, Grandma of 2. A professional blogger who has lived in 3 places since losing her home to a house fire in October 2018 with her husband. Becky appreciates being self-employed which has allowed her to work from 'anywhere'. Life is better when you can laugh. As you can tell by her Facebook page where she keeps the humor memes going daily. Becky looks forward to the upcoming new year. It will be fun to see what 2020 holds.