Is it Time to Relax the Dress Code at Golf Clubs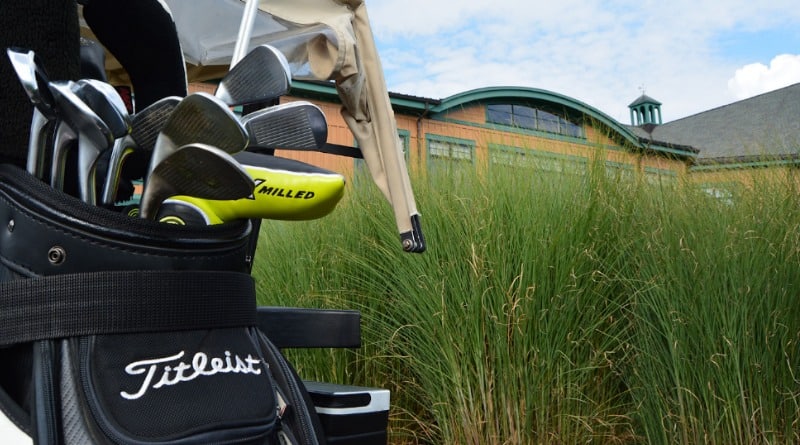 Becky
Newly middle-aged wife of 1, Mom of 3, Grandma of…
Golf is a sport that is deeply attached to tradition and it has always been proud to be a sport associated with etiquette and strict rules and regulations. However, the argument for relaxation of the dress code keeps cropping up; in clubhouses, on TV and when novice golfers are making a decision of whether to take up the sport.
Dress code and participation barriers
Having strict dress codes at clubs will always be a barrier to growing participation in the game. When you consider how expensive it can be to get a full set of golf clubs, accessories, and outfits, it is little surprise that only a small percentage of people actually choose to take up golf, as it is not affordable to all. This is before we even talk about membership fees!
Many newcomers who want to try golf don't want to spend a lot of money on equipment in case they decide it isn't a sport that they want to continue with. When they realize they need to buy golf shoes, shirts, trousers and sometimes even wear a certain length of socks, this can be incredibly off-putting, especially compared to other types of sports where you don't need to buy equipment.
Then there is also the embarrassment of being told on the course that you are not dressed appropriately, perhaps due to your choice of black socks or another less common dress code rule. It is not really going to make you want to go back and play after being reprimanded like you have misbehaved back when you were at school.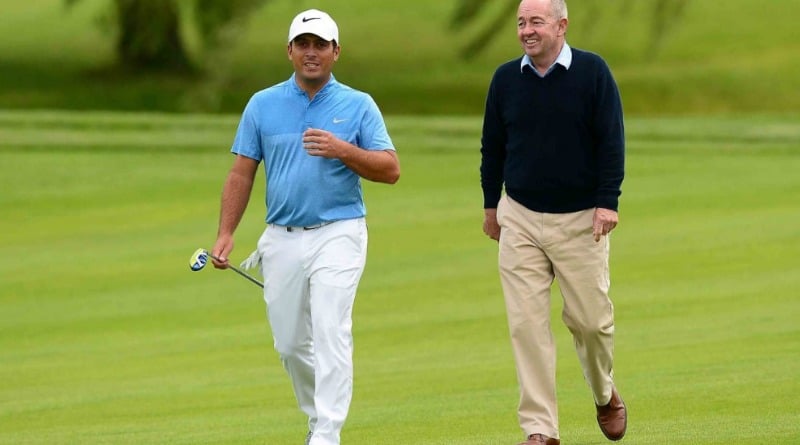 Fashionable golfing
As well as putting newcomers off due to expense, strict dress codes can prevent fashionable golfers from choosing styles and outfits that they want to wear. Many golfers no longer want to wear 'conservative' clothing on the golf course, orange puma golf shoes are popular, as are camo colored clothing and the mock neck shirt style sported by Tiger Woods. The pros choose vibrant colors and statement clothing, so surely this should be reflected at clubs around the country?
Dressing for comfort
The biggest argument for relaxed dress codes is that the more comfortable you are when playing, the better your performance. If that means wearing a less traditional style of shirt, that allows for a less restricted swing then surely that must be a top consideration when addressing the dress code relaxation argument.
A few years ago, Denis Pugh led the calls for a more relaxed approach to golfing attire. One of his points was: "If I am playing golf I don't find what someone else wears at all distracting. But people clearly do and they are very snobby about it."
He conveyed the thoughts of many golfers when he questioned the strictness of dress code but there is still a large section of the golfing community that wants to keep the dress code very strict.
The argument for keeping a strict dress code
One reason that people like to keep the dress code strict at a golf club is that it helps to maintain the behavioral standards. Smart dressing on the golf course is an expectation built around tradition, which is one of the more unique characteristics of the sport.
Another side of the argument is that different golf clubs have different levels of strictness when it comes to their dress code. Therefore, a golfer is able to choose a club that matches their own preference.
However, with so many people showing their disapproval of the dress code rules, along with the more relaxed approach taken by pros, now is surely a good time to consider relaxing dress codes and welcome more new golfers onto the courses.
Becky
Newly middle-aged wife of 1, Mom of 3, Grandma of 2. A professional blogger who has lived in 3 places since losing her home to a house fire in October 2018 with her husband. Becky appreciates being self-employed which has allowed her to work from 'anywhere'. Life is better when you can laugh. As you can tell by her Facebook page where she keeps the humor memes going daily. Becky looks forward to the upcoming new year. It will be fun to see what 2020 holds.