4 Ideas to Repurpose Event Souvenirs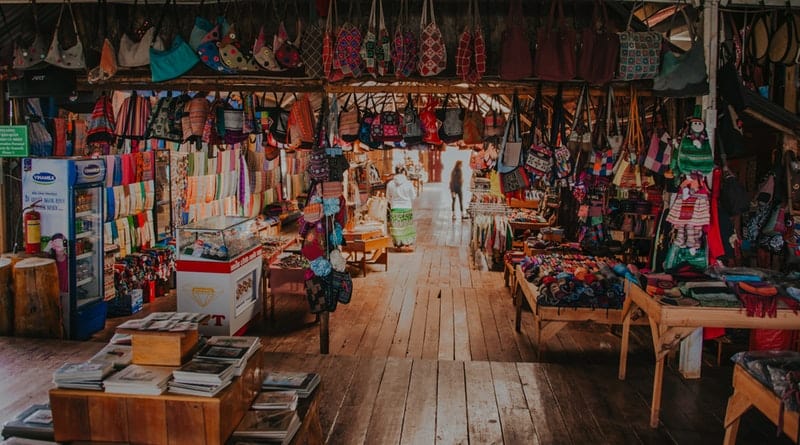 Becky
Newly middle-aged wife of 1, Mom of 3, Grandma of…
Attending events offers a lot of opportunities for learning and networking. Events are also a great venue to discover new products and get in touch with possible future clients or renew an old partnership.
Another good thing about events are the fun souvenirs that you receive just for attending them. This can quickly turn into a bad thing, however, especially when you attend several events every year. Those souvenirs can really pile up — that is if you don't know how to repurpose those trinkets. Here are some common event souvenirs and a few ideas on how you can reuse them.
Tote Bags
These are one of the easiest event souvenirs to reuse. Canvas bags can be reused for grocery shopping — always keep a couple in your car just in case you need to run to the store in a jiffy. Smaller ones, meanwhile, can be used as a lunch bag or an even a casual purse.
Plastic and non-woven "eco-bags" may also be used for grocery shopping, although they might be a little too flimsy for some heavier loads. Try using them as garment bags when traveling to separate the dirty clothes from the clean ones, or as a shoe bag to prevent the dirt from the soles from transferring to your clothes and/or the inside of your bag.
Silicone Wristbands
You probably have a bunch of these customized silicone wristbands at home if you've attended any sort of event in the past decade or so. In fact, you may have given these colorful bracelets away as a souvenir in one of your own events. They're certainly reusable fashion-wise, but you definitely can't wear all of these wristbands at the same time without it looking tacky.
To give silicone wristbands new life, you can use them as cable binders; just twist the wristband around a bundle of wires to keep them organized. This prevents tangles and kinks, thus prolonging the life of these cables. For more domestic purposes, use silicone wristbands to help you open stubborn jars or seal plastic packages. These wristbands are certainly more durable than rubber bands and they provide a more airtight seal, too!
Badge Pins
Badge pins, also called pinback buttons or button pins, are popular event souvenirs because they are designed to really display an icon or a short message. They are even used for political campaigns, showing support for a certain candidate or a piece of legislation. Outside of these purposes, however, it may be hard to think of other uses for badge pins.
If you're into arts and crafts, it's easy to cover or paint over the original design for more personalized badges. You can also attach them to a bag or stick them on a picture frame to serve as the item's design. The badges don't even have to be of the same size for this project; in fact, the uneven sizes would make for an interesting visual contrast. You can also embed these badges on plaster or concrete, say for stepping stones in the garden. If you have hundreds of them (let's be honest, these badges are easy to collect), you can even use them to cover a section of a wall as a simple yet interesting display.
Coffee Mugs
Admittedly, coffee mugs are one of the more useful event souvenirs you can receive. However, you can only use so many mugs at a time. You probably keep one or two in the office and a few more at home, but that's it. What do you do with all the other mugs that you don't drink out of?
There are many ways you can repurpose coffee mugs. You can use them for various storage purposes, like pen holders in the office, or toiletry holders in the bathroom. Mugs are also excellent for repotting small plants like herbs or succulents. You can also break old mugs and use the pieces as a part of a concrete or ceramic mosaic, drainage rocks for your bigger plant pots, or as decorative additions in your landscaping.
These are just a few ideas that can breathe new life into these event souvenirs. Not only will you make the most out of these simple products, you will also be doing the planet a favor by reducing waste. Go ahead and try to do some of these today.
Becky
Newly middle-aged wife of 1, Mom of 3, Grandma of 2. A professional blogger who has lived in 3 places since losing her home to a house fire in October 2018 with her husband. Becky appreciates being self-employed which has allowed her to work from 'anywhere'. Life is better when you can laugh. As you can tell by her Facebook page where she keeps the humor memes going daily. Becky looks forward to the upcoming new year. It will be fun to see what 2020 holds.