Four Reasons Every Parent Should Use Parental Control App to Monitor Their Children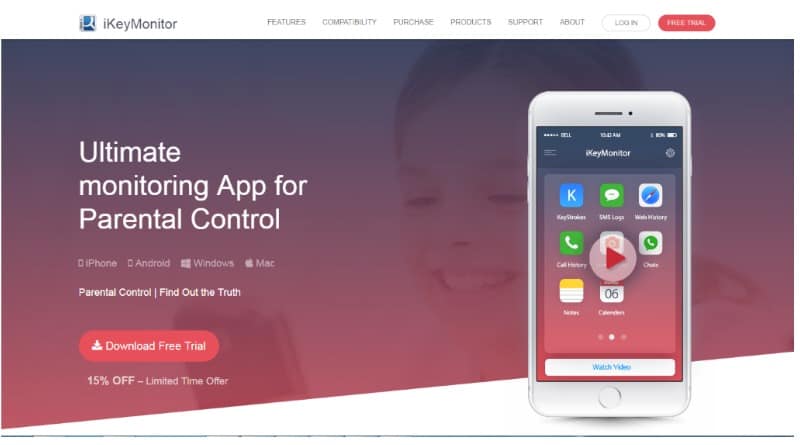 Becky
Newly middle-aged wife of 1, Mom of 3, Grandma of…
A Parental control app is a very important tool for a parent in this digital era. By installing this app on your children's phone, you can monitor their online activity, make sure they are always safe and also help them focus on their study. If you haven't used this tool, here are some reasons why you really should start now.
Parental Control App Protects Children from Online Predator
The Internet is full of positive things. It helps your children find various information that will be helpful for her education and also communicate with their friends. Unfortunately, there are also so many menacing things on the internet, such as online sexual predators.
This is really scary but you can prevent harmful things from befalling your children if you keep an eye on whom your children are talking to. By installing a spy app on their phone, you can monitor their messenger app and also their phone log. If you find out that your kids have been communicating with a dangerous person, you can intervene right away.
Help You Find Out Their Whereabouts
One of the most useful things about parental control app is it is also able to track the kids' whereabouts. This feature will give parents some peace of mind because they will always be able to see the real-time location of their children.
If you want to always know the location of your kids, then you need to make sure that the app comes with GPS feature. Unfortunately, not every spy app comes with this feature.iKeyMonitor is one of the monitoring apps that comes with accurate GPS and geo-fencing. By installing this app on both your phone and your children's phone, you can get both real-time and history of the location of your children, and you can use it to track the phone in case of theft.
Protect Your Kids without Triggering Conflict
The smartphone is like a diary in the old times. It contains all of your children's secret. If you want to know how your kids behave when you are not around, what kind of people they are hanging out with, you simply need to see the content of their phone.
Unfortunately, snooping on your children's phone can be a recipe to destroy your relationship with your kids. They will think that you are breaching their privacy, overprotective and even suffocating them. Even though you only do it to keep them safe, your children still will not like it.
Thankfully, you have parental control app to help you. With this tool, you don't have to physically touch their phone all the time. You only have to touch it once to install the app on their phone and everything is set. The app is running in the background and it doesn't leave a trace. As a result, the kids will not know that you are spying on them.
Prevent Your Children from Accessing Bad Websites or Apps
There are many websites and applications that are not quite suitable for kids. Unfortunately, those websites and apps are extremely easy to access. Some parental monitoring tool, like the iKeyMonitor, comes with reliable website and app blocker. You simply need to use your phone to choose which apps and websites you want your children to avoid, after that, those apps and sites will not be accessible from your little one's phone.
The online realm can be very dangerous. Unfortunately, it is also impossible to keep your children from accessing the internet. This is why parental control app is essential. Make sure to look for a good app with plenty of features so you can give the best protection for your children.
Becky
Newly middle-aged wife of 1, Mom of 3, Grandma of 2. A professional blogger who has lived in 3 places since losing her home to a house fire in October 2018 with her husband. Becky appreciates being self-employed which has allowed her to work from 'anywhere'. Life is better when you can laugh. As you can tell by her Facebook page where she keeps the humor memes going daily. Becky looks forward to the upcoming new year. It will be fun to see what 2020 holds.