4 Need-to-Know Tips for Spicing Up Your Summer Look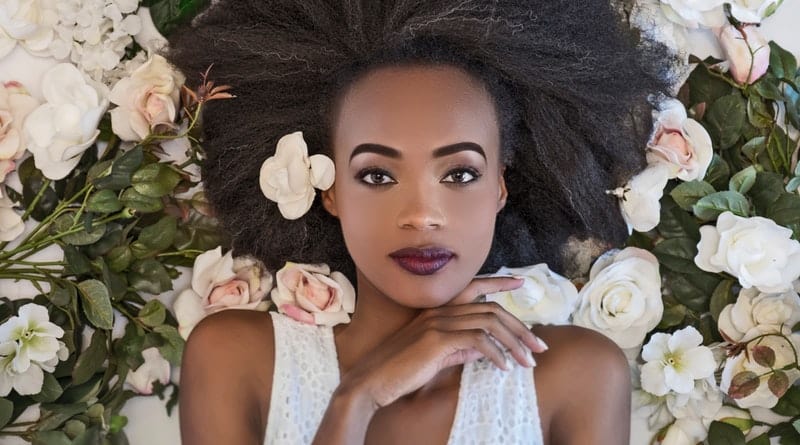 Photo by Darrell Fraser from Pexels
Becky
Newly middle-aged wife of 1, Mom of 3, Grandma of…
Summer is the time to put away dark winter clothes and celebrate light, cool wardrobes. It's also the perfect season to update your look and create a breezy personal style. Your traditional t-shirts, shorts, and classic flip-flops are fine for casual occasions, but a true fashionista needs a personal warm-weather look for work and social events.
Fortunately, it only takes a few changes to make a big difference. The right footwear will add flair and light floral dresses are a must. Add to your summery look with a new hairstyle and accessories. Finish with a few pro makeup techniques and you will have an on-trend appearance all summer. 
Footwear Can Set the Tone
Summer footwear must be cool and comfortable, but that doesn't mean it can't also be eye-catching. It's fine to hang on to those all-purpose flip-flops, but when you step out, an eye-catching pair of beach sandals will provide more flair. Sandals with ankle straps are very in and retailers offer a wide range of styles with decorative accents like bows, flowers, and even beads. Color block sandals, platform heels, and even dressy closed-toed shoes with kitten heels are stylish options. Ankle boots, also known as booties, are especially trendy. Sites like fillyflair.com offer a gallery of boots that can transition from summer to fall fashions. 
Classic Floral Dresses Are Always Trendy
Soft floral dresses are as much a part of warm weather as beach parties and gardens, and not just because of their beauty. You can find a range of mid-length, midi, and maxi dresses. One bright, summer piece can go from the beach to a party with just a change of accessories. In fact, many fashionable women own one or two favorite floral prints they pair with a variety of shoes, bags, earrings, and necklaces, to change their looks. This year seashell jewelry is a must-have item to wear with dresses. You can also add a chic sweater or jacket and create a cool ensemble that's ideal for office wear. The "wearable" factor is one you have to think about when dress shopping. A dress that looks great in the store might sit in your closet unworn for months or years. Similarly, a dress perfect for a specific occasion may never see the light of day again. Selecting an option like a midi dress can help you avoid those issues and get the most wear out of your new purchase. A midi dress covers your knees while leaving your ankles exposed. Within that definition, the exact length is not always the same, so you can choose the length you like. It's not too short and not too long length can help you use midi to look your best anywhere you go. A simple black midi dress is often preferred for clubs and dinner dates. It can also be made more formal with the right jewelry and shoes. In the right midi, you can always feel comfortable and appropriately dressed.
Add Chic Clips to Your Summer Hair Style 
You will also want to design a breezy hairstyle that goes with your warm-weather look. Be as creative as you like and experiment with braids, buns, half-buns, ponytails, or even curling normally straight hair. There are dozens of pomades, sprays, gels, and mousses you can use for your creations. Accessories also play an important part in summer style. According to Allure Magazine, hair clips are currently the must-have finishing touch. You can find anything from standout bobby pins to neon or shell-shaped clips.   
See Also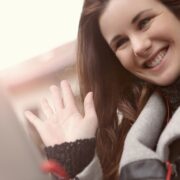 Use Expert Makeup Tips for a Cool Look
No summer look is complete without the right makeup. A beauty routine that is perfect for chilly weather just doesn't work when temperatures soar. Fortunately, experts like the staff at Good Housekeeping can provide plenty of tips. Professionals advise starting with a moisturizer and sunscreen. You'll need a strong primer and bronzer. Makeup should be much lighter than in winter and include lovely sheer shades. Experts also offer lots of guidance on the best application tools and makeup products. 
It is easy to create a personal summer style with the right clothes, hairstyles, and makeup. Summery floral dresses are a must, as are sandals and trendy ankle boots. A cool warm-weather look also includes a range of creative hairstyles and makeup that always looks fresh.  
Becky
Newly middle-aged wife of 1, Mom of 3, Grandma of 2. A professional blogger who has lived in 3 places since losing her home to a house fire in October 2018 with her husband. Becky appreciates being self-employed which has allowed her to work from 'anywhere'. Life is better when you can laugh. As you can tell by her Facebook page where she keeps the humor memes going daily. Becky looks forward to the upcoming new year. It will be fun to see what 2020 holds.