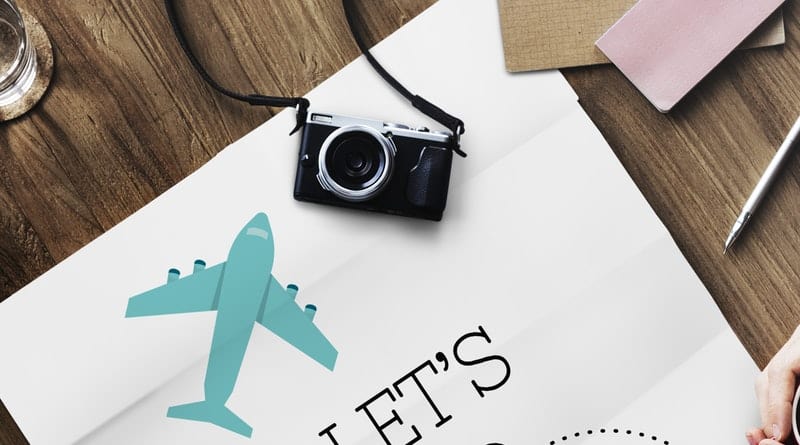 Becky
Wife, mother, grandma, blogger, all wrapped into one person, although…

Traveling is an incredible experience that everyone should try. Regardless of your age, your commitments, your concerns or worries, it's never too late to hit the road, start an adventure and change your life. There are many reasons why people shy away from traveling, whether it's work, or you're worried you won't be able to handle life on the road. What if you damage your career prospects? It might not be the "right time" for you to travel and so on and so on.
There are quite possibly, thousands of reasons why you should go traveling, but we've condensed them for you into just 4 reasons instead. What more persuasion could you possibly need?
Remember, if you're thinking of traveling then getting yourself covered with international travel medical insurance is just as important as choosing your destination! Before you pack your suitcase, take out a policy.
Your confidence will soar
I've always been shy, reserved and never one to put my hand up in class. But traveling changes all that. You're meeting new people every day, whether it's likeminded travelers or locals going about their business, your thrust into unfamiliar scenarios and kissing your comfort zone goodbye on a daily basis. You'll feel your confidence soar whether you're catching a ride up a perilous mountain road, visiting world famous cathedrals, or problem-solving your way back to your accommodation after you got the wrong bus. You got this.
Friendships will bloom
Many potential travelers or those who are shy might worry they'll be lonely on their traveling adventure, but that's simply impossible. Whilst your traveling, you'll very rarely be alone, and you're sure to bump into fellow travelers along the way. The beauty of traveling is that if you don't get along with someone you don't have to see them again. But if you've met a great bunch of people, then you can head in the same direction.
Giving back
Traveling the world is full of volunteering opportunities which means you're never far away from an opportunity to give something back to a local community that needs help. Volunteering will look great on a CV and you'll have some amazing stories to tell, but it's really not about that. It's about connecting with people, giving something back and immersing yourself in a culture and way of life you had little or no prior knowledge of. Volunteering is a humbling experience and you'll be surprised at the skills you'll pick up and be able to bring back to your normal 9-5 life.
Awaken your awareness
It's true when they say traveling really awakens you. If anything, it opens your eyes to what's really happening in the world. Whether that's the cost of war, the history of a culture, the political landscape, the value of goods being transported across borders and even the impact we're having on our climate, the oceans, and the wildlife.
One thing is certain, once you've been traveling, your life will never be the same again.
Becky
Wife, mother, grandma, blogger, all wrapped into one person, although it does not define her these are roles that are important to her. From empty nesters to living with our oldest and 2 grandchildren while our house is rebuilt after a house fire in 10/2018 my life is something new each day.