4 Simple Tips for a Less Stressful Bathroom Renovation
There are few rooms in your home that have the same impact on your and your family's comfort than the bathroom. This is why bathrooms are one of the first rooms in the home most families will choose to renovate. A renovation can help bring new life to a crucial oasis within your home and improve your position on the property market when the time comes to sell your house. However, it's important not to rush in without careful planning. Here are some quick tips from funding to the bathroom sink to ensure you're on the right path before you begin your bathroom renovation.
Revive Before Replacing
Before you assume you need to completely remove all of your existing bathroom and replace it with something new, it might be worth looking for anything you can save. For example, you might be able to achieve much of the same effects of replacing your bathroom just by switching out the bathtub but saving the majority of the surrounding products. Look into what you can revive with the help of a professional contractor and see whether this route could save you some serious cash on your new bathroom.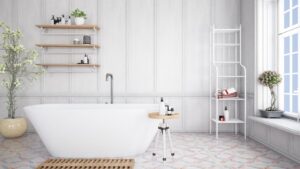 Find Your Funding Early
The earlier you know what kind of budget you're working with, the less likely it is you'll end up getting carried away with ideas you can't afford. So think about what kind of cash you have access to for this project with that in mind. Are you relying entirely on your savings? Are you looking into getting a personal loan from a private lender to ease the burden of expenses? If you want to get a loan, make sure you calculate how much you can afford to pay back, then ask yourself if you can borrow enough for the full cost of the renovation.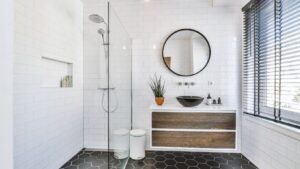 Find the Right Professionals
When it comes to how to beautify your bathroom you can incur some cost savings by researching décor trends online, so don't skimp on the bigger elements that are less DIY compatible. As tempting as it might be to find the cheapest professionals to work with on your bathroom renovation, it's important not to cut costs on skills. When dealing with plumbing and bathroom design, you can't afford to get anything wrong. A simple mistake could lead to a huge problem with your entire home in the long term. If you're not sure which professionals to work with, consider asking around to get advice and suggestions from people in your social circle. Ask questions if you need to so you can get a better idea of your contractor's experience.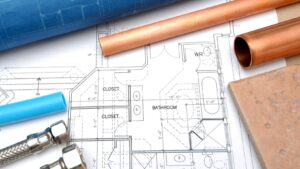 Communicate Regularly
Don't just assume your contractors can envision what you want because you think your picture of the perfect bathroom is clear. Make sure you're on the same page by communicating regularly. You'll need to look into everything from how you're going to get enough light into your bathroom to whether you're adding outlets to the room for shavers and other utensils. Speak to your contractors whenever you can, and if you're struggling to get hold of them, take this as a sign you might need to shop around if you're still in the early stages of arranging your job.