5 Awesome YouTube Channels to Inspire You This Week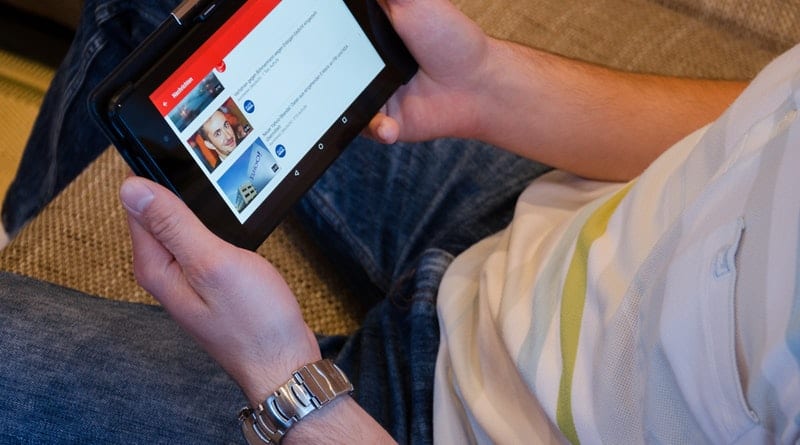 Becky
Newly middle-aged wife of 1, Mom of 3, Grandma of…
While YouTube is an endless source of cat videos, sports highlights, and music, it's also an excellent forum to find inspiration and motivation. Whether you're looking for more positivity in your life, a way to see things from a different perspective, or something else, YouTube has thousands of people to aid you in your quest. The next time you're feeling drained or uninspired, check out these YouTube channels to light a fire within you.
BeFit

Image via Flickr by FindYourSearch
Going to the gym isn't always easy, especially when you're saddled with work or personal engagements. However, staying fit is a necessary portion of your life to increase happiness and improve your health. If you can't make it to the gym, BeFit is an excellent source of fitness news, diet plans, workout regimens, and more. With most videos under 30 minutes, you can get the inspiration you need to live a healthier life without using up all your free time.
Amway U.S.
Are you tired of working for others or dream of being your own boss? Then the Amway U.S. YouTube channel is one to put on your radar. This channel showcases the benefits of becoming part of the Amway family by showing you their product lines and how you can beat the 9-to-5 grind.
If you need some added and relatable inspiration, the Amway Hero Award clips are sure to scratch you where you itch. Each of these videos showcases heroes in their community, whether it's through charitable work or volunteering. As soon as you're done watching one of these videos, you'll feel the urge to make a difference in your neighborhood or make the necessary changes to become a better person.
Fun for Louis
With over 1.9 million subscribers and 280 million video views, Fun for Louis is one of the most popular travel channels on YouTube. Started by British filmmaker Louis Cole, this channel gained notoriety for Cole's ability to wolf down some of the world's most questionable foods. Since then, Cole has built upon his brand by providing a daily travel vlog of his life, including videos of him in exotic locations or doing something most only dream about.
When you watch his videos, you're immersed in a world you may not have thought possible, providing inspiration to go out and see the world. From Australia and New Zealand to his home in Britain, Cole proves that the world is worth seeing, even if you only do it vicariously through him.
Tony Robbins
Tony Robbins is one of the most recognized names in the inspirational, self-help, and life coaching business. For nearly four decades, Robbins has provided individuals around the globe in ways to improve their lives and reach their goals. While many spend hundreds of dollars to attend his seminars, you can get free, small doses of his advice from his YouTube channel.
This channel discusses many aspects of becoming a happier, better, and more successful person with topics such as financial literacy, self-improvement, and amplifying your strengths. These words of advice come from footage of his discussions, as well as profiles on some of his students or celebrities.
See Also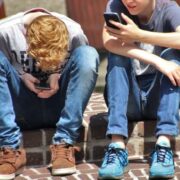 I Will Teach You to Be Rich
The name of this YouTube channel may put you off or sound scammy, but once you watch a few videos from entrepreneur and motivational speaker Ramit Sethi, you'll be glad you didn't judge this channel based on name alone. Sethi's videos aim to improve your confidence, end procrastination, start an online business, and improve your social skills.
What makes I Will Teach You to Be Rich even more inspirational is Sethi's journey. By working several jobs, being in control of his finances, and careful planning, Sethi paid his way through Stanford undergrad and graduate schools. With his firsthand accounts of success, he imparts wisdom that you can apply to your everyday life.
From travel vlogs to workout videos, YouTube has an infinite amount of information and visuals to provide the inspiration you need for short-term and long-term goals. It's the perfect way to drag yourself through the work week or get your own dreams and ideas off the ground. Who knows, you might become the next inspirational figure on YouTube in your own right.
Becky
Newly middle-aged wife of 1, Mom of 3, Grandma of 2. A professional blogger who has lived in 3 places since losing her home to a house fire in October 2018 with her husband. Becky appreciates being self-employed which has allowed her to work from 'anywhere'. Life is better when you can laugh. As you can tell by her Facebook page where she keeps the humor memes going daily. Becky looks forward to the upcoming new year. It will be fun to see what 2020 holds.