5 Easy Ways to Make Yourself Seem More Youthful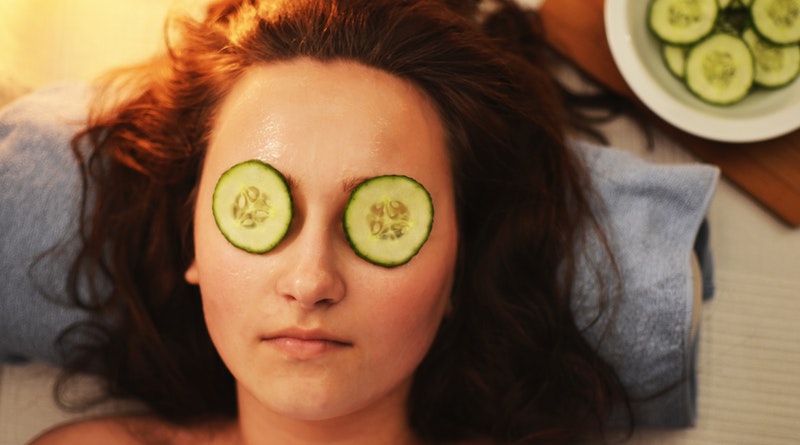 Becky
Newly middle-aged wife of 1, Mom of 3, Grandma of…
Time goes by quickly, and some days when you look in the mirror, you may be wondering who the person is looking back at you. However, there are ways that you can turn back the clock and they don't all take a lot of money or extreme cosmetic surgery. Here are some ways anyone can appear more youthful.
Build a classic capsule wardrobe
While it's important to stay on-trend, trying too hard to appear youthful by wearing all the latest fashions can have the opposite effect. It's better to build a classic capsule wardrobe with high-quality pieces that you can mix and match with a few key trends. Wearing classic items will give your wardrobe a timeless feel, that can instantly give you a more youthful look.
If there's one thing on your face that'll age you quickly it's stained or damaged teeth. Straight white teeth are associated with being young, and if you feel confident and smile more, then you instantly take years off your face. Look for a dental clinic New York that offers services such as teeth whitening and adult braces, or consider dental implants if you have missing teeth, as gaps can affect your whole face structure. There are tons of dental treatments to consider, and you should definitely explore cosmetic dentist services in Boynton beach for the best options.

Get a great cut and color
Once your hair gets a few grey streaks, don't just head for the drug store and buy any cheap dye. An appointment with a colorist will give you a much more natural look that complements your skin tone and can take off the years. If you've seen the same stylist for years and always gotten the same haircut, then think again about booking your usual appointment. Switch hairdresser and treat yourself to a flattering cut.
While you may not pay much attention to your eyebrows, other than the odd tweeze, as you age your brows get thinner, so if they are sparse and patchy, this could change the entire look of your face. Semi-permanent microblading can be one solution, although you should always visit a reputable beautician to get it done, or you could use an eyebrow mascara and pencil to fill in the gaps.
Get a good skincare routine
Although you should ideally start a good skincare routine from your teenage years, let's face it, most people won't worry about their skin until many years later. However, it's never too late to get into good habits when it comes to your skin, so whether you start your routine in your 40s, 50s or beyond, you can find products that suit your age group. At the very least, make sure you clean off all your make-up at night and moisturize, so you can avoid clogged pores and slow down the development of aging.
Looking youthful is often about attitude, so if you spend a little time on your looks and have a positive attitude, you're likely to look younger than your years as you age.
Becky
Newly middle-aged wife of 1, Mom of 3, Grandma of 2. A professional blogger who has lived in 3 places since losing her home to a house fire in October 2018 with her husband. Becky appreciates being self-employed which has allowed her to work from 'anywhere'. Life is better when you can laugh. As you can tell by her Facebook page where she keeps the humor memes going daily. Becky looks forward to the upcoming new year. It will be fun to see what 2020 holds.