Millennial Samurai by George J Chanos Book Review
Becky
Newly middle-aged wife of 1, Mom of 3, Grandma of…
Disclosure:  I received a copy of Millennial Samurai by George J Chanos in exchange for my honest review.  All opinions are my own.
My Review of Millennial Samurai:
Change:
I am going, to be honest, when I first started reading this book I thought, "oh this book isn't for me".  I am not a Millennial so how could this resonate with me?  But after reading the first couple of pages, I didn't want to put it down.  Even though I am not a Millenial there is so much information I can adapt to my life.
One of the ideas I have struggled with throughout my adult life is change.  But in a little over a year now since we lost our home to a house fire, I have gone through many changes.  Reading Millennial Samurai by George J Chanos, reminded me that fearing change only holds you back.
We all experience change in our life on a daily basis.  I struggle the most with the big changes.  Such as we have lived in 3 different places since the fire.  Now it looks like we will be moving again to watch my sister's house while my brother-in-law goes through all of what he has to since his terrible accident that happened three weeks ago.
Change is inevitable as it has always been said.  Especially with technology as is mentioned in the excerpt below explains.  Imagine for a moment if you didn't accept changes in our technology.  Possibly you never got a computer, had a cell phone, and still listened to AM radio on your old transistor radio.  You would most likely not be informed on the world as it is but more sheltered.  That doesn't mean you wouldn't be smart as there are books, libraries and other ways to get the latest 'news'.  But without accepting change you are not going to further yourself and be left behind.
If you are looking to make a difference in your life then this book should be the first book on your list to read.  It doesn't matter what age you are, you are bound to find useful information.  You can be the change in your life if you just give yourself a chance.  If it were me I would get the print version on Amazon so that you can underline, make notes and easily go back and reread portions that resonate with you.
You will be happy you took the time to make a positive change in your life.
---
Excerpt: Adaptation: How to Surf the Tsunami of Technological Change.
It is not the strongest of the species, nor the most intelligent, that survives. It is the one most adaptable to change. —Charles Darwin, an English naturalist, geologist, and biologist. 
Our ability to adapt and thrive in a variety of environments is one of the most defining characteristics of our species. As Albert Einstein once said, "The measure of intelligence is the ability to change."
Our ability to adapt has always been an essential survival tool. And this ability will only prove more essential during the technological revolution, which will usher in a tsunami of social, political and technological change. 
Life can be difficult to navigate – especially in a rapidly changing environment. And we are now at the threshold of the most rapidly and radically changing environment we have ever experienced. 
We are living in the most extraordinary period in human history. Nothing in our experience can adequately prepare us for what the world will be like thirty years from now. Theoretical physicist Steven Hawking said that the "Singularity" (the point at which artificial intelligence "AI" exceeds human intelligence), will be the "greatest event in human history." And Ray Kurzweil, the head of AI for Google says, that this could happen "as early as 2029". That's only ten years away. Even more incredible, is Kurzweil's prediction that by the 2040s – AI will be "a billion times more capable than human intelligence." 
The changes that will be created by AI, genomics, blockchain technology, 3-D printing, cloud computing, robotics and the internet of things are likely to exceed our wildest imagination. These advances in technology will create improvements in productivity, efficiency, safety, and convenience. They will also create massive change and disruption, that will test our competency, our sense of community, our beliefs and our resolve.  
In The Future of Employment: How Susceptible Are Jobs to Computerization? Carl Benedikt Frey and Michael Osborne estimated that "47% of total U.S. employment is in the high-risk category of potentially becoming automated over the next several decades." Industries will change, employment will change, governments will change. Social, religious and political institutions that have existed for centuries will experience radical and unprecedented change. The need for adaptation will, therefore, be critical. 
Lifelong learning and reskilling will be essential to keep pace with changing technology. How we adapt to changing circumstances has a major influence on our health and well-being. Unhealthy adaptations include paranoia, passive aggression, projection, and fantasy. Healthy adaptations include humor, anticipation (planning for a change) and sublimation (channeling aggression into exercise or sports). 
To survive and thrive in the 21st century, we will need to embrace change. We will need to leverage it and allow it to help us grow – both as individuals and as businesses. We will need to use it, to discover and create new opportunities, and to develop our mental, emotional and physical resilience. 
Don't fear change – celebrate it. 
Don't just think about how things can go wrong – think about how things can go right. Accept some uncertainty as a normal part of life. Don't expect to know everything or assume that everything will be perfect. Seek out alternative perspectives and discover opportunities that uncertainty creates. Accept each ending with a sense of gratitude and each beginning with a sense of excitement. 
Create strategies for tackling new problems and meeting new challenges. Be alert to opportunities and open to new experiences. If you experience self-doubt, think about all the things that you have accomplished in the past. Reflect upon your qualities and competencies until you feel assured. 
When resilient people face ambiguity and anxiety, they use the experience to grow stronger. Resilient people embrace change and excel in adaptation. They identify opportunities in adverse environments and believe in their ability to succeed in the face of uncertainty. They have a clear vision of what they want to accomplish and they use this vision to guide them through uncertainty. They employ creativity to generate ideas and approaches for responding to change. They draw on others for support, guidance, and assistance and they act in the face of uncertainty, taking calculated risks rather than seeking the false comfort of complacency. 
Depending on the situation, one of these adaptive traits may be more important than another. One situation may require you to be flexible while another may require you to think of a wide range of options. Still, another might require you to stay focused on your objective. Each of these adaptive traits can be developed through practice, repetition, mindfulness, meditation, and self-affirmation. Every change creates opportunity and every successful adaptation makes you stronger. The best way to adapt to change is to embrace it. Don't run from change – run at it. Better yet – be the change. 
George J. Chanos served as Nevada's 31st Attorney General. He is the Chairman of Capriottis Sandwich Shop, Inc. with over 100 stores in 20 states. He is also an author and speaker. His two books, "Seize Your Destiny: A Roadmap to Success" and "Millennial Samurai: A Mindset for the 21st Century" are available on Amazon.com 
---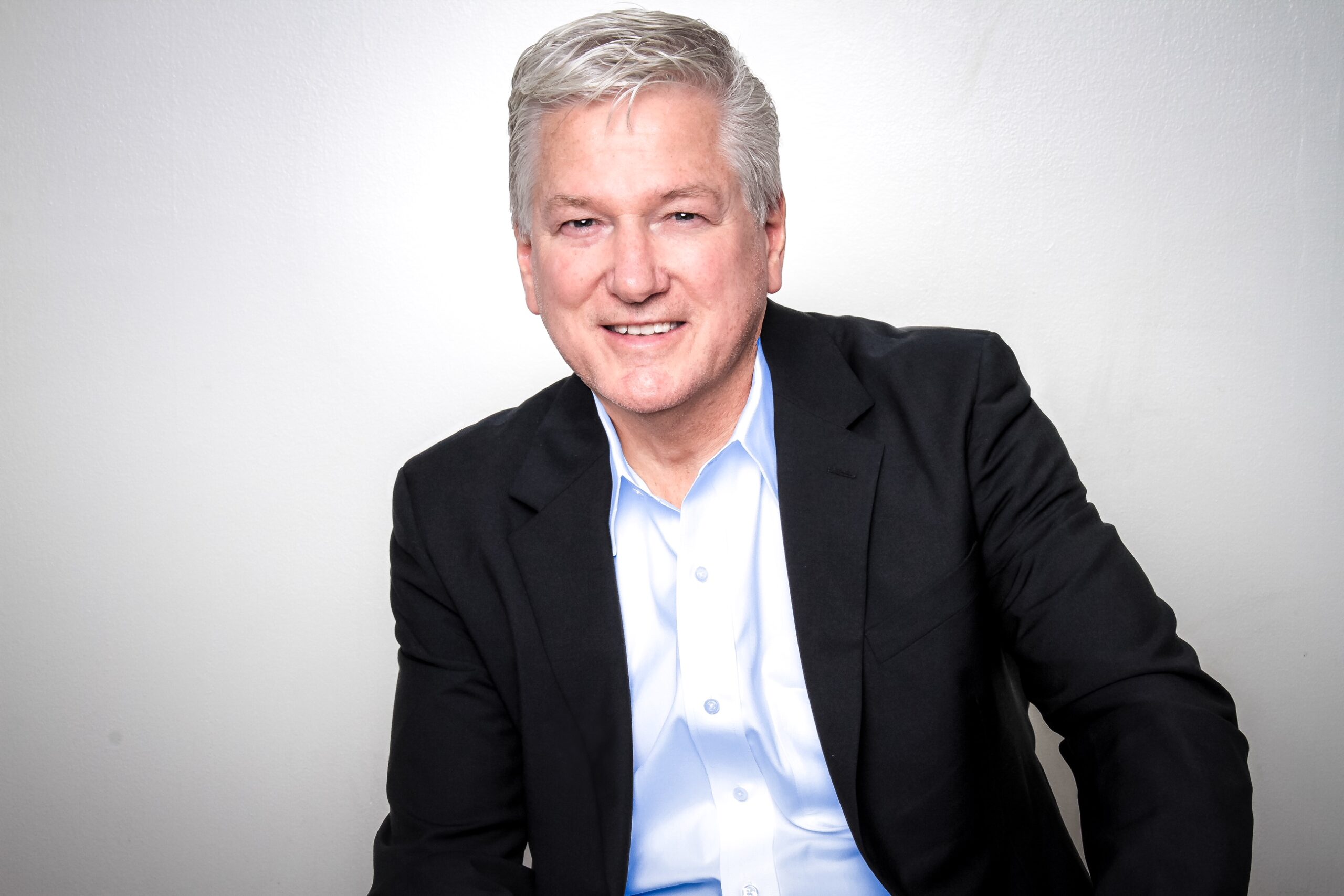 "Regardless of what age you are, if you want to make the most of one and only life, read 'Millennial Samurai."
Moments change lives. It can happen as a result of something you see, something you hear, something you read, or something you experience.
It's essentially an epiphany moment that touches you on a conscious or unconscious level. A discovery that makes you see things differently, inspires you to action, gives you hope, or offers a new or alternative perspective.
Many who read Millennial Samurai, will experience these epiphany moments—and for some, it will be life-changing. Different chapters will speak to different readers. What touches or inspires you may be very different—yet only one chapter away—from what touches your daughter or your son. There are lessons here for everyone.
Over the next thirty years, technology will redefine life as we know it, in
A way that is beyond our ability to even comprehend.
To survive and thrive in the 21st Century, you will need to pivot and adapt to a rapidly and radically changing environment. You will need to engage in a process of lifelong learning, unlearning and re-learning. And you will need to learn how to think critically and guard against misinformation, all while surfing a tsunami of technological change.
Those who are able to do this will be the Millennial Samurai – who will lead their generation and future generations through the 21st Century.
Millennial Samurai will teach you how to surf that tsunami and dance with machines. It will help you to; see yourself and the world more clearly, guide you in your search for the truth, help you to distinguish fact from fiction, improve your ability to communicate, enhance your relationships, assist you in identifying your passions and encourage you to lead a more successful and more meaningful life.
Action is magic. Take action now, by reading Millennial Samurai and begin to make the most out of your one and only life.
Praise 'Millennial Samurai' by George J. Chanos
"Millennial Samurai is an everything book for everyone. The first half is a pleasant refresher of "the important stuff" with beautiful quotes from outstanding people and clear and concise text from Chanos to absorb and reflect on. The 2nd half will blow your mind, give you new tools/apps, and give you conversational fuel and advice to take action on to make life more fulfilling. This is the kind of book you wish every school had in the classroom for students to reflect on with each other and their teachers. I just became an Uncle recently and look forward to reading this to my nephew when he's of age. With the internet being so massive it's so nice to own something that has all the essentials of today all in one place."-Phil A., Amazon
"This book is a life-changer! It is filled with truths that will last forever. Destined to be a classic and a must for every human being on earth to read, absorb and put into action. This is Napoleon Hill's 17 Laws Of Success for millennials! An extraordinary piece of art. This is a masterpiece. Great work to you George!"- Extraordinarily You, Amazon
"I have finally found a book that the author is sympathetic with not only my age group but also that anyone who can relate to the way to success in the day and age of millennialism, and how to use what we know nowadays to be ahead and get far. I am astonished at the fast pages and quick read in each chapter since it made it easier for my attention to getting a grip on it. "-Tina Chau, Amazon
Enter the form below for your chance.
Website:  https://www.millennialsamurai.com/
Facebook: https://www.facebook.com/georgejchanos/
Twitter: https://twitter.com/georgejchanos
Instagram: https://www.instagram.com/georgejchanos/
Buy Millennial Samurai by George J Chanos
Giveaway Millennial Samurai by George J Chanos
This giveaway is for 3 winners choice of one print or gifted Kindle of the book. The print book is open to the U.S. only and ebook is available in the U.S. and Canada only. This giveaway ends February 22, 2020, midnight pacific time. Entries are accepted via Rafflecopter only.
Follow Millennial Samurai by George J Chanos Tour
Teddy Rose Book Reviews Plus Jan 8 Interview & Kick Off
Jonathan Pomegranate Radio Jan 13 Review
Lu Ann Rockin' Book Reviews Jan 14 Review & Guest Post
Becky What U Talking Bout Willis Jan 31 Review & Excerpt
Infantina Periodical Gazette Feb 21 Review
Disclosure: Some of the links in this post are 'affiliate links.' This means if you click on the link and purchase the item, I will receive an affiliate commission.
Becky
Newly middle-aged wife of 1, Mom of 3, Grandma of 2. A professional blogger who has lived in 3 places since losing her home to a house fire in October 2018 with her husband. Becky appreciates being self-employed which has allowed her to work from 'anywhere'. Life is better when you can laugh. As you can tell by her Facebook page where she keeps the humor memes going daily. Becky looks forward to the upcoming new year. It will be fun to see what 2020 holds.