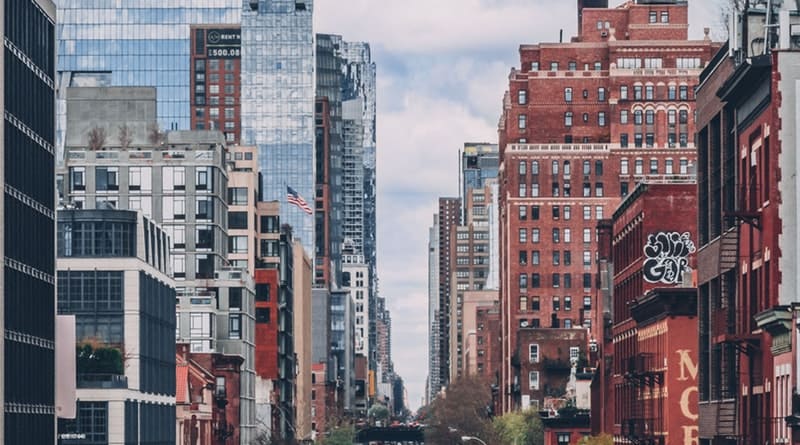 Becky
Wife, mother, grandma, blogger, all wrapped into one person, although…

Every year thousands of New Yorkers move to a new apartment or house. Since so many people rent these days, it is easy to tire of a place easily and move onto the next adventure. When you have amassed a ton of furniture and possessions, you may wonder how exactly you will move everything. This is why numerous people hire a moving company to handle the heavy lifting. New York has a ton of movers available, and you want to make sure you hire the best one for the job.
1. Reliable Services From Beginning to End
When you schedule a consultation with a moving company, you want to ask about all the services the business provides. You should be able to find a company that provides a pre-move survey that catalogs all of your belongings. From there, you should receive a solid quote, and the movers agree to store and pack everything into the truck. They should document everything from start to finish so that you know nothing was broken in transit.
2. Insurance
The moving company you hire absolutely needs to have insurance. Many New Yorkers mistakenly believe they already have moving insurance through their homeowner's policy. However, this coverage typically does not extend to property when it is in storage or transit. When the movers have insurance, you gain the peace of mind you will be reimbursed if they break anything in the process. Hopefully, that will not happen, but accidents can happen.
3. Trained Staff
During the consultation, you should also ask how long the movers have been in business. When they have only been around for one year, you have no idea if they have the training necessary to ensure nothing detrimental happens. You need to hire a business that has been around for a while. You want a business that has accumulated enough positive reviews to where you feel comfortable letting them handle your stuff.
4. Fair Prices
When it comes to moving, you do not want to skimp on the price. You may find a company that offers a ridiculously low price compared to the competition, but you need to be cautious. Generally, a low price results in low quality. You should get quotes from several different places to get an idea of what a standard price is. From there, you can consider all of the other qualities to find the best moving company in New York City.
5. A User-Friendly Website
Any company should be dedicated to having a simple, easy-to-use website. More people than ever before using the internet to find new companies to hire. If you find a website that is slow to load and confusing, then it shows the company does not care about its customers. Otherwise, it would have taken the time and money to develop something worthwhile. The website should also contain links to the company's social media pages, so you can learn more about the business.
Moving is already a stressful experience. You do not want to make things harder on yourself by hiring a subpar moving company. With a little research and work, you can find a business that is worthy of your time and money.
Becky
Wife, mother, grandma, blogger, all wrapped into one person, although it does not define her these are roles that are important to her. From empty nesters to living with our oldest and 2 grandchildren while our house is rebuilt after a house fire in 10/2018 my life is something new each day.