5 Reasons To Take Your Family For Counseling During A Divorce
Getting divorced is an intense and challenging time for any family; regardless of the reason for divorce, children are generally not emotionally equipped to understand. Getting help before the stress of divorce leaves your children mentally scared and confused can help them through their whole lives as avoiding counseling during a divorce can be detrimental to your children's mental wellbeing, seeking help from lawyers such as Skyview Law can be a lifeline in making sure that the process of divorce is smooth. And just as you would prioritize a divorce lawyer to settle the financial details, here's why you should also prioritize family therapy.
Avoid Anger And Stress Later In Life
It's a fact that divorce affects children the most. Still, it can also affect the parents and other close family members. The effort of seeking professional help will prevent stress that can turn into severe problems that can range from later drug and alcohol abuse to more overlooked issues such as children than grow into adults with trust issues in their relationships.
It's Not Your Children's Fault
When parents get divorced, it often leaves children, especially younger children, thinking it's their fault. It could be even more harmful if one parent says the wrong thing during the fragile situation. Leave it up to the counselor to resolve the issue and any difficult questions your children may have. They don't take sides, and your children won't feel like it's their fault with the help of a professional therapist.
You Will Possibly Find Other Issues Affecting Your Family
Going for family counseling can be scary for young children. However, there could be the possibility that your children and other family members will talk about other things bothering them or negatively affecting them. For example, maybe there might have been abuse that no one knew about or even more minor concerns such as the child feels the parent no longer loves them.
Settle Custody Battle Concerns
Counselors will assist in finding which parent will suit the needs of the children and because they work with the lawyers, it will be beneficial if one parent is abusive or has other issues like out-of-control drug use or alcohol abuse. In this case, you will need reports from a therapist stating the abusive parent's negative impact on the child or children in question.
See Also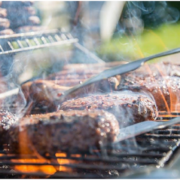 Confidence Boost For Your Family
Talking and getting help from professional counselors can be a huge confidence boost for everyone in your family as it will get the stress and all the issues that are affecting each family member off of their shoulders so that when the divorce is over with, each family member has peace no matter how bad the situation got. It will also allow each child to go through life knowing that they are cared for, and the divorce was not their fault.
The best option for anyone in a dramatic event such as a divorce is to seek professional help. The need for counseling is often misunderstood, but counseling can help you and your family through any event and get you back on track with life.