The 5 Things You Must Do When You Rent Your First Apartment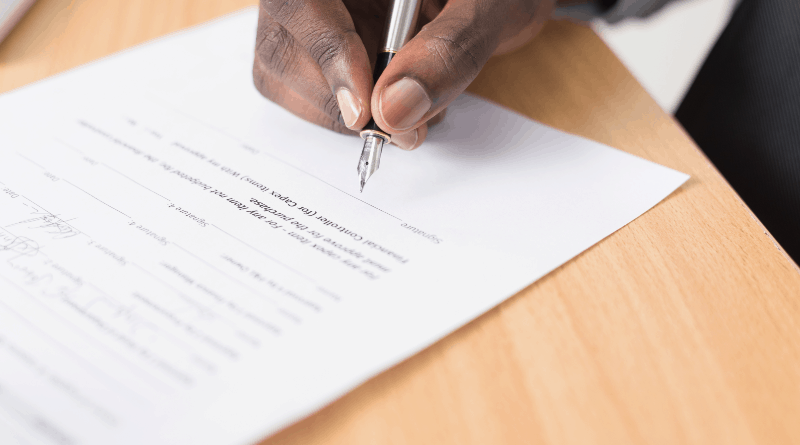 Becky
Newly middle-aged wife of 1, Mom of 3, Grandma of…
Deciding to live in an apartment is exciting. Not only do you get to experience sweet independence (especially if you've been living under Mom and Dad's roof), but you get to enjoy a flexible lifestyle!
There are a lot of benefits to leasing an apartment, from not having to deal with the maintenance to having a nice, big pool and jacuzzi to relax in and enjoy.
Still, before you cue the party playlist in your new digs, you need to know the following five things.
Push the pause button and check out these tips on what every first-time renter should know.
Make a good impression
First of all, the rental market can get competitive so to make a good impression you should bring all the appropriate paperwork with you.
If you don't have a rental history or credit, start with these four steps:
Have at least one checking and savings account

Have contact information for one or more work reference

Bring a working stub that shows your salary and employer's information

If they ask for a bank statement, it should reveal that you have at least three months worth of rent saved up
Furthermore, if you plan on having a co-signer bring them along.
Assuming you like the apartment and they accept your application, the co-signer should also be prepared to sign paperwork.
In addition to a work reference, have the contact information for a few other references who can attest to your character. Teachers, friends, and mentors are all examples of people who can provide you with a reference letter.
The company you rent with use this information to see if you're a good fit for the apartment complex. They will also run a background and credit check.
Make sure it's a good fit
If you've found a property you're in love with, that's fantastic news! Be that as it may, you should still check out all of the floor plans and rooms they have available before making your final pick.
For example, even though you'd like to go with one bedroom, they might be having a killer deal on a two bedroom apartment.
If you can swing it, a two bedroom apartment might be in your wheelhouse.
Also, you may think an upstairs apartment sounds good now but wait until you have to climb up several staircases without an elevator. You might change your mind!
Another matter to think on is what your ideal apartment layout is.
If the company offers a variety of layouts make sure you tour each model room at least once or twice before you decide on which one you like the best.
When you tour each model apartment ask yourself:
Will my furniture fit?

Is there enough closet space?

Will my pet have enough room to roam around or is a larger apartment better?

Do I like the views in one unit more than another?

Can I afford it?

Do I plan to live in the area for the length of the lease?
Another thing you should do is check the measurements of the rooms to see if your furniture will fit.
Don't overlook small details that could really bug you after you've already signed a lease.
Communicate with roommates
If you plan to live with roommates, it goes without saying that everyone must sign the lease.
If one of your roommates does not want to sign the lease, pick a different roommate.
It's imperative to have everyone sign the lease.
Here's why:
A person that doesn't sign the lease isn't liable for owed rent. If that person moves out without paying rent, you will be the one stuck having to pay their share.
Deciding on a roommate shouldn't be taken lightly.
Many students believe it'll be easy to live with their BFF. However, you may learn some unpleasant things about them, later on. Perhaps they are irresponsible or don't share the same lifestyle habits you have. Making a wise roommate pick now will save you a lot of grief later.
Hopefully, your roommate shows some early warning signs so that you'll know to select a different person before you sign the lease.
Moving plan
If you do end up getting accepted to move into the apartment of your dreams, you should already have a moving plan set in place.
For starters, moving is going to take a lot of work, and you shouldn't have to move into the apartment on your own.
Tell your friends and family members ahead of time that you're looking for a new place to live and keep them updated when you decide on your new apartment.
If they have time available, give them ample notice of the move-in date so they can clear some time from their schedule to help you.
See Also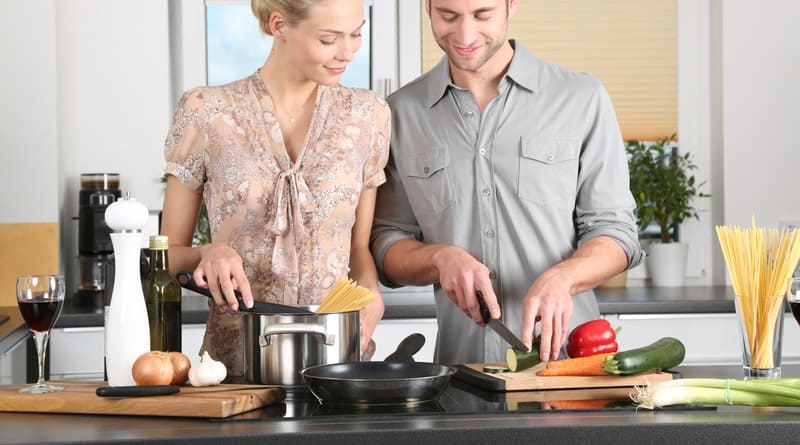 If you're a student, you may want to "bribe" your friends with a pizza party after they help you get set up in your new place.
Depending on when you move — let's say it's in the middle of a semester — friends may not be able to help you move.
If that's the case, you may be better off going with a moving company.
Some companies are expensive but ask around to see if you can find one within your price range.
A moving company will likely do a better job of moving your belongings than inexperienced friends.
Professional movers know how to handle things and are less likely to break things.
Arrange for utilities
Good news! Your apartment application got accepted, and you have a moving plan in place.
Now what?
There are still a few more details (i.e., utilities) you need to set up:
Gas and electric

Cable television

Internet service

Telephone service
Some utility suppliers may require a refundable deposit. It depends on your credit.
The good news is that setting utilities up under your name, paying the deposit, and making timely payments help build credit.
The beauty of renting an apartment is that you get to enjoy a worry-free lifestyle. Lounge at the pool, sit on the green grass and grill some chicken on the barbie. You can relax knowing the residential company will take care of the maintenance — raking the leaves, mowing the lawn, and keeping your apartment up to snuff. Settle into your new apartment and enjoy the many benefits it'll bring you now and in the future!
Author Bio:
Novel Rio is a brand-new, mid-century inspired located in downtown Tempe just steps away from restaurants, shopping, museums, and cultural events. Explore to life by grabbing a kayak from the on-site gear room, or grill by the pool with your friends. You will have everything you need right at your fingertips. All you have to do is seize the day!
Becky
Newly middle-aged wife of 1, Mom of 3, Grandma of 2. A professional blogger who has lived in 3 places since losing her home to a house fire in October 2018 with her husband. Becky appreciates being self-employed which has allowed her to work from 'anywhere'. Life is better when you can laugh. As you can tell by her Facebook page where she keeps the humor memes going daily. Becky looks forward to the upcoming new year. It will be fun to see what 2020 holds.