5 Ways To Make Your 2019 Prom Memorable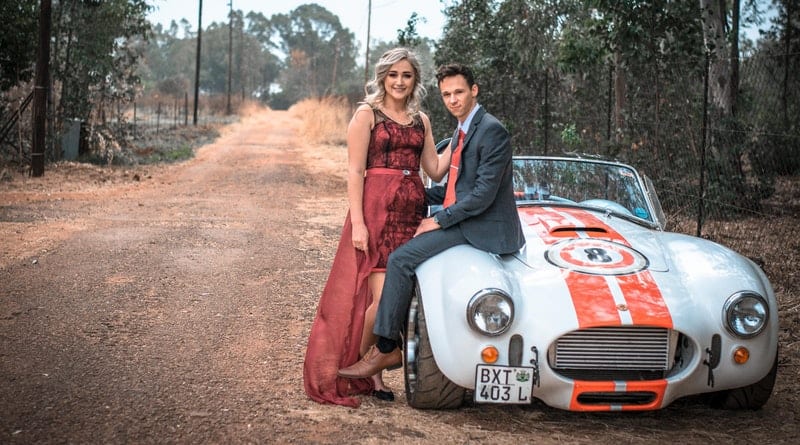 Becky
Newly middle-aged wife of 1, Mom of 3, Grandma of…
Prom night is something which is very special for some people and the build-up to this event can be very exciting. However, prom nights aren't always as magical as some people expect them to be and you might find that you end up forgetting most of the details about your night in a few years' time. This is why, we have put together some tips on how you can make your 2019 prom memorable – or make it memorable for your children. Keep reading to find out some of our great ideas.
Dress The Part
If you want to make your 2019 prom memorable then you are going to need to make sure that you are dressing the part. This is probably your first prom and so you'll want to find the perfect dress that will make you shine on your big night. Using the same outfit that you wore for other school dances or homecoming won't make this night memorable – you need to find something new and sparkly. One of the best ways to dress the part this year is to purchase one of the stunning JVN prom dresses which are inspired by the most famous red-carpet gowns. These stunning dresses will make this a night to remember and you will look great!
Get Glam
Of course, the dress is not the only thing you need to think about because this night needs to be ultra-glam. Think about how you are going to wear your hair and how you will do your make up. some people like to visit a hairdresser and makeup artist who can create the ultimate glamorous look that will make this night great. Think sparkles and remember to ask for a trial before the big night if you want to make sure that everything goes smoothly. The more glam the better so make sure to try this out to make your 2019 prom something to remember.
Go In Style
If you want this night to stand out for many years to come, then you need to think about how you are going to get to prom. If you and your date are going as a couple, then you could always hire a limo for the night to get you to prom and show up in style. Or, if you're going with a group of friends, you could organize for a party bus or larger limo find to take you there. Your parents might want to take you there but driving in an old pickup truck isn't going to help you achieve the desired effect. Take some time to plan out your transport and make sure that it is within budget. Then, you can arrive in style and remember this night forever.
Take Videos
Prom photographs are something which many people look back on, but many don't remember exactly what they did once those staged photos were taken. This is why you need to think about bringing a camera with you to take some videos that you can capture the memories with. If you fancy yourself as a bit of a director, then you could even turn it into a movie after that you share with all of your classmates. It is important, however, that you don't spend the whole night trying to capture the memories instead of making them. Take a few videos, find a good balance and you'll be able to look back on the videos for many years.
Plan After Prom
Our final tip for those who want to make prom night 2019 into a memorable night is to plan an after prom. You might be too young to go to a club or have any sort of alcohol, but you can still spend some time with your friends and have some fun. Think about holding a sleepover with your friends and you can sit and chat about the fun you had together. Get creative with after prom but make sure to get permission from any adults beforehand. If your school already hosts after-prom then ask if you can help organise it to make sure that truly is something special.
Final Verdict
Turning your prom into something that you'll remember for a long time is not as hard as you think. Consider how you are going to dress the part and how glam you want this night to be. This is your night to stand out so think big and you will love how it goes. You should also think about how you will capture the memories through video and try to plan an after prom that no one will forget. Follow all of the advice that we have given you and you should be able to have a really special night that you look back on for years to come.
Becky
Newly middle-aged wife of 1, Mom of 3, Grandma of 2. A professional blogger who has lived in 3 places since losing her home to a house fire in October 2018 with her husband. Becky appreciates being self-employed which has allowed her to work from 'anywhere'. Life is better when you can laugh. As you can tell by her Facebook page where she keeps the humor memes going daily. Becky looks forward to the upcoming new year. It will be fun to see what 2020 holds.