Personalize Your Pack: 8 Unique Travel Accessories You Must Have for Your Next Trip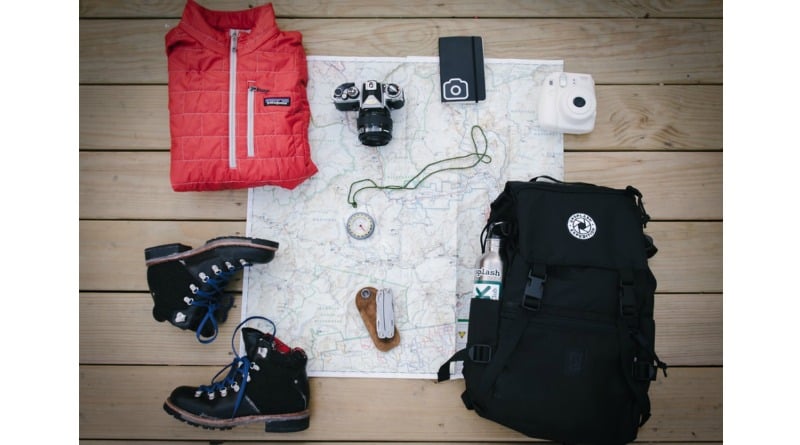 Becky
Newly middle-aged wife of 1, Mom of 3, Grandma of…
Did you know that in 2016 the average days of vacation used was 16.8 days?
With so little days out of the year, it's no surprise that people want to make the most out of their vacations and have fun.
From personalized scuba tags to compact phone chargers, travel accessories make your trip better.
Here are 8 unique travel accessories you need on your trip.
Personalize Your Pack: 8 Unique Travel Accessories For Your Next Trip
Before arriving at your destination and posting fabulous selfies on Instagram and all over social media a packing list will come in handy. Since most people are not traveling enough it's important to make the best of your getaway. If you're looking for unique travel accessories you're going to love the list below.
1. Scrubba Wash Bag
This is also known as a portable washing machine. This bag gives you the ability to travel lighter and save you time, money, and water. Since this bag can be super useful it is an ultimate trip essential.
The scrubba wash bag weighs less than 142g making it super light for your flight or road trip. This wash bag is a modern take on the old fashion washboard concept. It's a lot more hygienic than using a dirty hotel sink.
There have been over 100,000 travelers, campers, hikers, and backpackers that have experienced the quality wash from their scrubba accessory.
Benefits of the Scrubba include:
Wash clothes from anywhere
Effectively clean your clothes
Pack fewer clothes and travel lighter
Have a machine quality wash in 6 easy steps
Save money on laundry while traveling
2. Olloclip
This travel accessory will give you a photography experience that matches the standard of a DSLR. It doesn't take much room because it clips at the top of your phone and it's ready to go.
Benefits of Olloclips include:
Ability to swap with other olloclip lenses
Clip expands to work with screen protectors
Works with all camera apps
Delivers premium image quality with its multi-element coated glass optics
3. Flux Charger
The last thing you want during your travels or your phone dying right when you arrive at your destination or while you are out exploring your surroundings. This charger will make sure your phone is always ready to take pictures and videos without the hassle of stopping to plug your phone to a wall.
This charger is slimmer than a smartphone and extra light. Another perk is that has built-in iPhone and Android chargers making it one less thing to worry about during vacation. You aren't limited to just charging your phone which is great.
You can charge iPads, headphones, GoPro, cameras whatever you need.
4. Shacke Packing Cubes
You would probably agree that one of the toughest things to do when packing is fitting everything you want into your luggage. If you are dealing with this nightmare shacke packing cubes are your answer. They give you the ability to pack neatly and tightly.
They make it easier to pack and unpack while keeping your clothes more wrinkle-free and not get crushed during your travels. They are very well made with water-resistant nylon material made to withstand travel wear and tear.
5. Tags
Having a tag on your belongings will help avoid losing what belongs to you during your travels. Nowadays there are so many tag options you have everything from luggage tags to scuba tags offering something for everyone. This collection will help you choose what's best for you and your travel needs.
6. Noise-Masking Sleepbuds
When traveling it sometimes can be difficult to sleep in a place that's not familiar that's where this accessory comes in handy. These Bose sleepbuds look like tiny headphones but they are strictly designed for sleep. They don't stream music instead they have pre-loaded soothing masking sounds to cover up unwanted noises making it easier to fall asleep.
A few benefits of these include:
Truly wireless
Comfortable
Charging case
Pre-loaded sounds
Wake up alarm option
Rechargeable batteries
7. BirkSun Solar Backpack
BirkSun makes backpacks that are perfect for traveling because they have a built-in lithium battery that outputs power the same as a wall does (2.4 amps). The battery can be recharged with direct sunlight. If there isn't enough sunlight you have the option of plugging into any wall outlet.
A couple of benefits this backpack offers are:
Charges phones as fast as the wall
Creates power from the sun
Waterproof solar panel
Up to 2 full phone charges with its built-in lithium battery
Low carbon footprint
8. Skyroam Solis
Last but not least on our list is an accessory that most of us would've never imagined needing just two decades ago. This is a pay-as-you-go hotspot to make sure you're connected while you travel. They cover more than 130 countries so if you're traveling internationally you can still use it.
Once you activate it you have access to unlimited data for up to five devices for only $9 per day.
Several benefits this travel accessory offers include:
Unlimited 4G LTE fast data
Doubles as a power bank to charge your devices
Battery life lasts 16+ hours
Pay only for the days you use
No overage charges
SIM card free
Option to rent hotspot instead of purchasing
Ready to Enjoy Your Next Vacation?
With so many unique travel accessories available make sure to choose the ones that you know will make your trip that much better. You deserve to have a great getaway and fun accessories to spice up your travels.
Traveling is such a great way to see more and recharge our batteries. Check out our travel section for more getaway tips and ideas.
Becky
Newly middle-aged wife of 1, Mom of 3, Grandma of 2. A professional blogger who has lived in 3 places since losing her home to a house fire in October 2018 with her husband. Becky appreciates being self-employed which has allowed her to work from 'anywhere'. Life is better when you can laugh. As you can tell by her Facebook page where she keeps the humor memes going daily. Becky looks forward to the upcoming new year. It will be fun to see what 2020 holds.