Like a Movie Star: The Best Celebrity Style Fashion and Accessories to Copy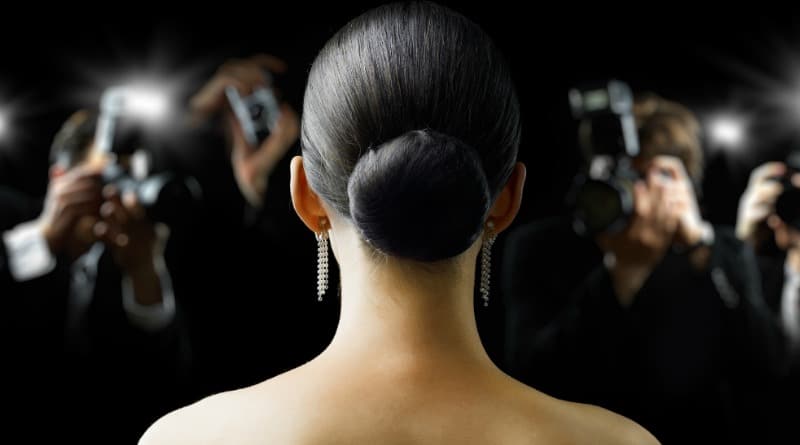 Becky
Newly middle-aged wife of 1, Mom of 3, Grandma of…
Celebrity style runs the gamut from outrageous examples of haute couture to baggy sweats when they are caught by paparazzi on the way to the gym. We love knowing they are just like us, but sometimes their outfits may seem a little outside of our budget and comfort range.
Even though they often have professional stylists and designers who help them put together outfits for events and awards shows, some celebrities exude a natural sense of style that seems to come from their own personalities. Look to your favorite movie stars and singers to give you fashion inspiration, and you will be surprised at how many looks you can emulate without being on a star's salary!
1. Blake Lively
This beautiful actress looks like she can do it all. She stars in TV shows and movies have a vibrant social media presence and seem to be handling marriage and motherhood just fine. Somehow Blake always turns heads with her inspired fashion choices.
Sure, she has an enviable body that can wear just about anything, but she chooses bright colors and classic styles that appear both timeless and unique.
2. Nancy Pelosi
No one can ignore the Speaker of the House's enviable fashion sense. Nancy Pelosi has brought power dressing to a whole new level with her famous Max Mara coat and her stiletto heels by designers like Jimmy Choo. She is even famous for having spoken before the House for eight hours in a pair of four-inch-tall heels.
Nancy is a grandmother but she also has had a long and impressive career.  She always looks polished and put together with understated makeup and a neat coif. She is proof that anyone of any age can rock their fashion choices with pizzazz!
3. Rhianna
Rhianna's style choices reflect her confidence in her beliefs and her status as one of pop music's biggest stars. Whether she is gliding up the steps of the Met's annual fashion ball or hanging out at a reggae concert in a ripped T-shirt and jeans, she is unmistakable and obviously super comfortable in her skin.
Rhianna's own line of lingerie demonstrates her body-positivity for women of all shapes and sizes!
4.Chrissy Teigen
Chrissy Teigen is beloved to many because she refuses to change her own cheerful, down-to-earth outlook no matter what the haters say. She has not been shy about displaying herself breastfeeding or struggling with post-baby weight.
She always looks beautiful, whether she is in a sari on vacation or in a sequin gown at an awards show with her husband.  She is a style icon to imitate because she gleefully accepts who she is and inspires others to do so too.
5. Sarah Jessica Parker
Ever since starring in "Sex and the City" where her character Carrie Bradshaw preferred designer shoes to just about anything, Sarah Jessica Parker has established herself as a celebrity style setter. She even has her own line of shoes now!
Never afraid to wear unusual outfits or support new designers,  Sarah has been photographed in dramatic hats, see-through blouses and outrageous trains. If you are looking for inspiration from a brave fashion warrior, check out SJP.
6. Victoria Beckham
Victoria Beckham, formerly known as Posh Spice, always looks glamorous, and yet she sticks with a lot of simple wardrobe basics. She accessorizes with restraint and taste, with beautifully made handbags and subtle jewelry.
Victoria always seems to have a great pair of sunglasses handy, no matter what time of day it is or the weather outside. They only add to her overall allure and mysteriousness. Try a pair of shades yourself to spice up your look!
7. Lady Gaga
No one can accuse Lady Gaga of hiding her light under a bushel! She has always been an outlier in the areas of fashion: remember her infamous meat dress?
Lately, Gaga has metamorphosized into a serious actress and artist, and her fashion choices reflect this new authority. However, she rarely plays it safe.
Gaga often experiment with exciting hues in hair color, like blues, pink and silver. Changing your hair color allows you to explore different persona and present a different face to the world.
8. Amal Clooney
Amal Clooney seems busy enough as an international human rights lawyer and the mother of twins with always fashionable Goerge Clooney. We should focus on all of the good she does in the world, but it is hard not to also notice how amazing she looks while doing good.
Amal loves designer clothes and accessories like handbags and shoes. She appears to live at least part of the time in Italy, so she probably has her pick of some of these gorgeous pieces of leather workmanship.
You too can pick out fashionable leather handbags to compliment your work and play clothes,  just like Amal. These bags look great at a fraction of the price of items by designers like Louis Vuitton or Versace.
9. Tracee Ellis Ross
She makes us laugh out loud on "blackish," but Tracee Ellis Ross has become a fashion trendsetter as well. Another example of a famous woman not afraid to show the world who she is, Tracee lives out loud and proud.
Tracee often wears her hair in a natural curly state. She also opts for politically-tinged themes that showcase her devotion to particular causes. Fashion is more than just clothes; it is a state of mind. Maybe Tracee learned this from her very fashionable mom,  Miss Diana Ross!
10. Kristen Stewart
The star of the "Twilight" movies may model for Chanel but she appears to prefer an understated look in her "real life." Kristen opts for a makeup-free, androgynous look with jeans and Converse sneakers or a man-tailored suit.
Take a cue from Kristen and select gender-neutral clothes if that is a style in which you feel more comfortable.
Celebrity Style: You Don't Have to Be Famous to Have It
Take some fashion tips from your favorite celebrities and see how you too can show the world your true colors. Whether it is casual or colorful, fancy or funky,  find clothes that you feel comfortable in. You will surely be a star in your own right!
Use celebrity style as a springboard towards finding your own unique look.
For more tips on making the most of your life, check out our site for fun articles and great giveaways!
Becky
Newly middle-aged wife of 1, Mom of 3, Grandma of 2. A professional blogger who has lived in 3 places since losing her home to a house fire in October 2018 with her husband. Becky appreciates being self-employed which has allowed her to work from 'anywhere'. Life is better when you can laugh. As you can tell by her Facebook page where she keeps the humor memes going daily. Becky looks forward to the upcoming new year. It will be fun to see what 2020 holds.