7 Reasons Why It's Never Too Late to Change Your Career Path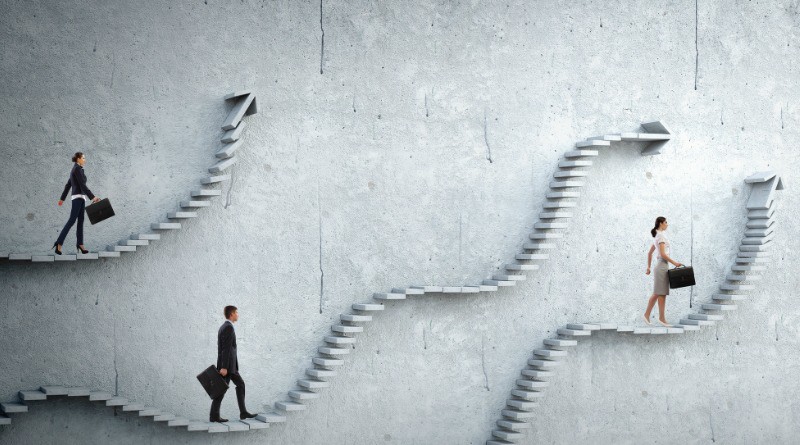 Becky
Newly middle-aged wife of 1, Mom of 3, Grandma of…
We have all been there—you endured several years of college to start working in a field you hated.
Maybe you have other passions but decided to go for a more profitable career path. Or maybe your family and friends talked you into a career you now hate.
Either way, you're probably in serious need of a change. But entering a new career path is daunting. You have to start all over and may even need to go back to school.
It's normal to debate over a new career and wonder if it's even worth it.
In reality—it totally is! Here are 7 reasons to change your career.
1. Think of it as a Challenge
If life was easy, life wouldn't be fun. Rather than groan at the thought of going back to school or accepting an internship, think of this experience as a challenge.
One of the benefits of a fulfilling career is you're constantly challenged.
This is to improve your skills and move higher up in your career. If you've been years in the rat race, doing the same mundane tasks, then it's time to find a career that will constantly keep you on your feet.
2. You'll Gain More Knowledge and Expand Your Skillset
Have you looked at a modern job application recently? Today, companies want to hire the jack-of-all-trades. They want to see what skills you have and how your versatility will be a good match.
If you're scared you won't know anything about the position, think again. Maybe your new employer will see your past experience as beneficial.
Just because you don't have previous job experience in your new career path doesn't mean you don't have skills or knowledge. What if this new career was a former hobby of yours? You likely have plenty of knowledge and skills already.
Everyone is new at their first job. While you may not be the most experienced person in the office now, your skillset will grow tremendously. By next year, you may be the most talented person on the team.
3. You'll Be Happier
There's one main reason why you're leaving your former career—you were unhappy. And you're not the only unsatisfied worker. 52.3% of Americans are unhappy at their job.
There are some serious drawbacks of unhappiness in the workplace. Your mental health will suffer. Since you're likely spending 40 hours a week at the same place, this added suffering will result in more depression and even anxiety.
Your physical health could also decline. You'll be less inclined to exercise, eat healthy, and the bad mental state will only contribute to your declining physical health.
Your career may affect other areas of your life. This includes your relationship.
And overall, the wrong career will kill your motivation and you'll lose confidence in yourself.
When you start working at a job you love, you'll notice a significant improvement in life. You'll feel better about your work and of yourself as a whole. You'll feel healthier. This happiness will expand to every aspect of your life.
4. You Could Earn More Money
While money doesn't equal happiness, it does help in a society where the cost of living is increasing. If you're not making enough in your current industry, learning a new skill helps.
Research the most profitable jobs right now. See what skills the job requires and learn how you can become the candidate these companies are looking for. For instance, the average CPA salary in the US is $62,410, which makes it a good career choice.
For example, pharmacy technicians are in serious demand right now. The Ultimate Medical Academy states pharmacy technicians make over $30,000 a year.
Always remember—your happiness is worth more than every dollar.
You may even be in an industry that doesn't pay as much as you were making. You may even have to put up with some low paying and entry-level jobs before you can earn as much as you did before.
5. You'll Have More Opportunities
Have you ever worked at a job where you put in all of your effort and hard work, yet never received a promotion and barely got a raise? If so, it's time for a career change.
See Also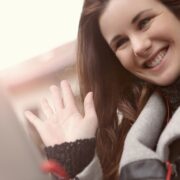 Starting over may be difficult. But know you'll have more future opportunities for growth.
As mentioned previously, you already have a strong skill set and a decent amount of work experience. By grinding in your new career early on, you're showing your superiors how much this new career means to you.
When finding a new career path, research industries that are constantly growing.
Research not only the entry-level positions but also some of the higher-up positions. When you interview with a company, state your career goals and how you want to advance in the company.
If a new position opens up, you're the first they will consider.
6. Your Current Career Is Failing
Did you know 70% of businesses will fail after 10 years? It's likely the job you have now won't be around for much longer.
If you suspect your company is failing or are hearing about layoffs, it's time to work toward the career you want.
What if your company is doing well? Keep in mind, we are in a changing industry.
Because of the digital world, print is practically obsolete and many thriving jobs are now extinct because of the internet. If you suspect your job will fail at the changing landscapes, it's a good excuse to start your new career.
7. You'll Have a Sense of Purpose
When working a 9-to-5, it's easy to feel like you don't have a purpose. A successful career change will put you in more control of your career, resulting in a renowned sense of purpose.
Is a New Career Path Not for You?
Is a new career path not enough? Do you want to become rich?
If you're playing the lottery, click here and know what to do if you become an overnight billionaire!
Becky
Newly middle-aged wife of 1, Mom of 3, Grandma of 2. A professional blogger who has lived in 3 places since losing her home to a house fire in October 2018 with her husband. Becky appreciates being self-employed which has allowed her to work from 'anywhere'. Life is better when you can laugh. As you can tell by her Facebook page where she keeps the humor memes going daily. Becky looks forward to the upcoming new year. It will be fun to see what 2020 holds.