6 Expectations of Students Regarding Their Accommodation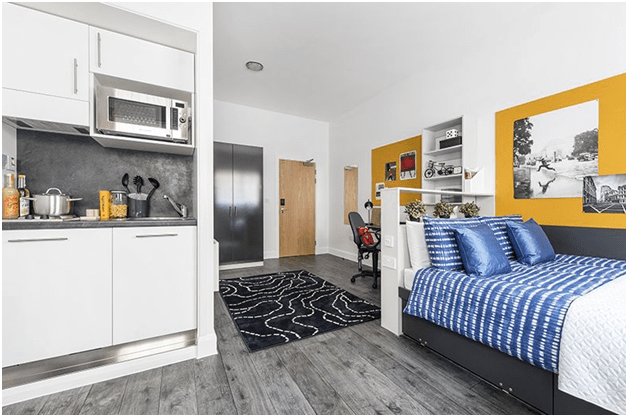 Becky
Newly middle-aged wife of 1, Mom of 3, Grandma of…
When it comes to student accommodation, expectations are never really low. This is even more so due to the enormous increase in tuition fees. Students will not risk having anything less than a well-rounded and unforgettable experience; after all, they are paying a lot for this experience. The importance of studying at some of Australia's most prestigious universities must be in balance with having somewhere equally prestigious to stay while you do it.
Let's look at the six most common and essential demands students make regarding their accommodation.
High-speed Internet Connection
Australian students spend more time online than average. This makes the internet not a luxury, but a necessity for university students. Most importantly, it needs to be fast. Most landlords and rental companies see the importance of pre-installing internet connection within their student-friendly accommodation. Unfortunately, it is all too slow.
If the accommodation's internet is not fast enough to keep up with streaming movies, playing games, listening to music all at once, then it's no good for any student.
Top-Notch and Central Location
Location is the crux of everything with student accommodation. In most cases, Australian university students tend to rent or live off-campus. Savills Australian Student Accommodation Report (2018) finds that 91% of students rent privately or live at a hostel. This means that many students will want to find the right place to stay. Online rentals such as Iglu have some of the most centrally located and student-friendly budget accommodation for university students in some of Australia's biggest cities.
As well as being comfortably and centrally located with regards to universities, students would enjoy being at the heart of jam-packed action. University students will most likely lookout for local nightclubs or efficient transportation links to local stores and amenities. Just as much as students care about what is inside their accommodation, they also care about what is outside.
All-Inclusive Utility Bills
Top Australian cities, including Sydney and Melbourne, are found to have their costs of living averaging around $4000 per year. Furthermore, busy university students do not have the time to worry about bills each month. What is more is that if their statements are all-inclusive, they also have a capping.
Thus, students will appreciate if they know precisely what are they paying for and home much they need to pay. They also should not be made to worry about unexpected hikes in payments.
Having a Private Bathroom
One can ask any student who attends a university, and they will most likely stress how important it is to have your bathroom. All students want the comfort of their own private space to get ready. A private bathroom is, therefore, a must in a student-friendly accommodation.
The Comfort of a Double Bed
The days when regular single beds used to be adequate are long gone. Now, students want the comfort of having their own space while they sleep. A double bed is like a multi-purpose tool for several university students. It can be a study area, a movie-marathon space or the comfiest gossip unit for friends when they come over.
Prime Entertainment: Common Areas and TV
All university students will tell you that they are always in dire need of entertainment, all day and every day. Who doesn't want to come home to comfortable couches, mini cinemas, games rooms, mingling spaces, and a high-quality TV? Many students value that little bit of excitement more than their everyday socialising.
We hope this article has been a helpful guide o what a student expects from student accommodation. Happy hunting!
Becky
Newly middle-aged wife of 1, Mom of 3, Grandma of 2. A professional blogger who has lived in 3 places since losing her home to a house fire in October 2018 with her husband. Becky appreciates being self-employed which has allowed her to work from 'anywhere'. Life is better when you can laugh. As you can tell by her Facebook page where she keeps the humor memes going daily. Becky looks forward to the upcoming new year. It will be fun to see what 2020 holds.