6 Ideas to Style Your Kitchen Countertop
Gregory
Gregory is a website manager who loves reading books, learning…
It can be challenging to choose the right countertop for your kitchen. You need to spend some time thinking and seeing before you make a choice as it is an expensive area in a kitchen. It's important to look beyond both popularity and affordability when it comes to selecting a surface that's best for your kitchen counter.
Other than the surface materials, there are a few more things that you need to give attention to while styling your kitchen countertop. Here are six ideas to style your kitchen countertop –
1. Materials
The first thing you must pay attention to in styling your countertop is material. If the materials of your countertop go wrong, then everything will look flat in the kitchen. Marble may be everyone's first choice, but there are so many gorgeous options to choose from. Like – zinc, concrete, and even raw wood. Granite can be a great choice because of its neutral compositions, exquisite looks, and designs that cannot be replaced.
2. Integrated Sink
If you purchase an integrated sink made from the same materials as your countertop, this will finish your project nicely and make it more efficient.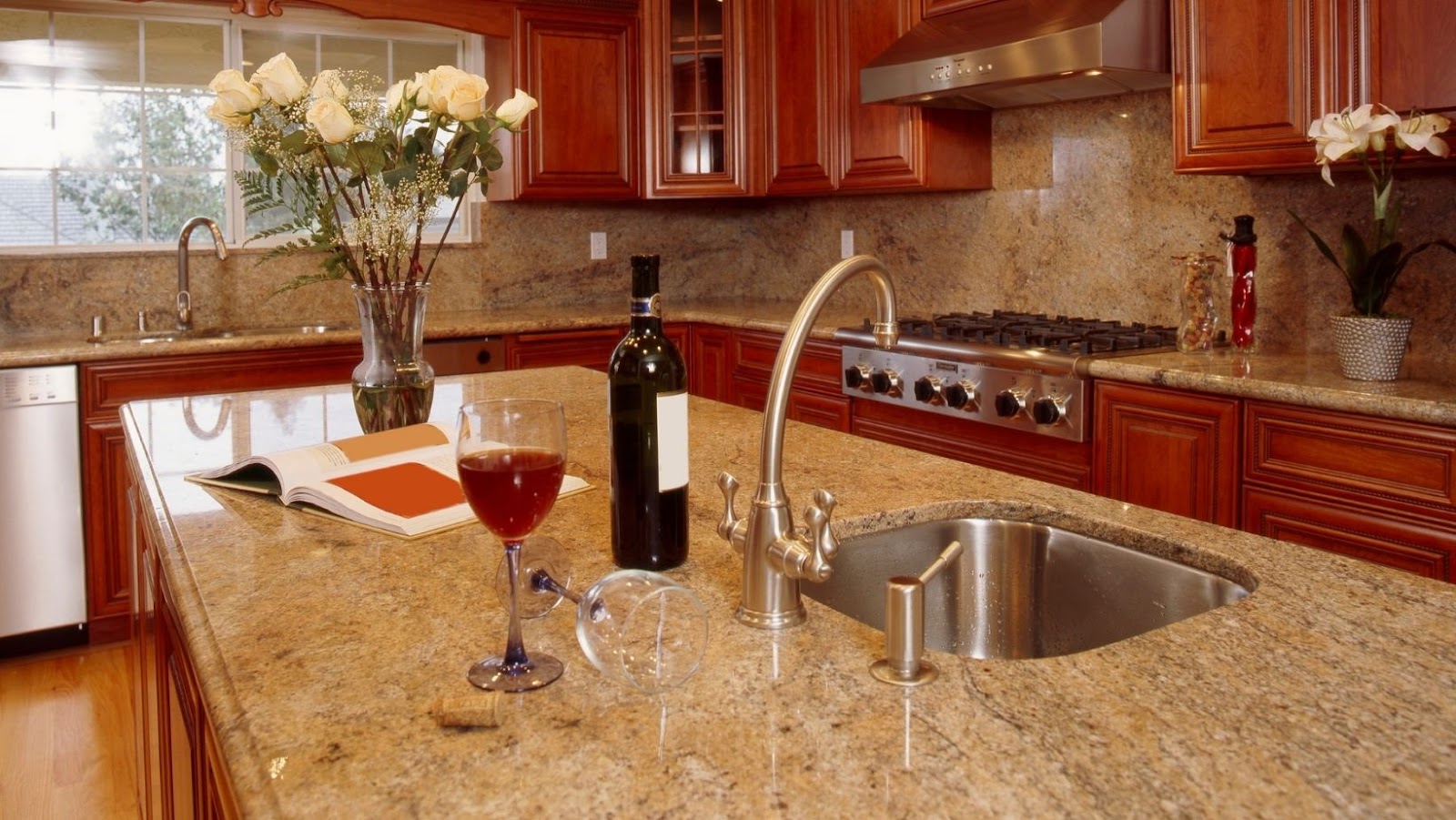 These are available in a variety of materials like marble, granite, and quartz or stainless steel, solid surface, and concrete. You can customize integrated sinks according to their size, depth, shape and details you like! They will look perfect in your kitchen. You can sweep the crumbs away and clean up the kitchen quickly with these sinks!
3. Water Tap
A water tap is very important for any kitchen, but for a stylish countertop, it needs to be a high-quality brass tap with a beautiful finish. For a stylish countertop, you can choose the color of the tap from matte black, gunmetal grey, antique brushed gold, and antique brushed copper. Any of the colors will give a chick finish to your countertop. Top brands like Verana have all the colors available in the markets. Most importantly, do not compromise on the quality of the tap.
4. Cutting Boards
One way of decorating your kitchen is using a cutting board as a piece of decoration. You can use different types & shapes, like wood and marble, and lean them up against the wall by the backsplash. Make sure the cutting board will add value to the style of the countertop.
5. Coffee Station
Another way to bring smart style to your kitchen would be by creating a coffee station on your kitchen counter. Putting everything in one spot can help you do the job more efficiently. For example, ground coffee, mugs and a coffee maker are items that will be needed to make the perfect cup of coffee.
If you also like tea, you may need some teaspoons and additional supplies as well. Having a coffee station on your countertop will surely bring some class into the kitchen.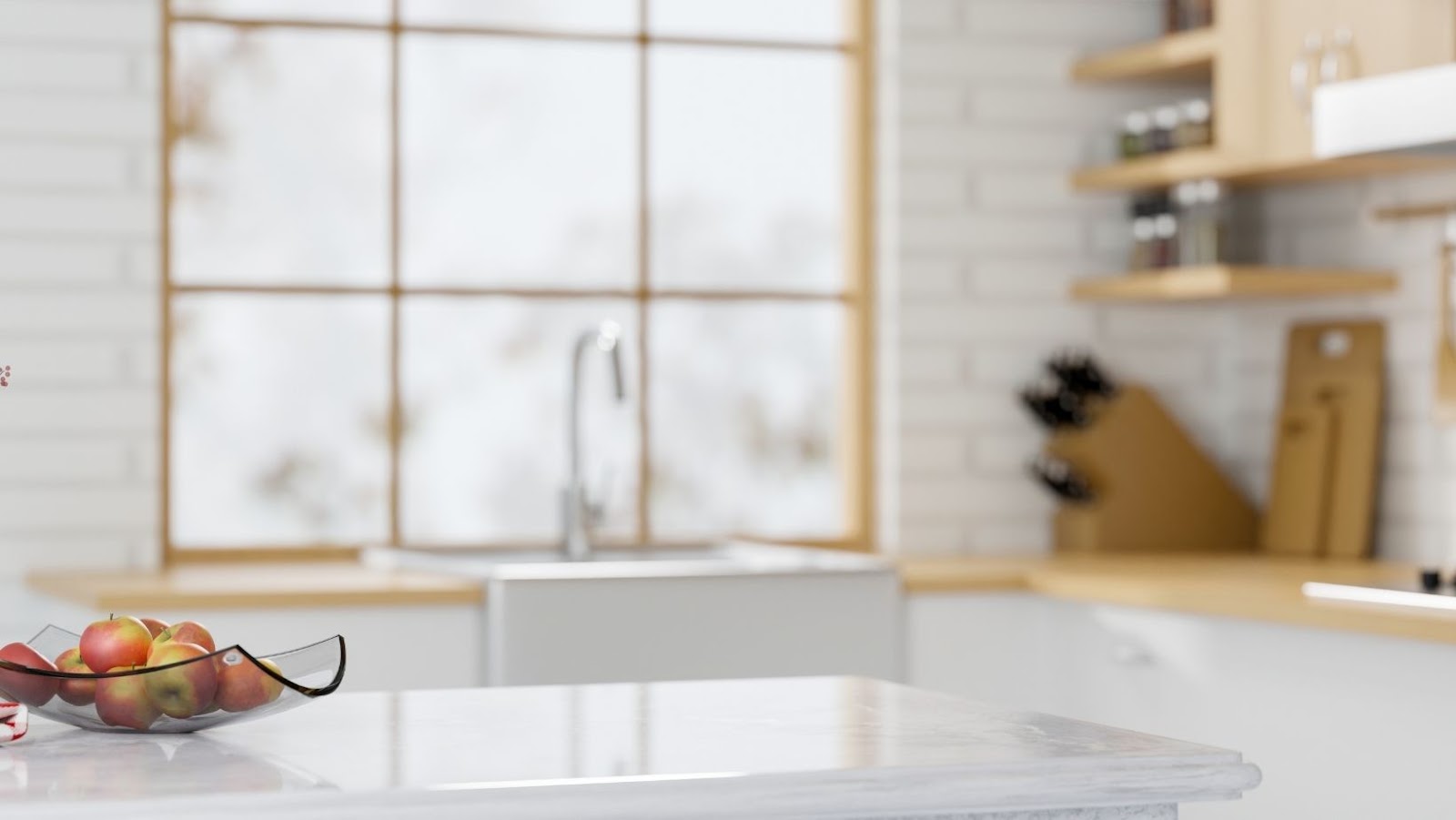 6. Stylish Appliances
You should choose an appliance that looks stylish which you won't be embarrassed to leave out on the counter. For example a bright kitchenaid mixer or a retro-inspired toaster. These little things are very important for the look of a kitchen.
Gregory
Gregory is a website manager who loves reading books, learning languages and traveling. He's always been fascinated by different cultures, and has spent years studying different languages in order to be able to communicate with people from all over the world. When he's not working or traveling, he enjoys relaxing at home with a good book.