6 Kinds of Japanese Comfort Food for the Winter Season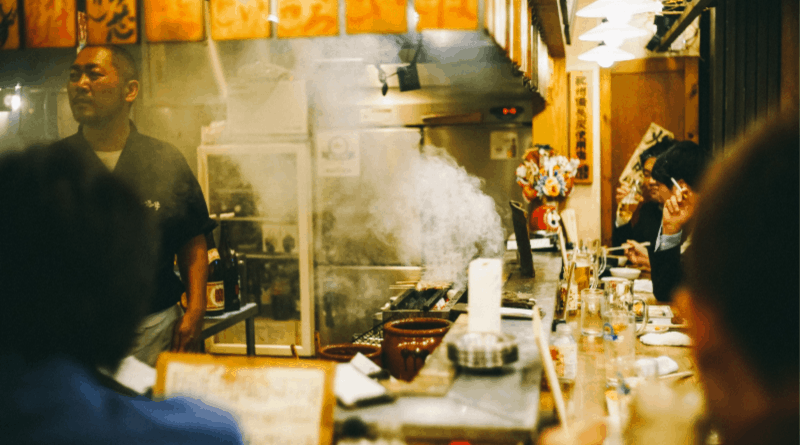 Becky
Newly middle-aged wife of 1, Mom of 3, Grandma of…
The winter months may mean miles and miles of a snowy wonderland, but it also means that the frigid temperatures are here. Winter in Japan is not only cold; it is also dry, which means that, even if you are freezing, you can be dehydrated from breathing dry winter air. Getting cold during these times of the month is something you should avoid because it can get very miserable.
Fortunately, there are ways you can keep yourself warm. One is to bundle yourself up until you're warm and toasty inside layers and layers of jackets and outerwear. Another is to eat delicious, hearty, and comforting food that will take the chill away. Here are some examples of Japanese comfort food you need to try during winter.
Hot Pot Nabe
Like most countries with winter seasons, Japan also has a traditional hot pot dish, called nabe. It is a classic comfort food that is usually shared with family or with a group of friends during cold days. It consists of miso, or soy broth, and generally contains vegetables, meat, and seafood. There are many varieties depending on which region.
Oden
If you're traveling to Japan during winter, there's a great chance you'll chance upon an oden cart. This soup-like dish is made with soy-sauce-based broth and contains a variety of ingredients, including tofu, egg, yam cake, radish, and fish cake. It is something you should have to keep you warm if you need to wander around while exploring the wintry streets.
There's nothing quite like homemade oden, but if you don't have Japanese hosts to cook it for you, you can also buy it in convenience stores.
Roasted Sweet Potatoes
Known as yakiimo in Japanese, roasted sweet potatoes are a mainstay in the country during the cold season. You can easily buy yakiimo from street vendors typically where a lot of pass by, like in front of grocery stores or even parks. It is not only comfort food that warms you up from the inside, but it also helps thaw your cold hands. Do remember to be careful when handling yakiimo as it can get really hot, though.
Beef Hot Pot Sukiyaki
This is another version of hot pot, and it is a popular dish especially for those who love beef. Unlike most hot pots, sukiyaki is not a soup type. Beef and beef fat play a primary role in this dish as they help enhance the flavors of other ingredients. Grilled tofu, shiitake mushrooms, shirataki noodles, and even carrots can be added to make the dish more filling and healthy.
In order to eat in complete sukiyaki style, you need to dip the cooked beef and the others in beaten raw egg. Japanese eggs are very safe and healthy, so there is no issue of using those. You can certainly get the normal type of sukiyaki, but if you want to splurge on quality, there are Wagyu beef options available.
Rice Porridge
Perhaps the most basic of all comfort foods that can be eaten during winter is the okayu or simple rice porridge. It doesn't take much to make this dish as it can be made with rice and hot water. You can add toppings if you like, such as sesame seeds, shiso leaves, pickled plum, and more.
Okayu is also known as sick food for people who have a fever or an upset stomach. It can also be served for people suffering from a hangover. All in all, it is a versatile dish that's easy to make and serve.
Hot Noodle Soup
When it comes to Japanese noodles, the one that almost always comes to mind is the famous ramen. This dish is tasty any time of the year, but it serves a double purpose when eating during winter. It will warm you up as well as fill you up when you're hungry. There are different types of ramen served throughout the year, so make sure to try them out when you have a chance.
If you're something like a noodle connoisseur and aspire to taste as many different noodles and broths as you can, then you'll definitely enjoy ordering a Japanese noodle subscription box. This is for those who want to experience the flavors of Japan at the privacy of their own home. Not everyone has the time or means to go to Japan, so the box of goodies can really help.
Do Your Research, or Better Yet, Ask
If you want to explore the different kinds of food that Japan has to offer in the winter, you should definitely do your research to be better prepared. If not, you can always ask the locals or the receptionist at the hotel or inn where you're staying, and they will be glad to help you.
What are your favorite Japanese comfort foods that you love eating during the winter? Share your thoughts below.
Becky
Newly middle-aged wife of 1, Mom of 3, Grandma of 2. A professional blogger who has lived in 3 places since losing her home to a house fire in October 2018 with her husband. Becky appreciates being self-employed which has allowed her to work from 'anywhere'. Life is better when you can laugh. As you can tell by her Facebook page where she keeps the humor memes going daily. Becky looks forward to the upcoming new year. It will be fun to see what 2020 holds.