6 Steps for Homeowners Looking to Downsize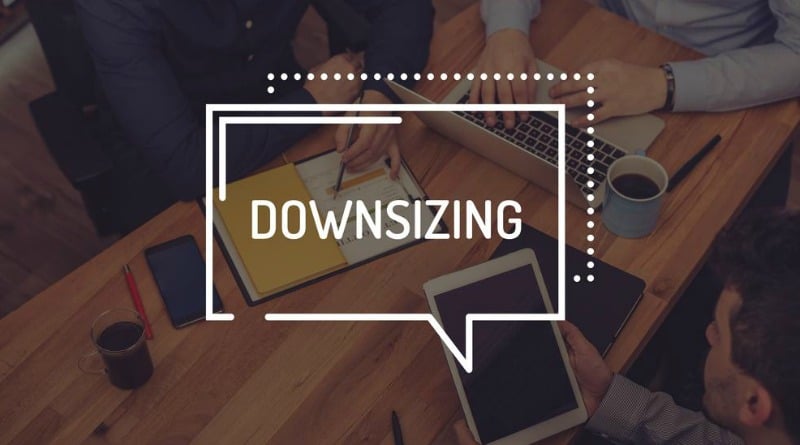 Becky
Newly middle-aged wife of 1, Mom of 3, Grandma of…
Homeowners sell their properties for a variety of reasons. Whether they are relocating, upgrading, or downsizing, the home selling process is often long and strenuous. Homeowners may downsize because their kids have moved out, the home is too big, or they are facing foreclose. No matter what your reason is for moving to a smaller home, here are some tips for any homeowner looking to downsize. 
Consider Your Downsizing Options

Before you decide on moving to a smaller home, you will want to consider all your options. Many people will buy or rent a smaller residence that has less square footage than their current home. Other housing options include apartments, retirement communities, and assisted living as well as moving in with a family member. When selecting the best option for you, consider your individual needs and preferences. If you have children or family members that will visit frequently, you will probably want to move to a smaller house rather than an apartment or retirement community. A house is also an appropriate choice if you value privacy. On the other hand, you may be an empty nester who wants a sense of community. In this case, a retirement community or apartment is probably your preferred option.

Choose Your Next Home

Whether you are buying a house or moving into an apartment, selecting your next home can be a process. If you decide to buy, you may want to work with a real estate agent to take some stress off the buying process. For apartments or communities, you should research and tour several properties before signing a lease. Once you choose where you will be moving, you will know how much space you will have, which will help you decide on what you bring with your to this next phase of life and what you bring behind.

Take inventory of Your Belongings

You should take stock of all your belongings, including furniture, kitchen supplies, clothing, and all other personal items. When it comes to moving to a smaller home, you will probably need to get rid of some belongings. It is easy to forget about everything stored away in closets that you haven't used in years. Spend some time to parse through all your things, so you have a good understanding of everything you own. Taking inventory is a great way to start deciding what items you will move.

Make a Plan for Your Things

As you take inventory of your belongings you will want to create a strategy for which items you will keep and the ones you will be getting rid of, whether you sell them, donate them, or give them to loved ones. Start with the larger pieces like furniture. Consider the size of your new space and what elements will look good in each room. You have several different options for the furniture pieces you are not moving. You can have a garage sale where you sell these big items as well as the smaller ones that are not coming with you to your new home. You can also sell these big furniture items using online methods, such as Craig's List or Facebook Marketplace. These websites are favored resources for buyers and sellers alike. Once you have sorted through your larger belongings, you should go through your smaller items like clothing, kitchen utensils, and office supplies. In addition to selling these smaller belongings, you can take them to to a donation site like Goodwill or the Salvation Army. Family heirlooms or keepsakes make lovely gifts to younger generations, and giving them to a loved one is more meaningful than donating them to a stranger. 

Make the Most of Storage Space

There might be items that you cannot bring to your new home, but you can't bear to part with them either. Renting a personal storage unit may be a great place to store these items without taking up space in your new home. Storage space may be a particularly good option if your downsizing is temporary. For example, a relocation or threat of foreclosure may need a fast solution but not necessarily a permanent one. Although personal storage units could be an appropriate option for some individuals, you will want to consider whether selling these items is inevitable and if you are just putting it off for a later date.

Selling Your Home and Preparing it for the Housing Market

When it comes time to sell your home, you will need to determine whether you want to list your home through a real estate agent or For Sale by Owner. Using an agent usually saves time and gets you the most bang for your buck; however, they often want you to may renovations and repairs to the home prior to listing it. If you are in a time crunch and do not have time to make these changes, you may want to consider alternative methods, such as working with a real estate investor.

People downsize at different phases of life. You may be considering it after retirement, to avoid foreclosure, or simply because your home is just too big for you to keep up with all the maintenance that comes with owning a home. Whatever your reason for moving to a smaller home, these steps will help make for an easier process.
Becky
Newly middle-aged wife of 1, Mom of 3, Grandma of 2. A professional blogger who has lived in 3 places since losing her home to a house fire in October 2018 with her husband. Becky appreciates being self-employed which has allowed her to work from 'anywhere'. Life is better when you can laugh. As you can tell by her Facebook page where she keeps the humor memes going daily. Becky looks forward to the upcoming new year. It will be fun to see what 2020 holds.