IRobot Robotic Vacuums: Are They Worth the Money?
Becky
Newly middle-aged wife of 1, Mom of 3, Grandma of…
Cleaning the house is an activity that usually requires a lot of effort. Even just cleaning the floor can take much of your time; sweeping, vacuuming, and mopping. Cleaning might be therapeutic for some but we can't deny that there are a lot more things that you would rather do than clean. Especially when you are busy with work or taking care of your kids, finding time to clean is such a hassle.
Thankfully, there is now an invention to help you with cleaning autonomously. There are now robot vacuums available in the market that will help you clean your floors autonomously. Of course, you can also remote control them but they can clean for you with you doing nothing. You just have to turn them on and they start sweeping, vacuuming and mopping surfaces. Visit this link to learn more about robot vacuums work: https://electronics.howstuffworks.com/gadgets/home/robotic-vacuum.htm.
Robot vacuums are autonomous machines that can clean a certain surface with less to no human intervention. They are programmed to make sure that a surface within their area of reach will be clean in no time. They might not be as fast as you want them too since they are small and very meticulous when it comes to dirt. These machines have different designs to allow them to effectively clean your home. They can be equipped with spinning brushes to reach tight corners and crevices in your home.
These innovations are very convenient when you are always on the go. And they can easily be kept under beds and tables since they are small. Some even turn themselves on when they notice dirt on the floor and return to their hiding spot once they are done.
There are a lot of robot vacuums out there but one of the best if not yet the best is the iRobot Roomba 980. If you don't have one yet and are contemplating getting one, Let me help you by giving you an irobot Roomba 980 review and help you decide, if you should get one.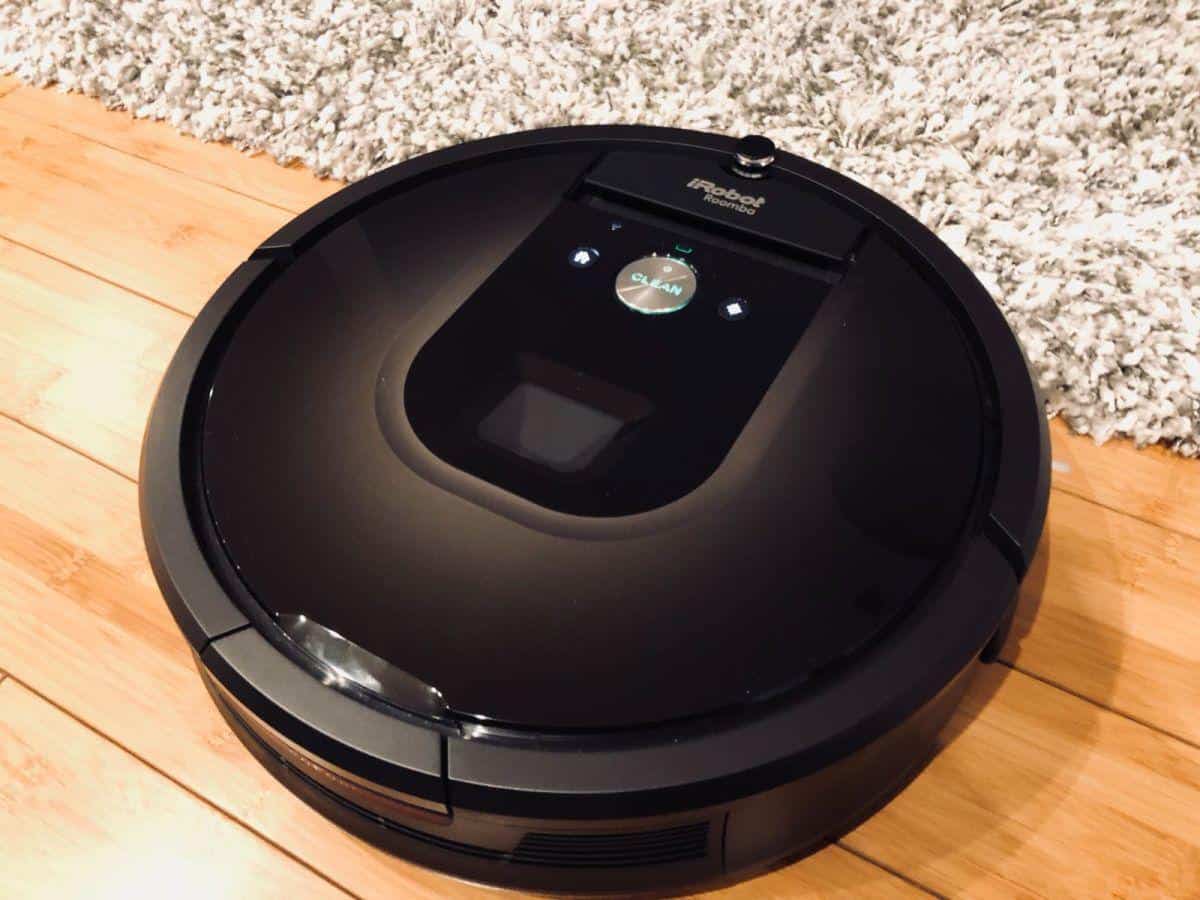 Convenience
The first and foremost reason for buying this product is convenience. Once you have set it to clean a certain area and for a certain time, you don't even have to think about this machine anymore as it will do its job on its own. It will clean every day if you want it to or at the specified interval that you want it to be working. It will then keep itself and charge itself once it is done with its chores.
This is, of course, very good for you as you wouldn't have to nag on it every day to clean the floors. Unlike husbands, wives, or family members that you have to tell every day to clean something, this does the job without a need for any word from you.
Efficiency
This machine is high-tech and you only need to use your phone for most of its functions. It can be connected to your phone through Wi-Fi and an application to connect you to it. With your phone, you can control its, cleaning patterns, time interval, and area of work.
You don't have to bend down and try to find buttons on your vacuum to set this up. Just sit down, relax, and get on the app on your phone to control this and get it to start working.
Versatility
The Irobot Roomba 980 is one of the most versatile robot vacuums in the market. It is also one of the strongest. This can be used on all types of floor surfaces like tiles, carpets, and hardwood flooring. This is a very powerful machine and is capable of cleaning pet fur from your carpets. It has a power boost mode to increase its capacity to suck in dirt and hair to make sure that your carpets are totally cleaned.
This machine also boasts of a HEPA filter or a high-efficiency particulate air which is a highly efficient air filter. This is best for homes with people who have allergies. Aside from cleaning your floors, this vacuum also cleans your air from allergens to keep you healthy and strong all the time.
Lastly, this vacuum has a two-hour battery life allowing it to lean large areas at a time. Compared to other machines with less battery time, if you have more space, then the Irobot Roomba 980 is definitely for you. It can clean your large space efficiently and effectively due to its strength and battery life.
The Irobot Roomba 980 is the perfect machine for your home. It may not be the slickest or the most silent but it surely gets the job done. If you want cleaner floors and cleaner air, then consider buying this machine.
Becky
Newly middle-aged wife of 1, Mom of 3, Grandma of 2. A professional blogger who has lived in 3 places since losing her home to a house fire in October 2018 with her husband. Becky appreciates being self-employed which has allowed her to work from 'anywhere'. Life is better when you can laugh. As you can tell by her Facebook page where she keeps the humor memes going daily. Becky looks forward to the upcoming new year. It will be fun to see what 2020 holds.