6 Ways to Boost Your Evening Routine
Gregory
Gregory is a website manager who loves reading books, learning…
Imagine that you had a long day full of stress, emotions, and work. We bet you will like to have a calming evening routine to make it easier for you to relax and fall asleep. Scientists found that both evening and morning routines are essential for our overall well-being and play a key role in how we feel during the day.
While we all have some pre-sleep rituals, many fresh ways can help you achieve better sleep and maintain homeostasis. Not talking about a skincare routine, bath bombs, CBD supplements, and aromatherapy candles are one of the best ways to calm down after a tedious day. Let's explore six ways that have been shown to boost any evening routine and improve your overall wellness.
Aromatherapy Candles
Aromatherapy is natural healing that uses pure essential oils to soothe stress, balance the mood or boost energy. Once we inhale essential oils, they are thought to stimulate smell receptors in the nose, which send specific messages through the nervous system to the limbic system, which is the part of our brain responsible for emotions.
This is why aromatherapy candles appeared. They are made with various essential oils, like lavender, menthol, citrus, and more. Depending on the essential oils blend, aromatherapy candles can provide either a soothing effect or boost concentration and energy. These candles are a must-have for anyone who enjoys delicious fragrances and wants to benefit from natural healing in a convenient and cozy way.
CBD Supplements
Cannabidiol (CBD for short) is a trendy ingredient in most products today. Being one of over 100 cannabinoids in hemp plants, CBD doesn't have any intoxicating or psychoactive properties. Even though it is often confused with THC, CBD is safe, non-addictive, and potentially beneficial for overall well-being.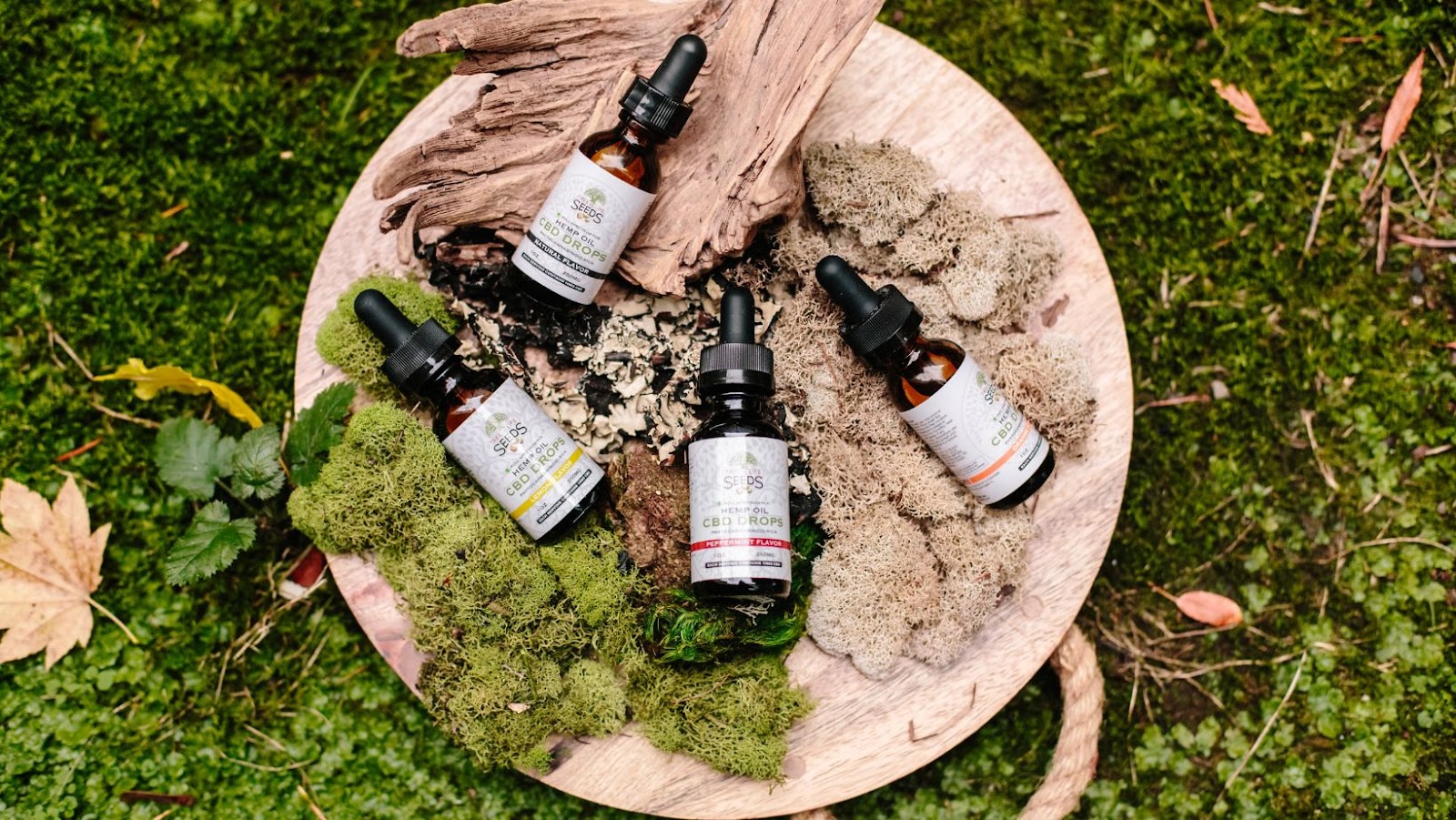 Since CBD is now a highly popular name in the wellness world, it can be found in various forms and flavors. For example, you can buy CBD supplements for sleep, like CBD oil, CBD capsules, or even CBD gummies that are packed with other ingredients and help you achieve a better evening routine.
CBD works with the inner endocannabinoid system (ECS) by indirectly interacting with CB1 and CB2 cannabinoid receptors throughout the body. ECS is responsible for keeping most vital bodily functions in check. Therefore, CBD can help in reducing anxiety and improving sleep quality.
Adaptogens
Adaptogens refer to plants and/or mushrooms that can help your body and mind respond to stress, anxiety, and fatigue and support overall well-being. Adaptogens as natural compounds are great for those who are usually under pressure and experience lots of stress during the day.
They can be found in a raw state, in supplements, like capsules or beverages. These compounds are highly valuable to wellness enthusiasts as they bring the body and mind back to a steady balance by helping manage both physical and mental stressors.
Bath Bombs
Bath bombs are an excellent solution for those who feel the tension in the body after a long work day. There are many options, like food-shaped bath bombs or those packed with essential oils that deliver benefits for skin, body, and mind as well.
Essential oils can treat your body with essential nutrients, while aromas you inhale can soothe the mind and help you recharge. Therefore, taking a bath with a bath bomb can help the body relieve stress and tension, making it easier for you to fall asleep and unwind.
Soothing Music
Music is one of the best ways to manage stress and achieve balance in mind. Depending on the music type, you can also achieve better concentration and increased energy. However, if you want to boost your evening routine, you should choose calming music that positively affects the brain and also improves mood.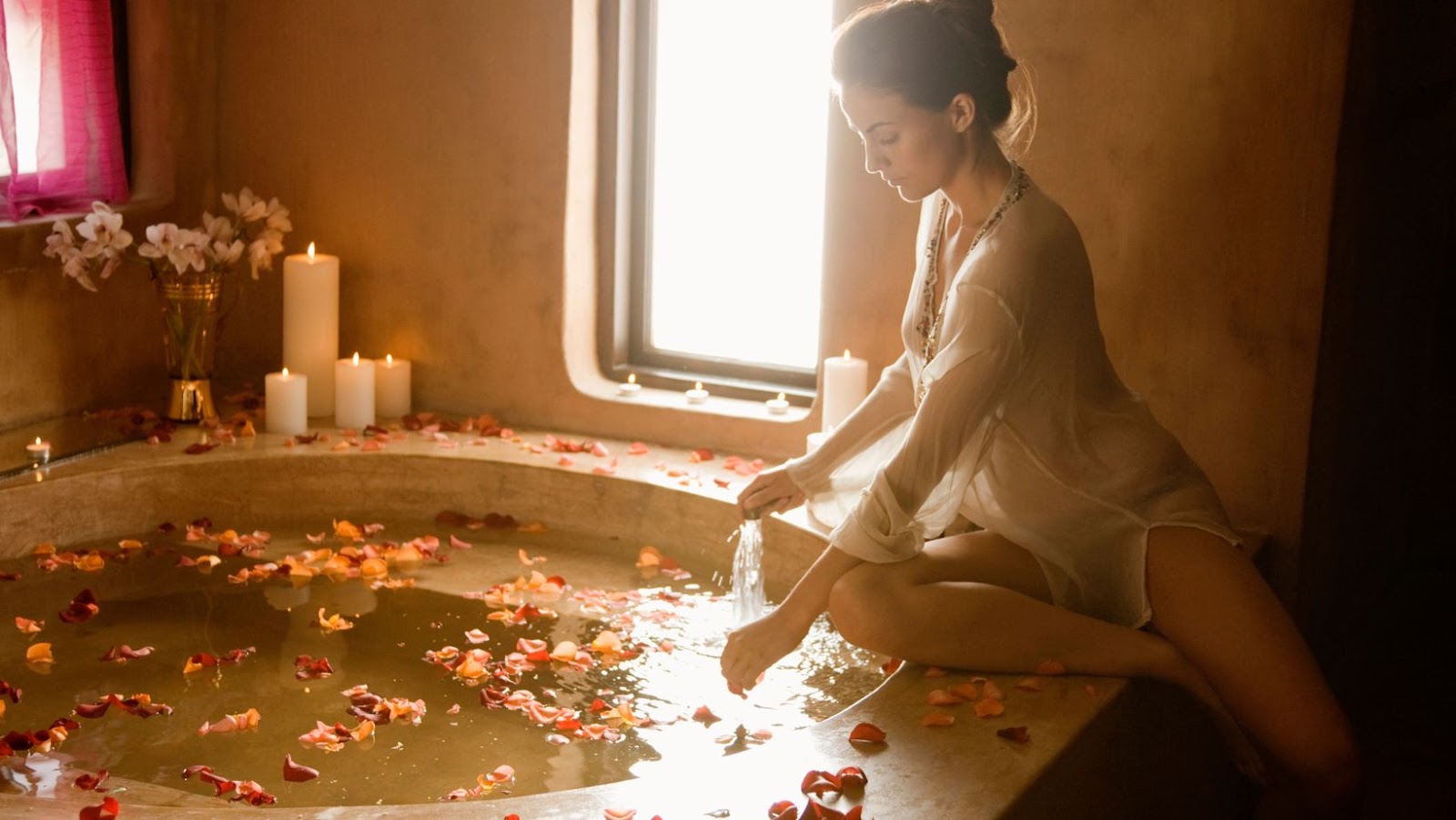 You can listen to music during your skincare routine, take a bath, or eat dinner. In reality, it doesn't matter how long you listen to music. However, it is best to do its at least 1-2 hours before sleep, so your body has time to relax before you fall asleep.
Walking
Walking before sleep can significantly boost your mood, reduce stress, relieve tension and help you achieve better sleep. Psychical activity without too intensive workouts positively affects our overall wellness and mental health. Therefore, it can become your daily evening habit that is loved by many people today.
Since most of the day you are sitting in the office, fresh air, calming walks, and light physical activity helps you calm down, balance your mood, and even fall asleep faster. Try to walk somewhere without loud noises for about 30 minutes – 1 hour, and you will be amazed by the results!
Bottom Line
The evening routine is one of our essential rituals. This is because it helps us feel stable in life, achieve inner balance and sleep well. However, it is vital to make your pre-sleep routine calming and effective to help you feel better in the morning and start the day with a smile. Therefore, you can add various products and habits to this ritual that will change your feelings and improve overall wellness. And if you are looking for the best ways you can do it – you are in the right place!
Gregory
Gregory is a website manager who loves reading books, learning languages and traveling. He's always been fascinated by different cultures, and has spent years studying different languages in order to be able to communicate with people from all over the world. When he's not working or traveling, he enjoys relaxing at home with a good book.