6 Wedding Decorations You (Probably) Already Have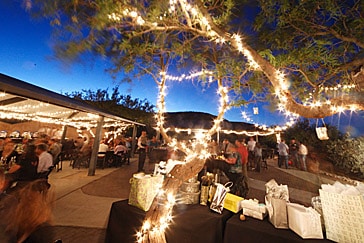 Becky
Newly middle-aged wife of 1, Mom of 3, Grandma of…
If you were the manager or owner of a small business (and maybe you are), you'd never purchase brand new supplies when you already have virtually the same thing in storage. The same should be true of your wedding. Many brides and grooms don't think to re-use items they already have that make stunning wedding decorations. This is especially true if you're crafty, really into celebrating the holidays, or a bit of a pat rack. Before you have a free for all at the local craft store, take stock of what you already have.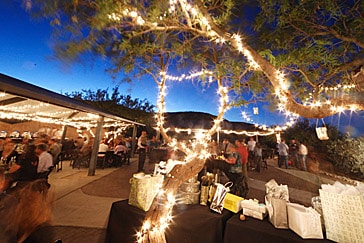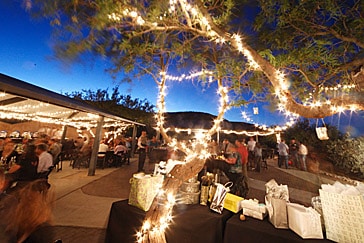 However, the first order of business is choosing a venue, viewing it in person if possible, and making a list of exactly what you need. Check out Brides Magazine for the best venues in the US, but this is just inspiration. There are plenty of budget-friendly venues near you, too. Take plenty of photos during the tour, and count specifics when applicable (such as how many pillars there are, pews in a church, etc.). Now that you have a plan of action, re-consider what might already be lurking in your garage:
1. Twinkle lights from Halloween or the winter holidays
A lot of people have endless strands of twinkle lights that would complement a wedding well. There's no rule that twinkle lights have to "just" be white or clear. They can be your pops of color, lend cheer to a holiday-themed wedding, or simply help you make your wedding unique. Make sure you check them before the big day, and Popular Mechanics offers a handy how-to guide on quick fixes.
2. Faux flowers and foliage
Why spend thousands of dollars on fresh centerpieces or altar bouquets that will 1) either die or 2) cost you an arm and a leg when you already have them? Many people have faux flowers and foliage around the house or in storage. At Enlighten Me, you can get tips on arranging faux flowers to maximize their beauty and spatial real estate.
3. Candles
You probably have a few candles hanging around, including tea lights which are a gorgeous addition to any ceremony. Don't forget about asking your friends and family for any supplies they may have available, too. If there's one event that brings people together, it's a wedding. Take advantage of your craft friends' resources.
4. Gauze
You might use gauze to make tutus for the kids, to string with garlands during the holidays, or maybe you create formal dresses as a hobby. Gauze is an excellent way to liven up any centerpiece, pillar or other architecture in popular reception venues and wedding chapels.
5. Tissue paper
Making centerpieces or delicate "flowers" from tissue paper is fun and easy enough that kids can help. If you have a surplus of tissue paper, they can be a major player in your decorations. In fact, Martha Stewart has plenty of ideas on what you can make with tissue paper that's sure to be a series of showstoppers.
6. Wrapping paper
As long as it's not obviously ill-fitting (such as birthday wrapping paper), this can be a great tool for decoration. Maybe you already have a lot of wedding and engagement-related wrapping paper on hand (which is ofcourse a perfect fit).
Dig into your resources before you buy new. And when you do buy new? Make sure you check out the dollar stores nearby first since there's no point in overspending on decorations you may only use once. It's actually pretty easy to pull together a budget-friendly wedding once you start thinking outside the box and looking at what you already have.
Becky
Newly middle-aged wife of 1, Mom of 3, Grandma of 2. A professional blogger who has lived in 3 places since losing her home to a house fire in October 2018 with her husband. Becky appreciates being self-employed which has allowed her to work from 'anywhere'. Life is better when you can laugh. As you can tell by her Facebook page where she keeps the humor memes going daily. Becky looks forward to the upcoming new year. It will be fun to see what 2020 holds.