7 Real Estate Tips and Tricks That Will Help You Sell Your Home Fast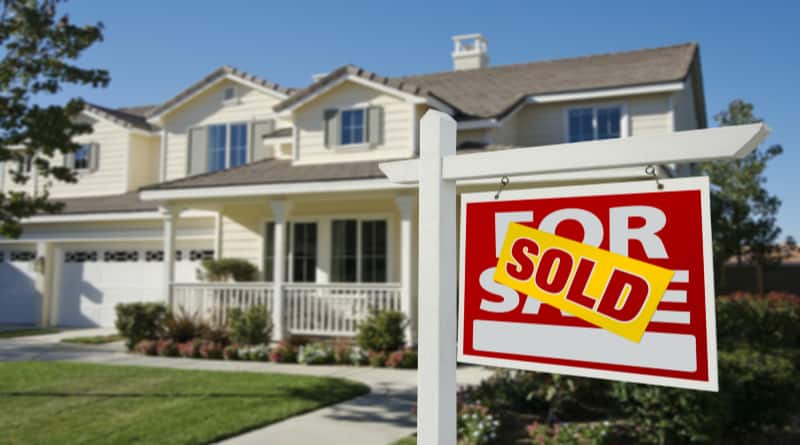 Becky
Newly middle-aged wife of 1, Mom of 3, Grandma of…
You've come to that point in your life where it's time to move on from your current house.
Maybe your career is taking you out of state and you need the money towards a new place. Perhaps you've inherited the house and are ready to put it up for sale after months of cleaning it out during the weekends.
Whatever the case may be, there are a few real estate tips and tricks to expediting that process and selling your home quicker with Kirby Estate Sales Company.
Here are a few things you should factor into your house prep that can help the house sell a lot faster than it otherwise would.
1. Declutter
If the decluttering process on the house you're trying to sell hasn't happened yet, then it's time to get things in motion. One of the biggest turn-offs to a potential buyer is seeing a house that's congested by other people's belongings.
Buyers want to see an almost empty house that magnifies the space available and allows them to imagine what it would look like if they were to redesign it a bit.
Think of your house like a blank canvas to an artist. The artist sees the blank white canvas and envisions the possibilities that are in store for what they're trying to portray.
This will also work as a benefit for you since having an empty space will make a 200 square-foot room look like a 500 square-foot room.
2. Seek Professional Help
What better way to quicken the buying process than by getting someone that does it for a career to help you out?
Find a nearby real estate agent who understands your local marketplace, the trends for homes like yours, and has personal and professional ties with people to tidy your house up.
One thing to consider is their previous experience, even if they've been doing it for over 20 years, ask them to provide a few examples of homes they've sold. What was the market calling for? What did that house sell at? How can I sell my home fast?
Getting into the nitty-gritty of details right now will help you find the perfect agent to help sell your home faster.
3. Depersonalize
If you were to walk into the rooms of your house, you'll be able to find the things that are individualistic to your family throughout.
Things like Minion-themed bedsheets in your child's room or family photos on the walls show that there is already a set theme to your house — and the buyers hate it.
This all goes back to the "blank canvas" theory mentioned before, the buyers want to envision their stuff in the house. It gets harder to do that when your things are hanging up and spread throughout the house.
If you're still currently living in the house, just start by taking down (and packing) the small things like family photos, small furniture, and figurines or clocks that you see.
It will all help the beauty of your house shine through and show each potential buyer the theme or space that it offers.
4. Review Cash Offers
Maybe time isn't exactly on your side with selling the house. As much as you'd love to invest in a real estate agent and approach the selling process diligently, time or finances simply won't allow it.
In that case, you should always consider reaching out to these homebuyers and see what the value is for selling your house as-is.
That way you'll avoid all of the decluttering, depersonalization, and tedious work that it can sometimes take to sell a house that's way behind in its upkeep.
More than that, you'll have the money in-cash for your next housing option. Should you already have that taken care of, then the cash can help pay for some renovations to the new place! It's hard to find money lenders.
5. Have a Buyer Avatar
In the business world, there's a common practice referred to as "building a buyer avatar" to think of who would buy a company's product.
You can use the same exercise as a helpful way of figuring out who your home buyer avatar is and why they'd be interested in your house.
Are they married? Do they have kids? What does their budget look like? What features do they look for in a house? Does your house measure up to their standards?
All helpful questions in deciding the type of person that would be interested in your old house. These can help you figure out what improvements you need to make to your house to entice buyers like the one your imagining in your mind.
6. Open Up Your Schedule
Whether you're currently living in your home or now living in an entirely different city, this is a crucial piece to selling your home faster.
Buyers don't come along every day, so be sure and stay as available as possible for a tour of the house.
This is another way that having a real estate agent is so helpful, they can be there to set the tour when you can't. If you'd prefer they did all the tours (which is probably best) then schedule times for you and the family to be out of the house.
7. Set the Stage
While it's important to offer up a neutral space for the touring. It can also be advantageous to "set the stage" for your potential buyers in a few ways.
One such example is by setting your dinner table. It allows the buyers to see the space while leaving one piece of the room they don't have to imagine.
It gets the juices flowing for their imagination, which will have them excited about the house over other locations that they've toured.
Integrate These Real Estate Loan Tips and Tricks Today!
Now that you have a few more real estate tips and tricks at your disposal, it's time to start thinking of ways to incorporate them into your prep process!
Be sure to check back with this blog often for more helpful tips on life's various topics.
Good luck with the selling process. While it may be a bit time-hogging for your life right now, the pay off will be substantial!
Becky
Newly middle-aged wife of 1, Mom of 3, Grandma of 2. A professional blogger who has lived in 3 places since losing her home to a house fire in October 2018 with her husband. Becky appreciates being self-employed which has allowed her to work from 'anywhere'. Life is better when you can laugh. As you can tell by her Facebook page where she keeps the humor memes going daily. Becky looks forward to the upcoming new year. It will be fun to see what 2020 holds.