7 Tips to Consider When Buying a Mattress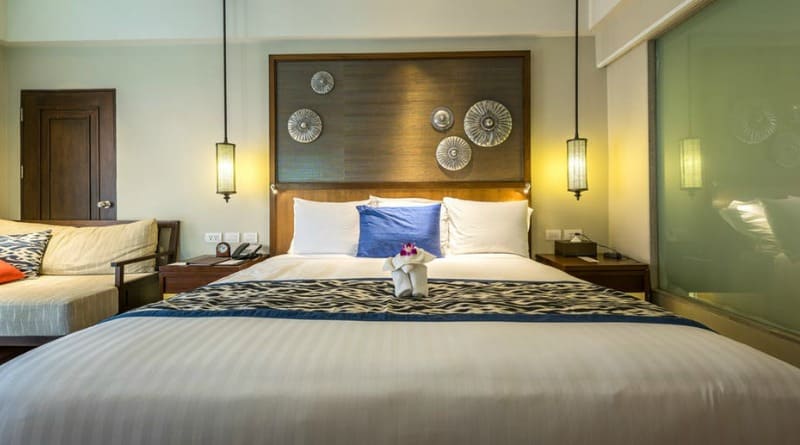 Becky
Newly middle-aged wife of 1, Mom of 3, Grandma of…
A good night's sleep is a critical component in the efficiency and productivity of your day to day life. Several things can prevent you from getting this necessary night's sleep, and one predominant obstacle can be your mattress. A bad mattress, or a mattress that does not fit your needs, can lead to many sleepless nights. As suggested by Jessica from Bedding Pal in her numerous comparison of mattress sizes, you might be surprised by how a simple factor will change your experience. For this reason, you should consider these important tips when setting out to buy a new mattress so that you can ensure you are also investing in a good night's sleep.
Know What You Want
The surest way to come back home after purchasing a disappointing mattress is going out to buy one without having a clear idea of what you want. Buying a mattress is a lot like buying a car or taking on a home improvement project—many of us do not know where to begin looking for answers or even what questions to ask. What are the important things that you should walk into the store looking for?
Why Do You Need a New One?
A great way to understand what you want to look for in a new mattress is having an understanding of what your current mattress is lacking. Think about your current mattress. What features of it do you like that you like to make sure that your new mattress has? Are there issues with your current mattress that you want your new mattress to fix? Is there a preferred mattress brand that you would like to look for or stay away from?
It's important to recognize that a mattress can transform your space as much as a home remodel—whether you upgrade the size, or select a platform or a mattress with box springs, a new mattress can entail changing the layout of your bedroom, purchasing new furniture and more. If you know why you need one and how it will change your space ahead of purchasing, you can save yourself a lot of hassle and unnecessary changes.
Avoid Pushy Sales People
Salespeople may pressure you to buy a mattress that does not really cater to the things you need. That is why it is important to have done your research and come in with a commanding wealth of knowledge.
You should approach the mattress purchase similar to how you might approach finding a cleaning company for your office—you want to treat this as a business transaction. That means being confident in knowing what you want and not letting smooth talking sales people distract you from your goal. Just like you would have to account for the money spent to your office manager if you selected a cleaning service, you want to ultimately be accountable to yourself when you choose a mattress.
Know Your Budget
Like any major purchase or project, like a kitchen and bath remodel, you should also walk in having defined your budget. If you do not have a very exact cap on your budget, it will be a very short detour to an expensive mattress that you do not want or need.
Understand What Mattress Firmness Is
A way to ensure that you are getting the right mattress for you is understanding what the different mattress firmness levels can do to support your back.
Understanding the firmness is akin to understanding which air conditioning is best for your home. With air conditioning, the dimensions of your home, the layout of the rooms, and your home's circulatory pathways all can affect the efficiency of the air conditioner. The same goes for your mattress' firmness. Your mattress firmness has implications well beyond the first couple of nights you sleep on it or the brief time you lay on it at the store. If you're lucky—or make the smart and informed choice—your mattress should last and benefit you for years to come.
Mattress firmness ranges from soft to firm. Smaller, lighter people will be naturally more suited for a softer mattress while a larger person will need a more firm mattress to support themselves. The way in which you sleep should also be taken into account, however, this level of firmness is again based on body size.
Watch Your Back!
Not only does can a mattress affect the quality of sleep that you have at night, but it can greatly affect the tension or pain you carry into the next day. Everyone's back is different, so everyone's mattress should be specific to these specific needs.
Having a quality mattress is as important to your health as an STD check. If you get a mattress that doesn't properly support your back, or you end up with one that will only become worn out and poking you with broken springs within a year, you put your health at risk. Your back connects all the parts of your body, which means you need a mattress that can properly support your back.
See Also
In the event of seeking a mattress that you hope will assist your back pain, it is important to keep in mind your size and how you sleep. Your new mattress must be soft enough so it is comfortable but firm enough to support the necessary areas of your back. If it is too soft or too firm for you, your back pain may worsen. If you suffer from lower back pain, a more firm mattress will help to support this area of your body and ultimately alleviate some of the pain you feel.
Don't Be Shy!
You go to sleep every night. Your mattress will be there with you every single night, so it is very important that you like it. Buying a mattress is like a first date: it may feel forced and awkward at first, but you need to go through the awkward to see if you click.
But if you're looking for a weird mattress size or shape that you can't find in stores you can consider the Wyoming King and Alaskan King beds that have been trending lately. Those mattresses are huge and you're going to have to buy them online. You can refer to a Wyoming king bed mattress guide before getting to a conclusion.
While it may seem a bit bizarre, it is very important to test your mattress to make sure that you like it. Yes, this involves lying down on a mattress in a store in a room of other strange shoppers for around ten minutes. While the prospect may seem a bit strange, you need that amount of time to be absolutely sure that the mattress is supporting you and not hurting you.
If you want to avoid the awkwardness of testing out a mattress in public, you can also check out reviews of the best mattresses. This will allow you to see the highlights and also give you a checklist of the necessary criteria to look for, whether you buy your mattress online or in a store.
Becky
Newly middle-aged wife of 1, Mom of 3, Grandma of 2. A professional blogger who has lived in 3 places since losing her home to a house fire in October 2018 with her husband. Becky appreciates being self-employed which has allowed her to work from 'anywhere'. Life is better when you can laugh. As you can tell by her Facebook page where she keeps the humor memes going daily. Becky looks forward to the upcoming new year. It will be fun to see what 2020 holds.