7 Ways To Brighten Up Your Workspace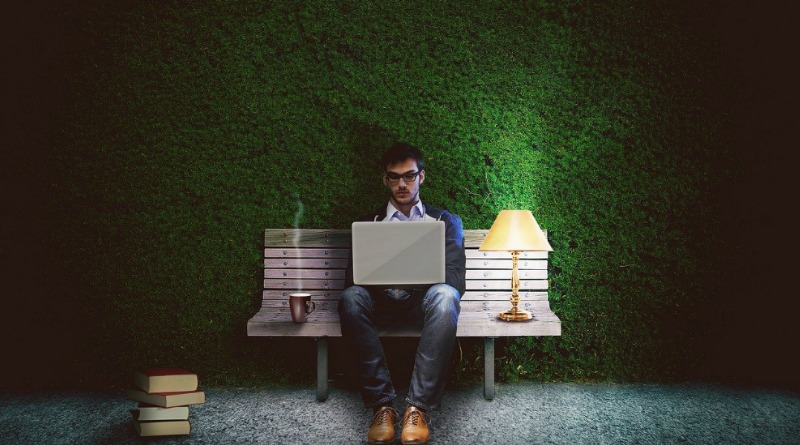 Becky
Newly middle-aged wife of 1, Mom of 3, Grandma of…
Whether you're a business owner or you have your own tiny cubicle in a large office you should be aware of making the environment as comfortable and inspiring as you can, for both you and your colleagues. Your workspace can have a significant impact on your productivity and mood. It's essential to utilize the space creatively and efficiently yet continuing to build a positive atmosphere. Select electrics, furniture, and art carefully in order to make your office space reflect your personality and style. Here are seven simple tips to add a bit of life to your workspace.
A personal touch
Have fun with decorating. Invest in art or ornaments that interest you, or even make you laugh. If it's a unique quality you want, try shopping in thrift or vintage stores, or consider buying something handmade or antique. A sense of quirkiness will also be intriguing to your coworkers and new artwork, for example, could be used as a conversation piece. Why not even add fun gadgets in the kitchen or on the desks. See here for some cool office gadgets.
Get rid of cheesy "motivational" art
This is tacky and impersonal. Things like big posters with the words "be inspired", or "teamwork" is tacky and will make everyone roll their eyes as soon as they see them. Think of more individual ways to reach out to the people you work with.
Tidy up
A clean office is much easier to work in, this is obvious. Keep on top of your tidying rather than using a big clean up as an excuse to procrastinate.
Cables
Again for tidying up purposes but also for safety reasons. You can buy gadgets to hide away your cables.
Color scheme
The interior design colors for 2020 include mint green, warm golds, and coral pinks. White or lighter colors will bright add an effect of light and space. Try to match and combine color well, without stressful clashing. You can even research the psychology of color and how this affects your mood and productivity. Add furnishings to the room as well. This could be done by varying materials on lampshades, rugs, and curtains. It will soften the room and make it more comfortable. You want your workspace to be comfortable as well as motivating.
Lighting
Where natural light is hopefully possible at some times of day, it's best to ensure that the office is well-lit at all times. Change light bulbs to LEDs in order to get bright, daylight effect light as well as being ecological and economical. These are much more energy-efficient so you'll be doing the environment a favor as well. For help on installing new electric fixtures look into electricians that service workplaces as well as homes like L-Train Electric.
Get creative
Another fun way to decorate the office is with chalk or message boards that everyone can write on. You could encourage more artistic coworkers to help you add a collaborative touch to the office.
Becky
Newly middle-aged wife of 1, Mom of 3, Grandma of 2. A professional blogger who has lived in 3 places since losing her home to a house fire in October 2018 with her husband. Becky appreciates being self-employed which has allowed her to work from 'anywhere'. Life is better when you can laugh. As you can tell by her Facebook page where she keeps the humor memes going daily. Becky looks forward to the upcoming new year. It will be fun to see what 2020 holds.