8 Professional Tips for Accessorising Your Look in Just the Right Way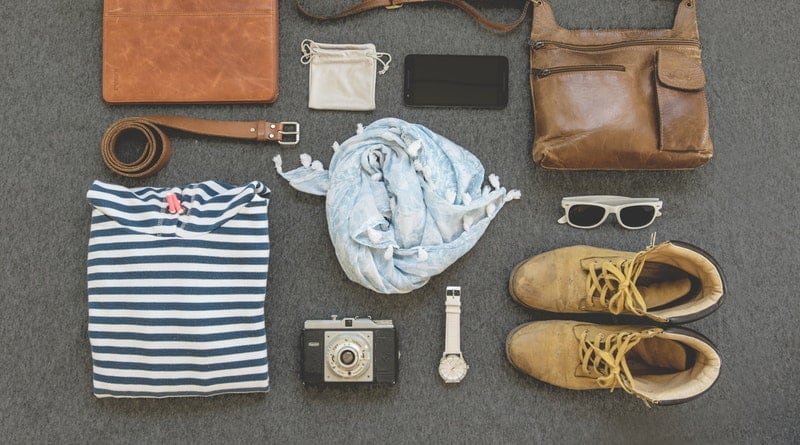 Becky
Newly middle-aged wife of 1, Mom of 3, Grandma of…
When it comes to putting an outfit together, women have various options to choose from to create a look that is fashionable, chic and unforgettable. To accomplish this, there are a few things to keep in mind when dressing for a certain occasion or event. Below are a few things to consider when accessorizing with jewelry, scarves, and belts.
Accessorize For The Occasion You Are Attending
Jewelry or any other accessory worn should be appropriate to the occasion or event you are attending. For example, if you are going to work, conservative jewelry such as stud earrings, a thin necklace, and a bracelet should be worn. However, if you are attending a formal event, then gemstones, a statement necklace, and fine jewelry are all appropriate options to wear.
Consider Your Outfit When Deciding On Jewelry
Jewelry is meant to compliment an outfit, not to take it over. If you are already wearing a busy outfit with a print or bold color, then the jewelry picked should be more subdued. On the other hand, if your outfit is simple or plain, then choose jewelry that is creative and can take your outfit to the next level. For example, a statement necklace would look great with a plain black dress versus pairing it with a leopard print dress.
Cocktail Rings
Wearing a cocktail ring is a great accessory for every woman to have, although these rings are not often worn throughout the day, they are a great piece to make a statement at a formal event or a night out with friends. One of the most versatile cocktail rings are the sterling silver flower rings. These rings can be worn with jeans and a casual top, as well as paired with a dress for a night out of town. Such cute cheap rings can be found online and in stores for very affordable prices.
Think About Neckline When Wearing A Necklace
When wearing a necklace, it is important to keep in mind the neckline of the clothing worn. The purpose of a necklace is so that it is visible to others, but it should not compete with the chosen outfit. For example, a long pendant necklace would look great with a dress or top that has a deep V neckline. On the other hand, a shorter or statement necklace would look great with a sweetheart style neckline, and layering necklaces look great with crew neck dresses and tops.
Jewelry Metals Do Not Have To Match
A few years ago, mixing gold and silver jewelry was unheard of, but it is now recommended. Mixing metals adds a sense of style and varies the look instead of everything having to match. This adds much personality to the look and allows each individual to get creative with their personal look.
Choose A Statement Piece
An easy way to begin accessorizing an outfit is to choose one piece of jewelry you want to showcase. This can be a statement necklace, big earrings or a bracelet. Once that is determined, choose other pieces of jewelry that will help showcase the statement piece. For example, if you would like to wear a statement necklace, then choose stud earrings and wear minimal rings and bracelets.
When To Wear A Scarf
Aside from jewelry, a scarf is a great addition to any outfit, however, there are a few rules to keep in mind when trying to pull off this look. First, wear a heavier scarf during the cooler months and a lightweight one during the warmer months. Fleece, cashmere, and wool materials are all perfect choices for fall and winter outfits regarding scarves. Likewise, for warmer months, linen, cotton, rayon, and silk are all acceptable choices.
How To Wear A Scarf
When it comes to accessorizing with scarves, there are numerous ways that can be done. For example, an infinity scarf is a great choice for everyday casual wear and is great paired with jeans and a tee-shirt when meeting up with friends during the day, going to class or when going shopping. For dressier occasions, scarves that are thin and sheer would pair nicely with a dress or separate pieces. Here, this scarf should be nicely tied in place so that it can add a nicer and more flattering look to the outfit. These scarves are very versatile and can be worn around the head and waist to create a personalized look to any outfit.
How To Pick The Right Belt For Your Outfit
A belt can elevate an outfit when it is the right one and it complements the outfit, instead of clashing with it. Belts are not as versatile as jewelry or scarves, so finding the right one is rather important when pairing it with an outfit. The width of the belt is rather important, as wider belts are ideal for women with longer torsos because they make them look more proportional by shortening their upper body. On the other hand, shorter women look best in thin belts because it covers less of their midsections.
How To Wear A Belt
Now that you know how to pick a belt, knowing when to wear a belt is just as crucial. When it comes to tops that are left untucked, wearing a belt is not advised. This includes cardigans, tunics, blouses, tee-shirts, and sweaters. Belts can be used to add some interest and shape to dresses, but be careful doing so, as adding a belt can make the fabric bunch up in areas, causing it to look unflattering.
Dressing in a fashionable and chic way is something many women have in common. However, with so many choices and aspects to consider, sometimes getting dressed for an event can be a bit overwhelming to many. However, this does not have to be the case as women should always be true to themselves and their likes and dislike when it comes to fashion trends. Always dress in items you like and don't try to be someone that you are not.
Becky
Newly middle-aged wife of 1, Mom of 3, Grandma of 2. A professional blogger who has lived in 3 places since losing her home to a house fire in October 2018 with her husband. Becky appreciates being self-employed which has allowed her to work from 'anywhere'. Life is better when you can laugh. As you can tell by her Facebook page where she keeps the humor memes going daily. Becky looks forward to the upcoming new year. It will be fun to see what 2020 holds.