Four Travel Essentials for Men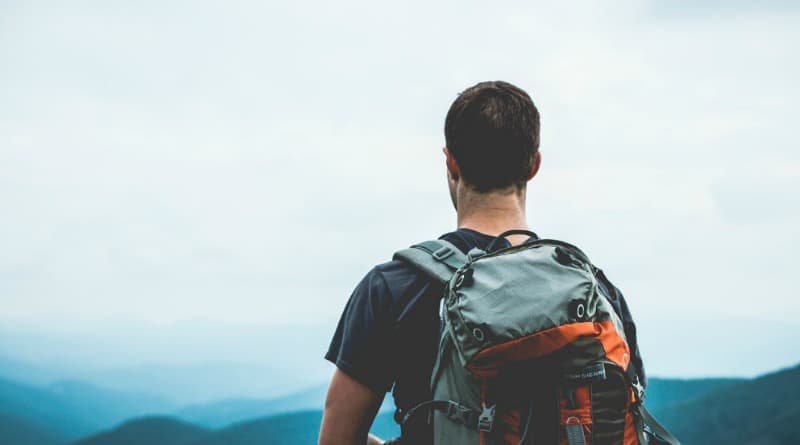 Becky
Newly middle-aged wife of 1, Mom of 3, Grandma of…
Gearing up for a long trip can be a taxing feat. Depending on the length of a trip, the list of things that you need to pack can get long. How often have you gone on an important trip only to find that you've left essential items hundreds of miles away from home?
If the answer is more often than not, then maybe it's high time to list down the essentials that every man has to pack for traveling. From the obvious necessary items to tools that make your trips more enjoyable, here are four travel essentials that every man has to pack before going on a trip.
Essential 1: En Route Travel Must-Haves
Firstly, get a comfortable travel bag that can be easily lugged around anywhere. Bags that are lined with easy-to-access pockets while on the go are a traveler's best friend. The best checked luggage is the type that can withstand going through the conveyer belts, or tumble out of the shoot to baggage pickup.
Secondly, consider purchasing a pouch or document holder to easily bring around necessary papers like your printed-out ticket confirmation or hotel reservations. In this day and age, though, a phone is all you need for tickets and hotel reservations as establishments now encourage online bookings.
Thirdly, a passport holder keeps your passport safely tucked away in the confines of your travel bag. Lastly, this will depend on preference, but a fanny pack or an iPhone 11 crossbody bag and other necessities is a must. This will make it easier for you whether you're traveling alone or with friends and family.

Essential 2: Underwear
The barest of the bare essentials—a pack of underwear is a must for any traveler. Make sure that you have more than enough! Take advantage of the fact that these are small and can be packed tight in the corners of your luggage. Bring a good pair of undershirts for good measure as well since these can be handy depending on the destination.
Essential 3: Toiletries
When traveling, don't forget to look sharp! Best to look great even when miles away from home. Look great and feel great as they say. Even the basic hygiene products like deodorant, soap, shampoo, toothbrush, and toothpaste will do, but if a clean look is necessary because it's a business trip, then don't forget to bring shaving cream and a razor.
These are small items, making them easy to place them in an organizer or travel pouch that can be brought everywhere. There are handy roll-on perfumes that come in small glass containers that can fit in pockets. Don't forget to include a pair of contact lenses as well so you're well prepared.
Essential 4: Entertainment Essentials and Gadgets
This part may be skipped, but during long trips, having these things can make trips a little more relaxing and worthwhile. A pair of Bluetooth headphones can be easily connected to a phone or laptop and make it easier to listen to and enjoy your travel playlist. Pocketbooks or e-readers that you can read while on rides are great pastime material.
If you're a more artsy person, a tiny travel notebook with some pencils or a mini watercolor palette can help ease that creative itch that you might get during a trip. Better yet, a tablet may be more convenient as it has more functions in one such as multimedia, an e-book reader, and a drawing app to create mini masterpieces while on the go.
Traveling doesn't have to be a hassle every time. Make traveling an easy feat by making sure you make and stick to a checklist. Make a list of the things you need to bring, for the places you intend to see, and the important things you need to do.
A little organizing can go a long way, and you'll thank yourself for making things easier during travel. Whether it's a business trip or a personal adventure, make it a habit to have these essentials in order before you go.
Becky
Newly middle-aged wife of 1, Mom of 3, Grandma of 2. A professional blogger who has lived in 3 places since losing her home to a house fire in October 2018 with her husband. Becky appreciates being self-employed which has allowed her to work from 'anywhere'. Life is better when you can laugh. As you can tell by her Facebook page where she keeps the humor memes going daily. Becky looks forward to the upcoming new year. It will be fun to see what 2020 holds.