A Dog's Journey: You Will Laugh, Cry and Feel Love for Man's Best Friend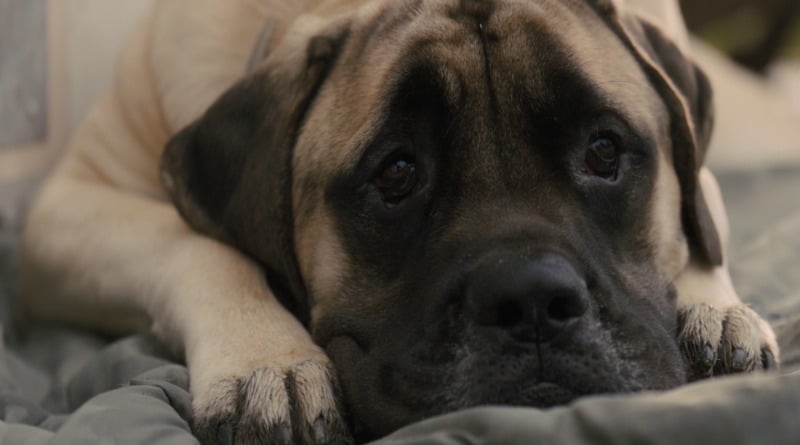 Becky
Newly middle-aged wife of 1, Mom of 3, Grandma of…
Disclosure:  I received a copy of this movie 'A Dog's Journey' in order to facilitate my review.  All opinions are my own.
Picking up where A Dog's Purpose left off, A Dog's Journey continues the tale of a lovable farm dog, Bailey, as he finds a new destiny and forms an unbreakable bond, and learns that some friendships transcend lifetimes. The film stars Dennis Quaid, Marg Helgenberger, Betty Gilpin, Kathryn Prescott, and Henry Lau, as well as Josh Gad as the voice of Bailey.
My Review of A Dog's Journey:
Back on October 12, 2018, we lost our home to a house fire.  In the fire, we lost our 11-year-old dog Lil', Anne. Or otherwise known as Annie.  She was my husband's dog and we had raised her from birth along with her sister Miley.  Miley had gotten out of the house by a passerby and returned 2 days later after her own journey.  But 2 weeks later we had to have her put to sleep due to the smoke inhalation she had suffered during the fire.  They were buried in our yard with the rest of our dogs, Walker, Lacey (their Mom), and Homer (our Bassett hound).  So we definitely know loss when it comes to a dog.  My only wish is that like the movie, they could have come back in a different dog body like Bailey.
This movie picks up where A Dog's Purpose ended with Bailey.  He is living with Ethan and his wife, their granddaughter CJ and her Mom, Gloria.  Their son (Ethan and Hannah's) had died in a car accident when Gloria was 8 months pregnant with CJ, so Gloria and CJ were living with them.
When Gloria takes off with CJ the journey begins for Bailey.  Bailey promises Ethan he will watch over CJ and this is where Bailey's journey unfolds.  I know it sounds cliche' but we laughed quite often, felt sadness and cried.  I know my husband's tears were probably more for the loss of his dog Anne back in October.  Where mine was probably for different reasons of which I won't disclose here to ruin anything for you in the movie.
A Dog's Journey will warm your heart as like Breakthrough that came out earlier this summer it is one of hope.  It will give you a break from the hate and sadness in our world, giving you a reason to smile.
Get your copy today. You can purchase it digitally on Amazon here, or on a Blu-ray Combo pack here.
Enjoy this behind the scenes clip about how they train the dogs.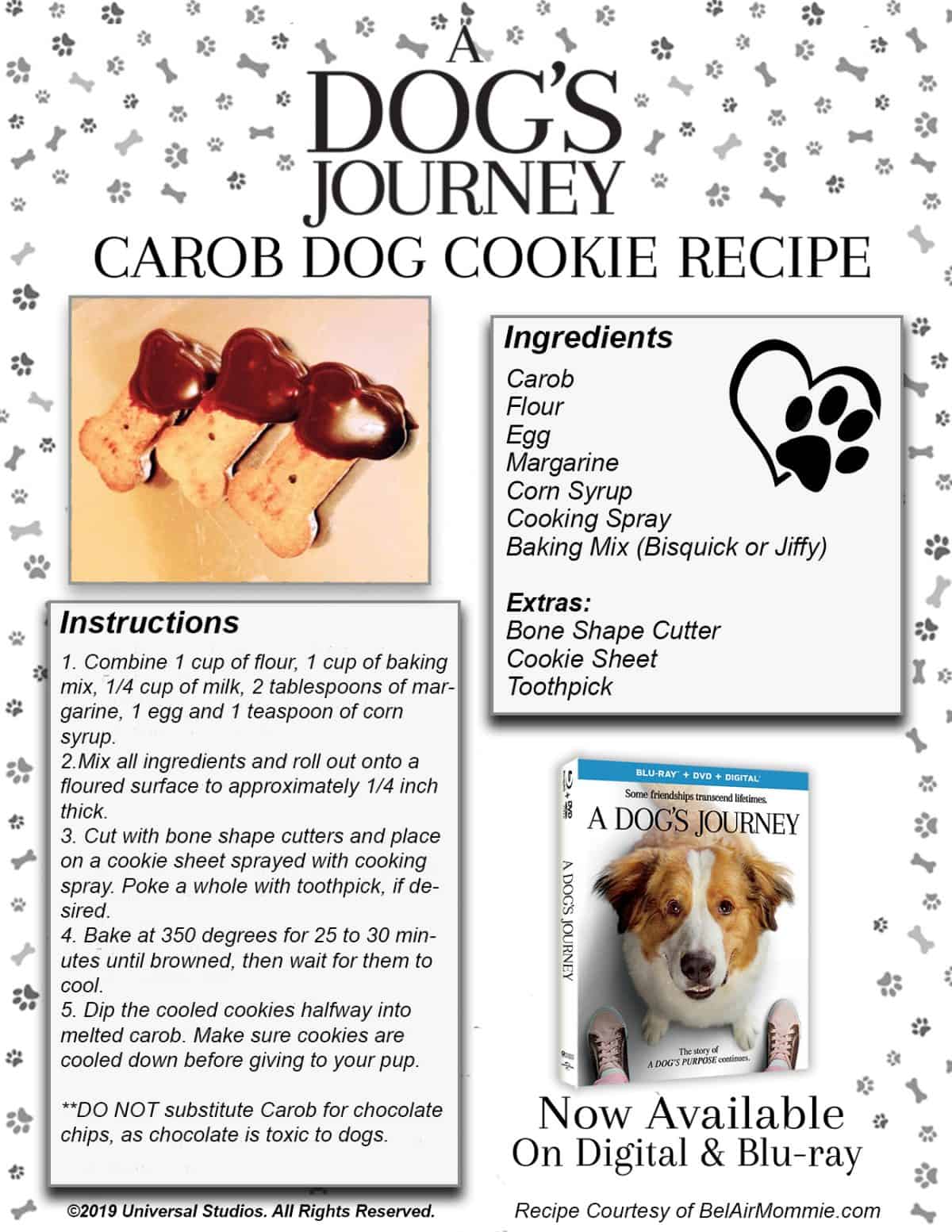 In celebration of the "pawsitively" uplifting film now available on Digital, Blu-ray and DVD BelAirMommie, has created a Carob Dog Cookie recipe, the perfect treat for any pup! Take a look at the recipe above and please share with your furbaby friends.  The beloved sequel to A Dog's Purpose continues the tale of a lovable farm dog, Bailey, as he finds a new destiny and learns that some friendships transcend lifetimes.
Becky
Newly middle-aged wife of 1, Mom of 3, Grandma of 2. A professional blogger who has lived in 3 places since losing her home to a house fire in October 2018 with her husband. Becky appreciates being self-employed which has allowed her to work from 'anywhere'. Life is better when you can laugh. As you can tell by her Facebook page where she keeps the humor memes going daily. Becky looks forward to the upcoming new year. It will be fun to see what 2020 holds.