A Guide on How to Creatively Store Your Family Photos
Justin
Justin is a promoter of healthy living and a cook…
Are you running out of ideas on how to store your family photos? Are they piling up and taking over every flat surface in your home? If so, don't worry; you're not alone. Many people find themselves struggling with the same problem. But luckily, there are plenty of creative solutions available that can help you get your photo collection under control. We'll explore a few of those solutions in this post and show you how to put them into practice. Let's look at some creative ways to organize your family photos.
Thumbtack Picture Display Board
If you're interested in displaying your pictures without harming them, this is one of the best solutions available. Attach thumbtacks along the top and sides of an inexpensive picture frame to create a makeshift display board. Now you can easily swap out the photos every once in a while and create a different look whenever you please.
Concentrate in Photo Books
Another good option for organizing your photos is to create a comprehensive photo book. This way, you'll have everything all in one place without having to cram it onto the walls or pile it up on tables and countertops. Plus, these books are elementary to the organization because they come with pre-printed categories to guide you through the process.
Online photo customization tools allow you to add a personal touch to your digital photo collection. Many people continuously use such software to develop a personalized Mother's Day book. With the many templates to choose from, you have a high chance of having a layout that you like.
Picture Frame Serving Tray
This might be an excellent option to explore if you're a bit crafty. Turning an ordinary picture frame into a serving tray doesn't take much.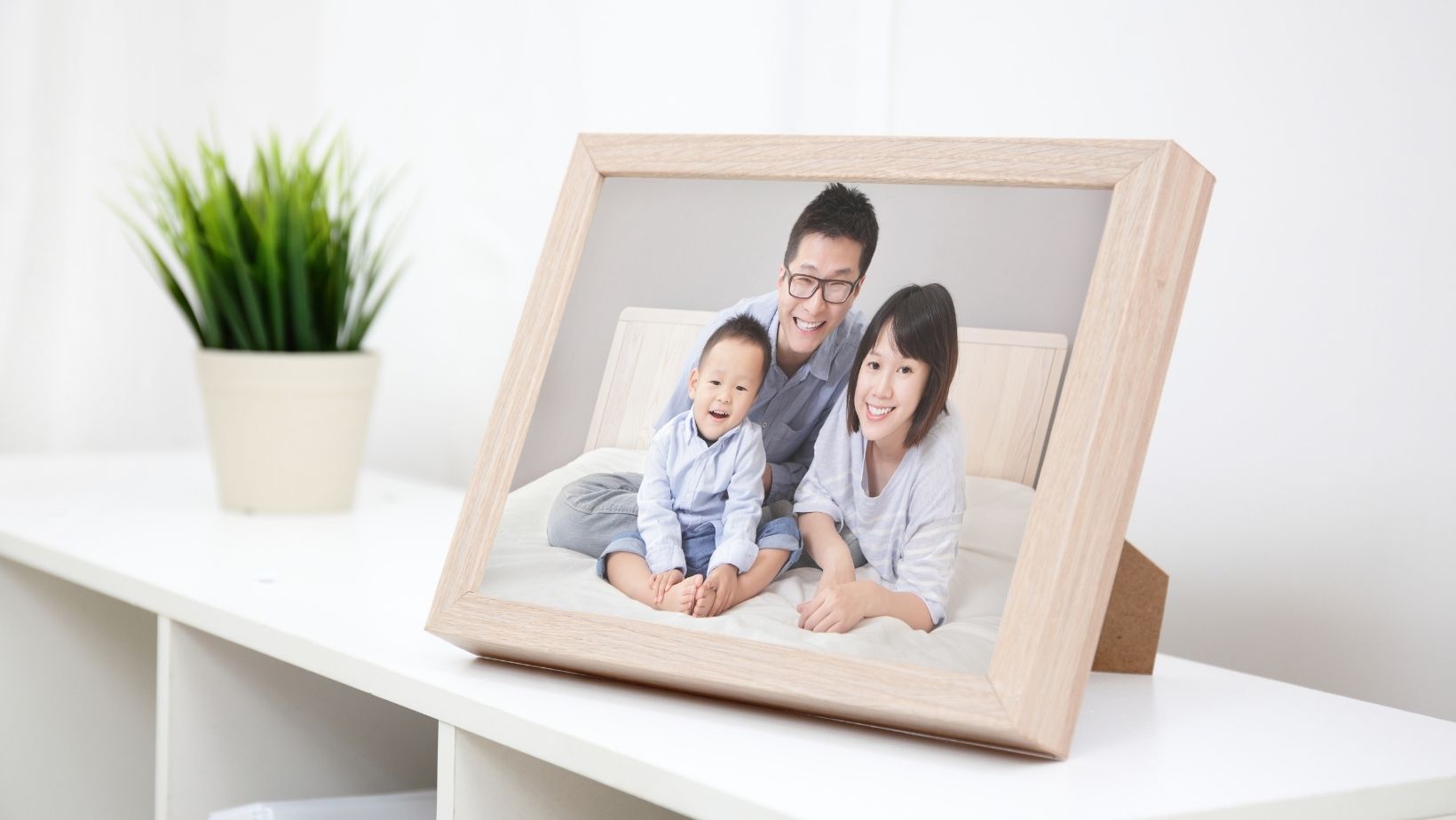 You can make it out of any type or size of a picture frame that you like and add handles if you wish to make it easier to carry around.
DIY Picture Stand
If you have a lot of pictures that need to stand upright, here's a quick solution for you: take a single picture frame and set it on its side. Now, turn all of your pictures upside down, place them in the frame one by one, then place a piece of cardboard behind each photo to prop it up. This way, you can easily group several pictures for an artistic display that will impress everyone who sees it.
Picture Display Box
If you're looking for a way to protect your photo collection, this is it. Take an inexpensive shoebox and make sure that the inside of the box is completely lined with black paper before placing any photos inside.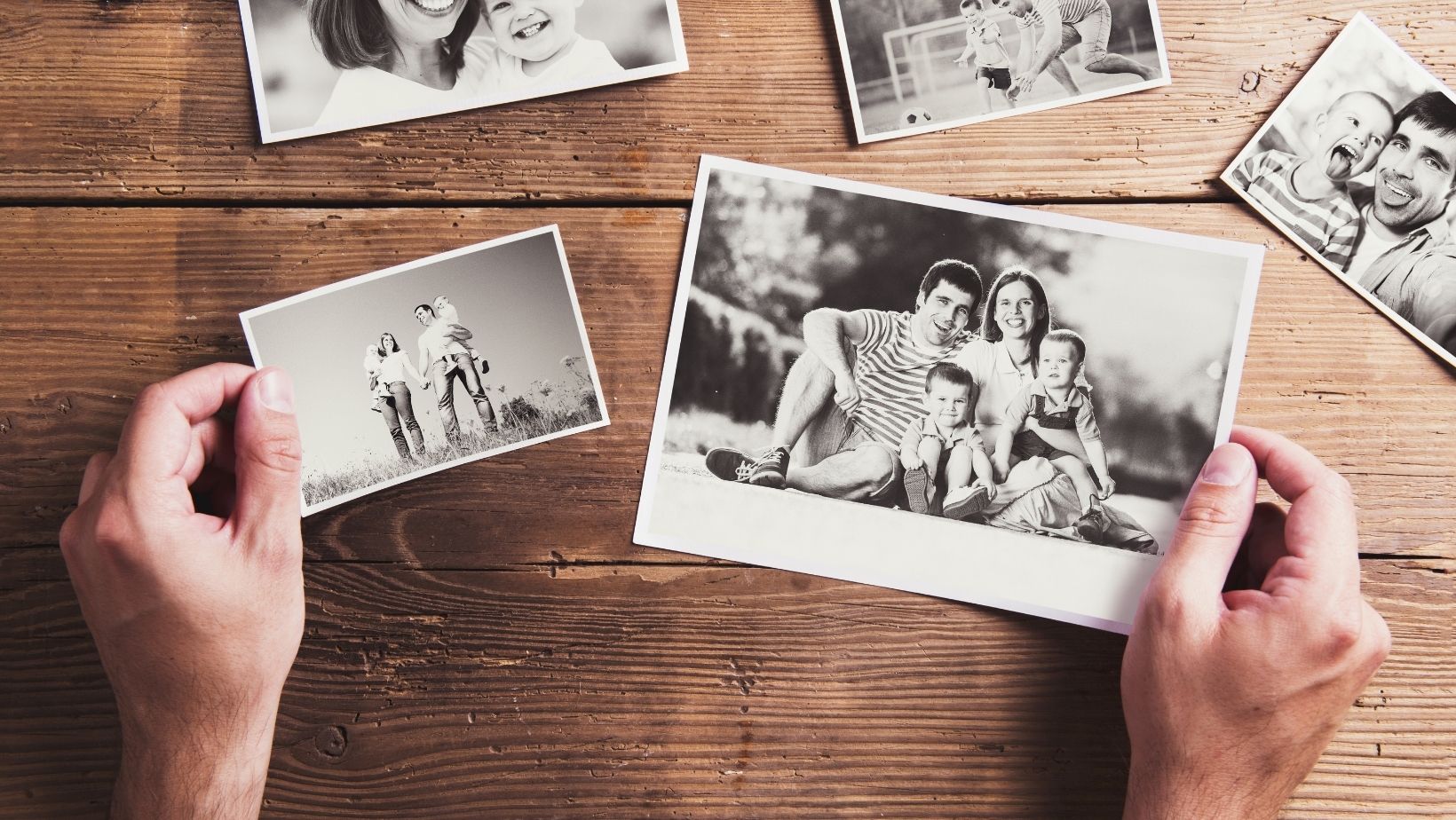 Then, label the top of each shoebox with a whiteboard marker so you know what's inside every box. Now you can store your photos more safely, and they'll be right at hand if you ever need to retrieve them again.
If you're looking for a way to store your family photos attractively and creatively, there are solutions to help you get started. Whether you choose to display your pictures on a thumbtack picture board, in a photo book, or using one of the other methods we've described, you can be sure that your images will look great and be easy to access.
Justin
Justin is a promoter of healthy living and a cook with a passion for making delicious food. He has worked in many different kitchens, but his true love is creating healthy meals that taste great. Justin also enjoys staying active, and loves spending time outdoors hiking or biking. He is always up for trying new things, and he loves to laugh and have fun.