Add Beauty and Calm with a Salt Lamp to Any Room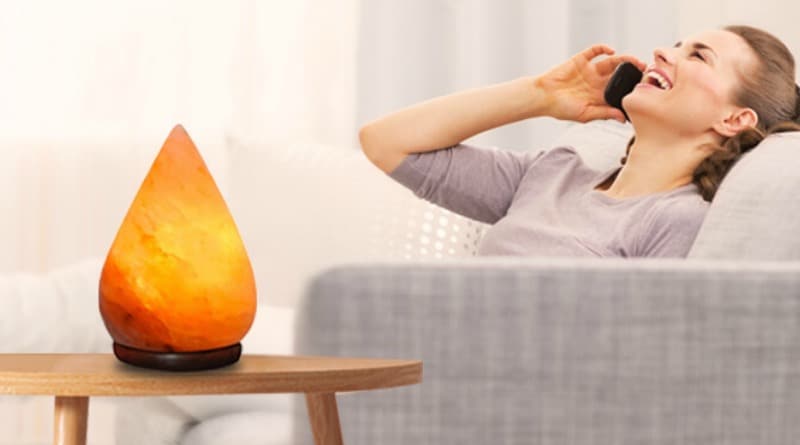 Becky
Newly middle-aged wife of 1, Mom of 3, Grandma of…
Many of you may have seen the beautiful soft glow of a Himalayan Salt Lamp, whether it is in someone's home, your massage therapist's rooms or some other place where calm is encouraged.  There is no mistaking the warm and cozy feeling that these exquisite lamps create; it is truly unique and very calming.
Traditionally, Salt Lamps came in rough cut rock shapes and usually in pinks and oranges, on a wooden base.  Nowadays, however, the range is much broader, both in shape and color! I recently found some really lovely White Salt Lamps which would be wonderful for those who prefer a more neutral color scheme.  And the range of shapes available now is amazing! In addition to the traditional rock shape, you can now choose from hand carved rose and flower shapes, perfect spherical shapes, pyramids and even a bowl of rocks – all in lovely Himalayan Salt!  So whether your taste is traditional or contemporary, there is a shape to please! One of my very favourites is the absolutely gorgeous white heart shaped Salt Lamp. Such a romantic piece to have glowing in your special place!
It is also said that these Salt Lamps have a number of healing or health properties which include improving the air quality and that they can possibly even remove microscopic particles of pet dander, mould, dust, mildew, etc. from the air.  Some even say that Asthma sufferers notice a significant improvement in the air quality where a Salt Lamp is placed. Whether you are a believer or not, you will no doubt agree that at a minimum, they create a beautiful ambiance in any room.
You can make a simple yet elegant statement with a larger Salt Lamp in a space which is otherwise uncluttered or you can cosy it up by clustering a Salt Lamp with the tea light candle holders and add a very mystical mood to your home.  I love the little tea light candle holders – perfect for a small table to add extra glow in a corner, on a mantle, by the bath; anywhere you want a subtle and gentle glow. These perfectly compliment the Salt Lamps with the natural addition of the mesmerising flicker of the tea light candle.    
In fact, why not spoil yourself and place your Salt Lamp and the little tea light candle holders all around the room for a truly luxurious feel?   You will be spoilt for choice when you see just how many beautiful shapes and sizes there are. And these gorgeous creations make a beautiful gift for that hard to buy for person!
Becky
Newly middle-aged wife of 1, Mom of 3, Grandma of 2. A professional blogger who has lived in 3 places since losing her home to a house fire in October 2018 with her husband. Becky appreciates being self-employed which has allowed her to work from 'anywhere'. Life is better when you can laugh. As you can tell by her Facebook page where she keeps the humor memes going daily. Becky looks forward to the upcoming new year. It will be fun to see what 2020 holds.