Amazing Facts You Should Know About Valencia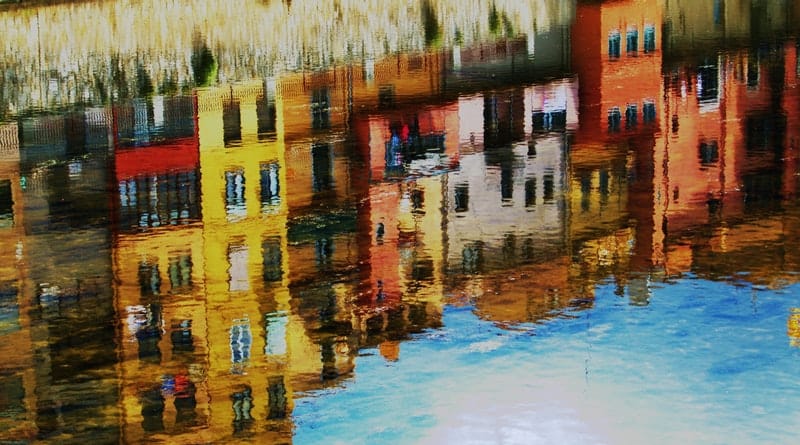 Becky
Newly middle-aged wife of 1, Mom of 3, Grandma of…
With stretches of exotic Mediterranean beaches, pristine nature, and tourist hotspots that are teeming with life, Valencia is just perfect for that chill-out summer vacation. However, there is more to this glorious city than just sand and sea. It is a hub of culture that ingeniously blends the past and the future. From Christian devotees on a quest to see the holy grail to an amalgamation of culinary delights, Valencia has a lot to offer for those who are eager to explore.
Back in the 1950s, the city's urban planners had to transform the former riverbed because the bisecting Turia river kept overflowing, causing floods in the streets. The flooded area was converted into an astonishing green ribbon park – and a lot of that resourceful ingenuity has been applied to other aspects of local life. Madrid and Barcelona may be grabbing the headlines but Valencia has an innovative charm that will captivate your imagination and senses. Let's see what makes the City of Valor so magnetic and fresh.
Nightlife in Valencia
The city is very busy at night, with hip clubs, packed bars, and bustling restaurants lighting up the evening sky. It is no wonder why stags do getaways in Valencia are such a huge hit. You will see entourages of stags indulging in some good old bachelor fun, ranging from paintball matches and bubble football to beer bike tours and guided pub crawls. Some of the nightclubs are located by the beach outside of the city and away from the urban hustle and bustle. So if you plan on partying long into the night and getting your groove on, Valencia is definitely a place to be!
Activities in Valencia
Considering that the majestic Mediterranean sea is Valencia's backyard, you should definitely go on a cruise along its shoreline. It is an exciting adventure activity where you will observe the surrounding unbridled nature, enjoy the warm coastal weather, and maybe even get a tan as you chill out with a cocktail in your hand. Additionally, if you have the opportunity to visit Valencia during the Falles festival, you will not be disappointed by the festive spirit of the city. This renown event commemorates St. Joseph and is included in UNESCO's list of intangible cultural heritage. And if you want to quench your thirst with style, Valencia boasts many assortments of wines and beers you can sample to your heart's delight. You should definitely try horchata, an autochthonous drink made from raw local products.
Attractions in Valencia
Your camera will love this city! In fact, Valencia boasts the City of Arts and Sciences, a monolithic complex that contains a science museum, planetarium, a marine park, opera house, IMAX cinema, all housed in architecturally sublime spaces. The Oceanographic is Europe's biggest and most sophisticated aquarium that preserves more than 45,000 species of marine life. Also, try visiting Turia Gardens, the aforementioned park redesigned to tackle the flooding issue and the Cathedral, which mixes Gothic, Baroque, and Romanesque styles. Interestingly enough, this is the place that contains paintings by Goya, the Micalet belltower offering the panoramic view of the city, and the chalice of Jesus which the Vatican has recognized as the original Holy Grail.
Conclusion
From daytime excursions to nighttime party bustle, Valencia has literally got you covered in every aspect. All that it takes is to learn some of that unique Valencian language and you will be welcomed like royalty. Book your plane tickets today and discover for yourself why the City of Valor is one of Europe's best urban gems!
Becky
Newly middle-aged wife of 1, Mom of 3, Grandma of 2. A professional blogger who has lived in 3 places since losing her home to a house fire in October 2018 with her husband. Becky appreciates being self-employed which has allowed her to work from 'anywhere'. Life is better when you can laugh. As you can tell by her Facebook page where she keeps the humor memes going daily. Becky looks forward to the upcoming new year. It will be fun to see what 2020 holds.