Anniversary Gift Ideas for People Who've Been Married a While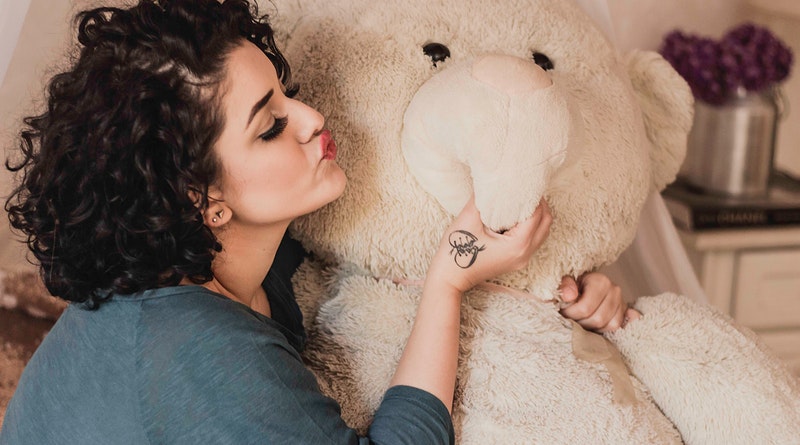 Becky
Newly middle-aged wife of 1, Mom of 3, Grandma of…
Have you and your spouse lived through so many anniversaries that you are out of new and exciting gift ideas? Well, check out the list we have prepared for you, and you will understand that there are many more amazing gifts you can get for your special other.
Platinum Jewelry
There are of course traditional anniversary materials like paper for the first anniversary or aluminum for the tenth anniversary. However, there are modern counterparts that express your long-lasting dedication to and love for your partner.
Platinum is a great precious metal for making jewelry, as it does not require the addition of other durable metals to last for a long time. This type of jewelry has from 95% to 98% platinum composition, so, such a ring will show off how pure your marriage is.
Pewter Love Tokens
Do you want to remind how meaningful the small gestures of affection actually are? Being married for a long time can make you forget just how much a hug from your special other really means. You just get accustomed to it.
Gift your partner these love tokens, and they will be able to exchange the tokens for romantic acts from you! Beautiful pewter tokens make wonderful gifts when you just want to let someone know you care. They can remind just how sweet life together is.
Aged Brandy
Is your partner an alcohol aficionado? Then, a bottle of exquisite brandy can be a perfect gift. Brandy is a refined drink, so your spouse is sure to love this gift!
A good idea is to gift the brandy that was bottled up in the year you got married. This will allow you to reflect on the numerous adventures you have lived through together. Just make sure you have decanters to pour the brandy in.
Date Night Bucket List
As the years go by, you always want to bring creativity to your romantic life. Kate Huber at NJGamblingFun had this to say: "Leaving date nights behind is a big mistake that unfortunately a lot of couples do. But a date night bucket list won't give a chance to abandon these romantic outings. It's an excellent choice if you are feeling that your marriage life is slowly turning into a boring ritual. After you are through with this list, both of you will be even more in love with each other."
Buy them a star
Jar of Love Notes
Have you been spending your time fighting with your spouse a bit too much lately? This gift can help you express your love and gratitude anew. You can buy jars that have already pre-written messages, blank cards, or you can order custom ones.
The jar contains a whole month of lovely notes to put your spouse in a lovely mood. Also, this gift is a great option if you travel for long periods of time due to work.
Original Artwork
You have grown up and matured together, but have you accrued an art collection of your own? By now, you should know your partner in and out, and especially their tastes. Pick out some nice artwork to turn your house into your home.
Pieces of artwork are very valuable in the sense that they will lighten up your home for decades to come. One of the available options to you is to commission a painter to paint significant places for you. You can create a whole love story with a couple of paintings!
Satin Sheets
This will be a great gift for both of you. This fabric is premium: one cannot describe how good it feels to lie in satin sheets. The silky, smooth feel will just draw you and your spouse into the bed. Additionally, you will have even more reasons to stay in bed with your honey and cuddle.
Dance Lessons
You have waltzed the long dance of marriage up until now, but have to ensure that you are keeping the rhythm even now. The future is always ridden with mystery and uncertainty, so, why not relax and give yourselves fully to dancing.
Dance lessons are a perfect way to bond with your spouse anew. When you are practicing smooth samba together, you will surely sync up again with your partner.
Giant Teddy Bear
Sometimes, you just want vent, and, after being married for quite some time, you recognize that sometimes your partner needs a confidant that is not you. Well, why not gift your partner this giant teddy bear to calm your partner when tensions are running high in their life.
A teddy bear will never disclose a secret, will listen to your spouse for hours on end, and will talk behind anyone's back. In fact, talking to your toys is an effective and healthy way to relieve stress. So, this fluffy fella will be an amazing friend to your spouse!
Matching Tattoos
Matching memorabilia is, of course, adorable, but, in actuality, matching t-shirts or bracelets will not display the longevity of your marriage in a correct way. However, a tattoo can do that. Just like getting married, a tattoo is a choice for life.
This life-altering experience will bring you and your partner even closer, and it will add another layer of permanence if both of your lives. According to the New York Times, getting matching tattoos is not that popular actually, so, this gift is a great choice if you want something unique for your anniversary.
Hot Air Balloon Ride
How about gifting an unforgettable experience, instead of a physical thing? Nowadays, everybody's attention is shifting from physical possessions to memories.
So, why not gift an amazing memory of wonderful landscapes, sunset, and great wine. If your spouse is afraid of flight, you can assure them that hot air balloon rides are completely safe.
Herb Garden Box
If your spouse absolutely loves plants, but whenever they buy a plant it dies immediately, then gift this herb garden box. This small garden is incredibly easy to look after and will withstand the test of time. The gift will nicely add to your home with some natural greens.
It will show just how much you know your partner. If you want more great gift ideas, then Gift Wits have created an extensive list of great gift ideas that will show your endless love for your partner. Check it out here.
Gifts Are Gifts
Gifts are, of course, nice, but you have to remember that the love between the two of you is the most important part. Even the most expensive gift can be a bad gift if it was bought with the wrong intention. Listen to your heart, and you will have no problem coming up with a great gift for your partner.
Becky
Newly middle-aged wife of 1, Mom of 3, Grandma of 2. A professional blogger who has lived in 3 places since losing her home to a house fire in October 2018 with her husband. Becky appreciates being self-employed which has allowed her to work from 'anywhere'. Life is better when you can laugh. As you can tell by her Facebook page where she keeps the humor memes going daily. Becky looks forward to the upcoming new year. It will be fun to see what 2020 holds.