The Benefits of Making CBD a Part of Your Everyday Morning Routine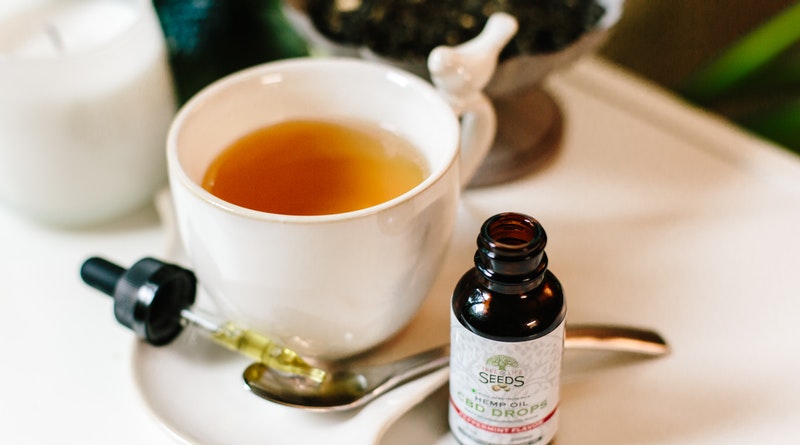 Becky
Newly middle-aged wife of 1, Mom of 3, Grandma of…
Whether you're a makeup guru, a foodie or a health fanatic, you won't have been able to go online in the last few months without hearing about CBD joints, hemp or cannabis. The plant-based revolution has been taking the world by storm, and there have been so many incredible products to enjoy over the last few years.
And is there any wonder why CBD infused products have become so popular?
The benefits are, quite simply, immeasurable. Firstly, CBD Everyday Morning Routine to be wonderful for mental health care. It's great for calming anxieties, minimizing stress and even helping people to focus more efficiently. CBD offers the calming benefits that cannabis does, without the potential anxiety that THC can bring some people.
Another benefit of CBD usage is that it can help to clear up skin problems. People with acne and blemishes have found wonderful success using CBD in their skincare regimes. Nowadays, you'll find it hard to locate a makeup or skincare brand that hasn't used CBD in a product somewhere. It's one of the latest and greatest ingredients to have.
Something else that CBD is great for is pain relief. People with chronic pain conditions, like arthritis, use tinctures, creams, and supplements that contain CBD to help mitigate their symptoms. Additionally, professional athletes and sportspeople all around the world have found great results from using CBD based products to help manage the pain of injuries or strain.
Generally speaking, CBD is a wonderful substance, which is why it makes sense to include it in your everyday morning routine. In this blog post, we'll be going over the best ways to include CBD in your everyday morning routine and places to look for inspiration when it comes to natural, organic medicines and products.
Find a great moisturizer or cleanser
To start off with, one of the most popular categories of CBD products available right now is CBD based skincare. There are plenty of amazing cleansers, toners, and moisturizers available on the market that have been infused with CBD, to help remove blemishes, soothe acne scars and promote a healthy glow.
Companies like Revolution Beauty are great to check out for this, as they often have interesting skincare or makeup products using CBD. Their CBD tonic is a great product to check out, as it's natural, vegan and very soothing to use.
Invest in CBD based makeup
As noted in the previous paragraph, forward-thinking companies like Revolution Beauty have been using CBD in their makeup products. This is a great way to get a casual, gentle lift in your morning routine and ensure that your makeup stays flawless throughout the day. Eyeshadow palettes, lip balms, and brow gels are especially good with CBD in them.
Look into CBD oils
CBD oils are one of the most popular products in the CBD game, and it's easy to see why, as shown in this Cool Things Chicago post. They're incredibly versatile and can be used for everything from pain relief and anxiety management, to meditation and mindfulness assistance.
This handy article from AskMen highlights how the oils can be used for meditation in particular. Combining herbal medicine with mindfulness meditation is a wonderful way to kickstart your morning and to keep your brain in good shape.
Add CBD to your diet
A simple yet effective way to add CBD into your morning routine is to start taking an infused gummy or vitamin every day. These are all the rage right now, with almost every popular online store or dispensary promoting a wide range of edibles and snacks. No matter your personal tastes, you're sure to find a delicious gummy or treat that fits your morning routine perfectly.
CBD teas and drinks are also very popular too. Why not get your hands on some CBD tea and take it along with you as your morning drink while you focus on getting ready for your day?
Important things to bear in mind with CBD
Of course, there are a few key points to bear in mind when it comes to CBD usage. Firstly, while side effects are very rare, some people do experience negative effects when using CBD. This often relates to existing medication interacting poorly with CBD, or to existing health conditions. Always consult a doctor beforehand when looking into new products.
Additionally, CBD is not legal everywhere. Products containing CBD and/or cannabis could be illegal in your location, so it's always important to double-check the laws before buying anything. It's much better to be safe than sorry when it comes to buying CBD.
Synthetic CBD products are also important to steer clear of, in most cases. They have been linked to a number of problematic cases and can contain some unsavory ingredients. Wherever possible, try to only buy organic products with ingredients that you can verify with a safe and trusted supplier.
To sum up
As you can see, CBD can be a wonderfully beneficial addition to your morning. There are so many different positives to using it, covering everything from improved skin care and health to better mental health and happiness. It's great for pain relief, minimizing stress and simply mellowing out before a busy day.
One of the best things about the world of CBD is that there are always new and innovative products being put out. If you can dream of something with CBD in it, chances are you'll be able to find it on the market. Whether you're hunting for infused eyeshadow palettes, tasty gummy sweets or something else entirely, there'll be the perfect product for you.
Want to read more about CBD? Looking to learn more about health, wellbeing, and self-care as a whole? If so, we think you'll love the rest of our content. We're dedicated to bringing our audience the best of the best when it comes to healthcare and wellbeing, and there's always something new to read on our website.
Becky
Newly middle-aged wife of 1, Mom of 3, Grandma of 2. A professional blogger who has lived in 3 places since losing her home to a house fire in October 2018 with her husband. Becky appreciates being self-employed which has allowed her to work from 'anywhere'. Life is better when you can laugh. As you can tell by her Facebook page where she keeps the humor memes going daily. Becky looks forward to the upcoming new year. It will be fun to see what 2020 holds.