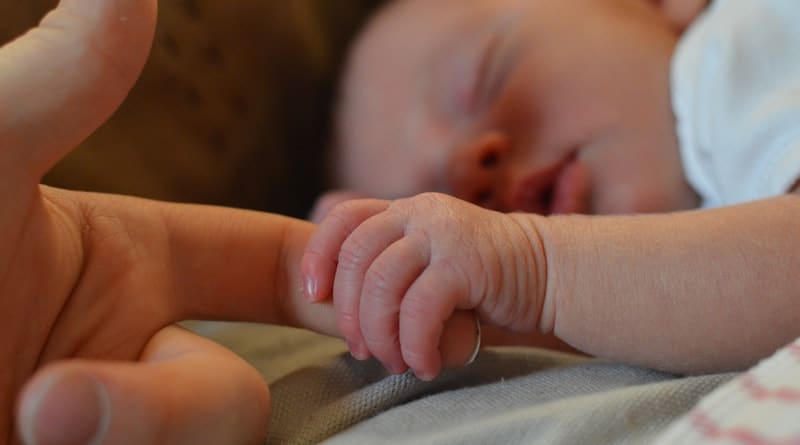 Becky
Wife, mother, grandma, blogger, all wrapped into one person, although…

The first week of your baby's life—really the first few months—is a bit of a blur. You're learning how to be a parent on just a few hours of sleep that you don't have time to worry about matching shirts with pants, socks, and all the accessories. All the cute, fun fashion comes later once you two have gotten into a good rhythm. But for now, in your baby's first week of life, the two things that matter with her wardrobe are comfort and convenience.
Your baby will sleep a lot, so you want soft and cozy clothing. You'll also change a lot of diapers and have numerous outfit changes, so you want to make those changes easy for both of you. Here's your basic first week of outfits checklist:
Side Snap Bodysuits
A bodysuit is a wardrobe staple for babies of every age, but especially newborns. And long sleeve side snap onesies are ideal for newborns because they keep their arms covered and are made to take on and off like a jacket, so you never have to pull them over your baby's sensitive little head for outfit changes. Bodysuits also stay in place, keep your baby's stomach and back covered and make a great base layer to wear underneath one-piece outfits, jackets, sleep sacks, etc.
One-piece Outfits
There are two great things about one-piece outfits: they're easy to slip on and off your baby and they can be worn day and night, for sleeping and playing. Due to several daily outfit changes and the fact that your baby can sleep 16-20 hours a day, one-piece outfits are as practical as they come. Footed sleepers are a parent favorite because they keep your baby covered from the bottom of his neck down to his feet. Available in long and short sleeves with a zipper or snaps, buy a couple of each style at first to learn what you like.
Sleeping Gowns
A sleeping gown is a game-changer for middle-of-the-night diaper changes. It makes them faster and easier, which you really appreciate when you're going on little to no sleep, and some gowns come with handcuffs that fold over to help protect your baby from accidentally scratching her face while sleeping.
Socks or Booties
You'll want to constantly rub, kiss and stare at your baby's tiny toes, but it's very important to keep your baby's feet warm, so the rest of his body stays warm. If you put your baby in footless pants or one-piece outfits, make sure to keep socks or booties on him.
Hats
Along with keeping her feet covered, you also want to keep her head covered to maintain her ideal body temperature. Whether you have a spring, summer, fall or winter baby, and even though you'll most likely be inside, invest in a couple of soft, stretchy and warm hats that cover her head and ears. Baby knot hats are a great all-season option that is practical, adorable and makes the cutest accessories to just about any outfit.
Becky
Wife, mother, grandma, blogger, all wrapped into one person, although it does not define her these are roles that are important to her. From empty nesters to living with our oldest and 2 grandchildren while our house is rebuilt after a house fire in 10/2018 my life is something new each day.